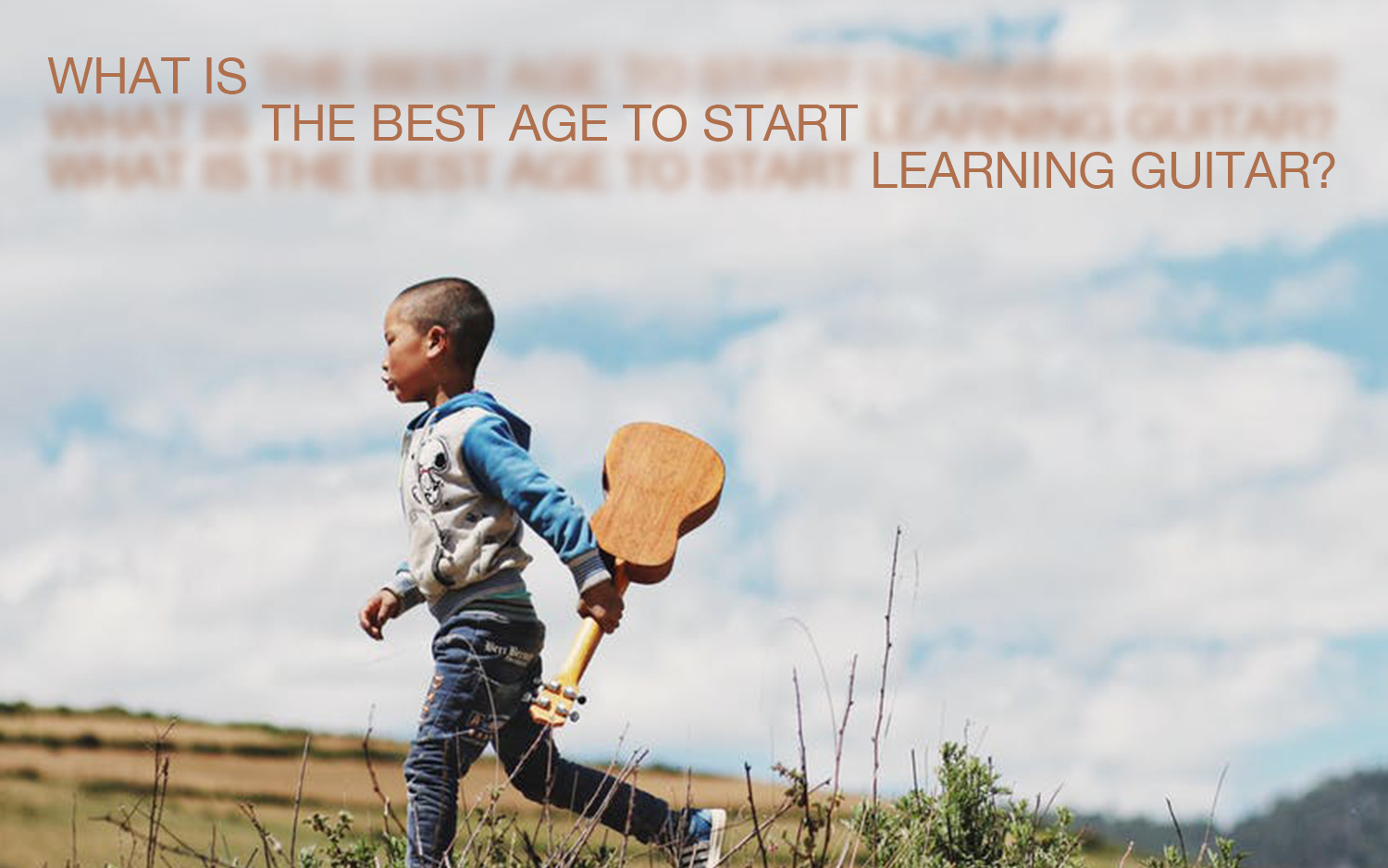 So, you've always wanted to learn to play the guitar, but you're concerned that you may have passed the optimal age. Or perhaps you have a child who you would like to get started learning guitar at a young age. And now you've got to wondering, what is the best age to start learning guitar?
The answer is that everyone is different, and there is no "perfect" age to enter the wonderful world of guitar playing.
Just about anyone can learn to play guitar. However, there are several important factors you should consider when deciding if you or your child is ready – along with some creative ways to help beginners of any age take the first steps toward becoming an ace guitar player.
Hand strength
Guitar playing requires some physical hand strength and finger dexterity, which will be an issue for young children as well as for adults with debilitating conditions like arthritis. But this factor alone shouldn't stop anybody from learning to play guitar.
Here are a few tips to get you started:
The right fit: Guitars come in different shapes and sizes, and many guitar makers offer smaller instruments to accommodate players of smaller stature or hand size.  If you can, try out various sizes and types of guitars to find the best fit. But remember: it's not all about size. Other features such as a sound quality or feel that you really like will contribute to your guitar playing enjoyment, helping you stay interested and engaged in the learning process. Another fun alternative is to begin with a ukulele, which is smaller and simpler to learn.
Open tuning: So you have a guitar that's a good fit, and you (or your young student) are eager to start making music. But your fingers don't have the strength yet to play chords. One solution is to use an open tuning. With your guitar tuned to an open chord, all you have to do is strum!
Simple melodies: You can also begin with simple melodies. This is great for those learning how to read music for the guitar, and it will help you train your fingers to play the individual notes.
Motivation and maturity
The other important factor when deciding if a child (or adult!) is at the best age to learn guitar is how motivated they are. And even if he or she really wants to learn, are they mature enough to follow a teacher's directions and stay with it?
No matter what age a person is, the keys to learning guitar are to make sure the learner is able to make progress and, most importantly, have fun along the way!
If you want to have the perfect aid for your guitar learning journey, check out Roadie Coach. This fantastic tool can track your progress in several ways and help you get better on the guitar. It features a high-quality recorder where you can record yourself for immediate feedback. Additionally, Coach also comes with a library of songs that you can also add to your repertoire later.
Resources: