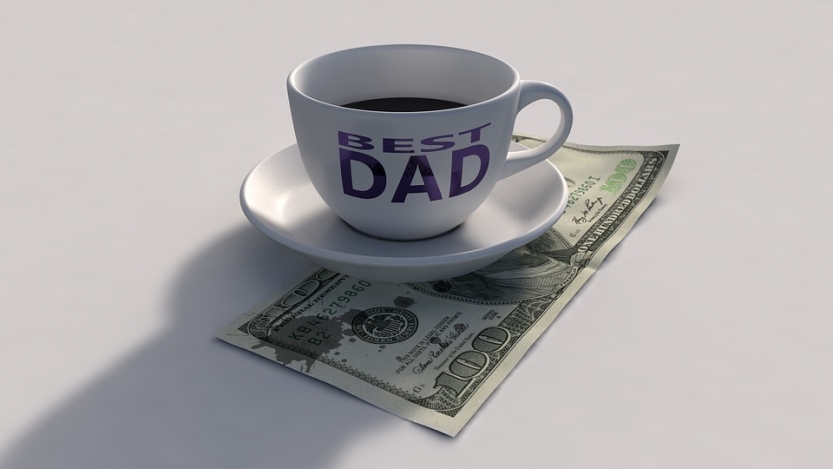 So your daddy is a rockstar, and you have no idea what to get him for Father's Day, besides your unconditional love. No problem, we got you. Guitarists are natural gear-heads, so we can promise you that there will be at least one of the items we suggest here that will make you his favourite child — especially the last item.
Pick Punch
A what now? A pick punch. A punching machine that makes picks. Guitar picks are like pens, they're everywhere until you need one. Why not just punch one right out of the cereal box? Okay, so maybe cereal box cardboard is not ideal for shredding, but you can use this to turn any suitable piece of plastic into a rockstar weapon of mass distortion. Or something like that.
iRig 2
IK Multimedia has done it again with their second incarnation of the iRig. The iRig 2 allows you to connect your axe to any Apple device, whether you have an iPhone, iPad, or Mac. Select Android devices are also supported, and the iRig provides you will a really affordable and practical way to use your recording apps with your instrument. Why bother lugging your amp around just to have a quick jam when the iRig can fit in your pocket?
Guitar Wall Hanger
If your father is a real dad, then he has a man-cave. That man-cave is probably cluttered with loads of things in addition to his guitar collection. Why not help him sort out his man-cave by picking some guitars up from the floor and putting them on the wall? Sure, Matisse is great, but Gibson is better.
G7th Performance Capo
A capo is a capo is a capo. But it's probably not this capo. The G7th Performance Capo has won a string of awards for its innovative design, and there's a good reason for that. If you've ever used a capo, you will know that it is not always precise and can even pull your strings out of tune. This is particularly annoying during live performances. But not this capo.
KLIQ AirCell Guitar Strap
As you get older, everything starts to hurt. Ask your father and he will tell you. Everything hurts. Shoulders, backs, bank accounts. Everything. KLIQ has figured out a cool way to ease the burden of being a rockstar dad, and added air cells on the underside of their guitar straps for extra comfort. It won't even hurt your bank account.
Ibanez Quick Access Guitar Multi-Tool
Or, put in simpler terms: Swiss Guitar-Knife. Now that you have helped your father clean up the man-cave with the guitar wall hanger, it will feel empty. Like there is not enough tools lying around. This bad boy from Ibanez has no less than 11 tools in one, and will make setting up the guitar a piece of cake.
Roadie 2 (or Roadie Bass) Automatic Guitar Tuner
Roadie 2 is a cool and handy tool for the busy dad. As a parent you rarely get a quiet moment to yourself. It would be a shame to waste that rare quiet moment on tuning and restringing your guitar, just for the family to barge in right when you're about to rock out. The Roadie 2 cuts that time down to a fraction, so your father will get some me-time in before he is asked to do dad-things again.