10 Famous Music Artists You Didn't Know Play Ukulele
by Frederik Nielsen, Feb 18, 2020 . 5 min read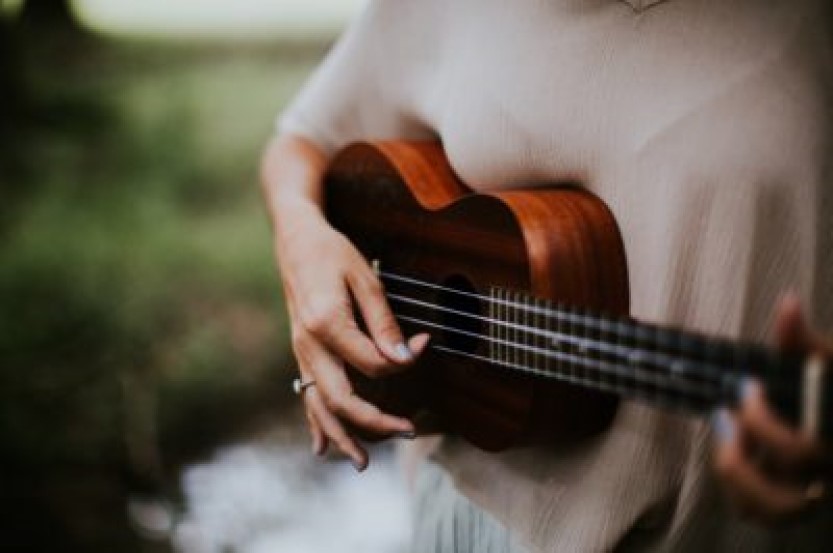 When you think of the ukulele, you probably think about a tropical, Hawaiian beach with lots of sunlight. But people from all over the world have fallen in love with the ukulele.
Today, country, rock, and indie musicians play the ukulele and even include them in their songs. You'd be surprised to know just how many musicians play it.
That's why, today, we are going to talk about some of the most famous music artists, that are secretly ukulele virtuosos.
Without further ado, here are the top 10 Artists You Didn't Know Play Ukulele.
Modern music fans know Taylor Swift for a lot of things: her multi-platinum albums, her feud with Kanye West, and her multiple breakups that lead to hit songs. What most casual fans don't know is that she often plays ukulele during her concerts.
The Beatles had many influences. Their guitarist was heavily influenced by Hawaiian music, which is why he started playing ukulele after his first visit there. He also combined the sweet ukulele chords with Indian melodies and created a unique style of his own.
Harrison wasn't the only Beatle that fell in love with the ukulele. While Harrison's love for the ukulele is better documented, Lennon also reportedly loved the instrument and played it both during recording sessions and during his spare time. We couldn't find any actual footage of John playing the uke. However, here's a picture to prove it's true and a ukulele cover of 'Imagine' by The Ukulele Teacher.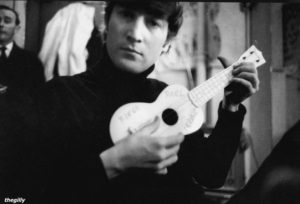 Today, most young music fans know Steven as an American Idol judge. Older fans still know him most as Aerosmith's frontman and some may even know him as Liv Tyler's father. But most people don't know that he plays the harmonica and the ukulele.
Cyndi, the critically-acclaimed pop starlet, spent the 1980s at the top of the charts. She's been playing ukulele for three decades and she often brings the instrument on-stage with her to play covers of her old hit songs.
It's safe to say that as The Who's guitarist, vocalist, and songwriter, Pete is one of the most influential musicians of the 20th century. He is far less influential as a ukulele player but that still doesn't stop him from playing the instrument as often as possible.
Marr is a Manchester-born guitarist, songwriter, and singer. He is mainly known for being a founding member of The Smiths. He is far less known as a ukulele player, that has been perfecting his playing skills for decades.
You know Eddie as the lead vocalist and lyricist of the 1990s sensation Pearl Jam. He plays several musical instruments but he especially enjoys ukulele. In fact, he enjoys it so much that in 2011, he released an album titled "Ukulele Songs."
The Boss has been a well-known voice in the music industry for half-a-century at this point. He is best known for his blue-collar, working-class anthems. Although he started playing ukulele late in his career, he fell in love with the instrument and to this day, he plays it on stage often.
We just had to include The King. Presley's music will never be forgotten, however, what many people tend to forget is his love for all things Hawaiian. He loved the ukulele and played it often during his concerts later in his career.
How Are Your Ukulele Skills Doing?
Those are our picks for 10 Artists You Didn't Know Play Ukulele. Have you read our article on celebrities you didn't know were guitarists?
Let us know if you agree with our list and if you think we've missed someone. Make sure to share your thoughts in the comment section below.
And finally, don't forget to download the Roadie Ukulele app available on IOS and Android, so you can improve your skills!
Get our free Alternate Tunings Guide!