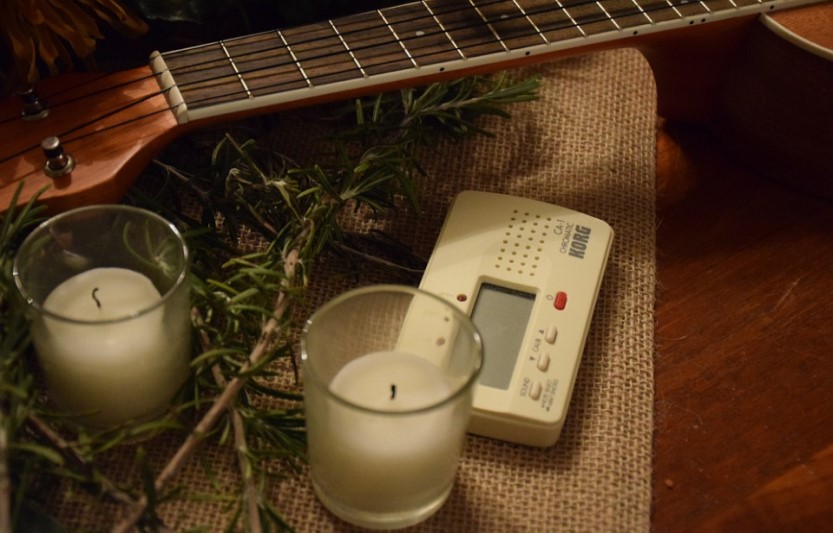 We've gathered the best Christmas gifts for guitar players in 2023! It's a complete list of the coolest and most unique gadgets
 for beginners and advanced guitarists alike. Any of these gifts are sure to brighten your loved one's holidays!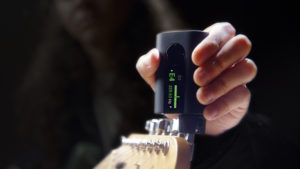 We try not to be biased but we couldn't just skip over our very own Roadie 3 tuner! It's truly a gadget of the future. You just strum the string, place it on the peg and the Roadie 3 will do the rest! You have a huge list of built-in alternate tunings at your disposal and It also doubles as a string winder/metronome. It's compact, wireless, and quite an interesting innovation in the world of guitar tuners. Almost all guitarists have had this on their wishlist.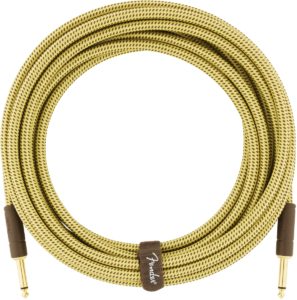 High-quality, durable and shielded cables from Fender. Every guitarist will appreciate a new cable for their guitars. They're available in tweed and black tweed and in variable lengths  (6″, 1′, 3′, 5′, 10′, 15′, 18.6′, and 25′). This is the go-to gift if you're low on time, perfect for late-Christmas shoppers!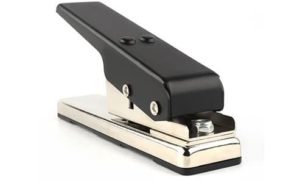 A perfect gift for guitarists who are constantly losing their picks. The Pick puncher will make good use of those expired credit cards and it'll guarantee you never run out of picks again.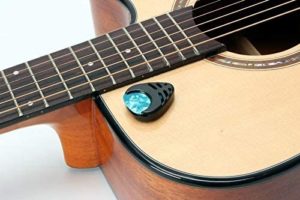 …And what do you do with all those extra picks? You put them in your pick holder of course! This small gadget makes sure you always have a pick handy whenever you feel like playing. 
Roadie Coach stands out as a revolutionary gift for guitar players this Christmas. It's more than just a music tutor; it's a smart recorder and MIDI controller that transforms your instrument into an interactive learning tool.
For $199, it's like gifting a personal music teacher who never loses patience. Perfect for both the budding strummer and the guitar hero in waiting. It's compact, it's clever, and it's sure to make their musical journey a smooth ride. Roadie Coach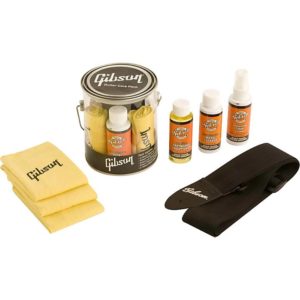 If you're looking for a gift for the guitarist in your life, you probably know how proud they are of their guitars. This kit will help them take care of their precious collection and will leave it shining and spotless. It includes a fretboard conditioner, a restorative cream, a metal cleaner, some Gibson-branded cleaning cloths, and a BRAND-NEW strap!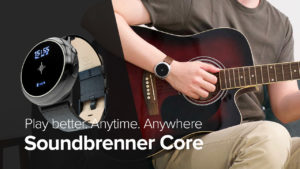 Soundbrenner combines professional music tools with the convenience of wearable technology. Their bestseller, Soundbrenner Core is the ultimate watch for guitarists; it includes a vibrating metronome, contact tuner, and a dB meter in one device.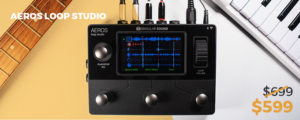 Designed to help you rapidly create and explore ideas, the Aeros Loop Studio wraps a 4.3" touchscreen and effortless user interface into one innovative looper pedal. Create up to 36 unique tracks with unlimited overdubs. Mix then save and export your songs with a built-in mixer and SD card expansion slot.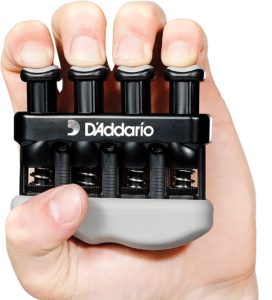 We've all been there. Those first few months of guitar practice were accompanied by annoying calluses, hand cramps, and sore fingers! This hand exerciser by D'Addario will save your loved one a world of pain and help them perfect their grip in no time. Strengthening the grip will allow for longer training sessions, better-sounding chords, and faster progression! A true life hack for guitar players.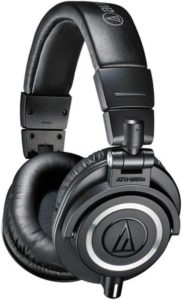 Another great addition to the best Christmas Gifts for Guitar Players guide is the Audio-Technica ATH-M50x. If you have someone in your house that plays guitar, you're probably tired of all those late-night practice jams or recording sessions. Get them a set of quality headphones like the Audio-Technica ATH-M50x and you can enjoy some peace and quiet, without having to ask your loved one to make a sacrifice on their practice time.

Now, I know what you're thinking, $120 for a pair of headphones? Guitarists who are getting serious about their music playing and have started experimenting with recording will love the ATH-M50x! 1. For its unmatched sound quality and 2. for its longevity. Every musician that buys these headphones won't have to worry about replacing them for at least a couple of years.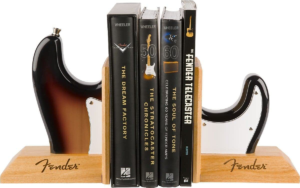 A cool addition to a jamming room, man cave, or home office! keep your books and music sheets organized with a fender-made bookend. And, before you ask…  Yes, it's made of the exact same material as your Stratocaster.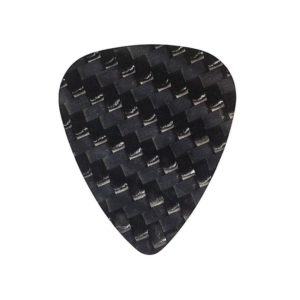 Got a car lover in your life who's ALSO a guitarist? Here's the perfect gift you can get them, Carbon fiber-plated plectrums! Other than their sleek look, these picks also provide extreme control over your playing. They generate a clear sound and warm tones which help you spice up your playing style.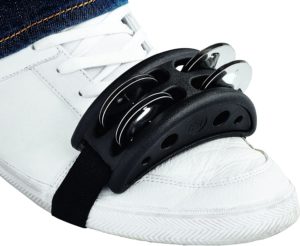 Practicing rhythm is imperative for progressing as a guitarist. Get a foot tambourine for a guitarist who's just starting out, it'll help them liven up their practice sessions and prepare them for future live performances!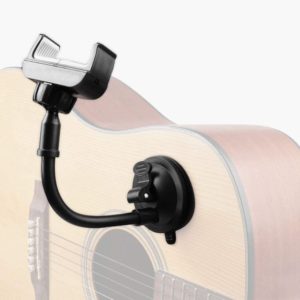 Many guitarists always complain of neck and back pain, particularly beginners who often maintain terrible posture. This is also exacerbated whenever they're following a tutorial or reading tabs on their smartphone while also playing guitar. Spending 1,2 or 3 hours hunched over their phone screens is horrible for their body. That's why they'll appreciate this wonderful tool: A guitar-mounted smartphone holder. It comes in various sizes for almost all screen sizes and saves you a world of pain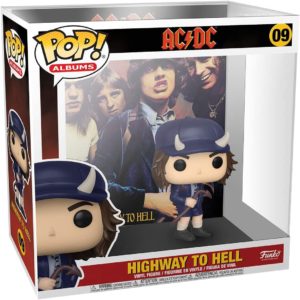 Check out this eye candy, perfect for any music room or home office! Get this figurine for an AC/DC fan and collectible lovers! The company makes figures of almost every famous musician & album so if this AC/DC-themed POP is not right for you, check out their website for other cool POPs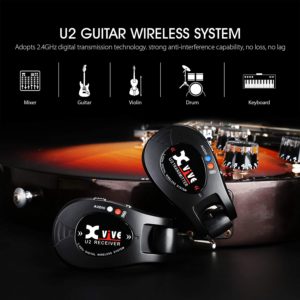 No one wants to be tied down by cables, especially not on stage and during jam sessions. A wireless guitar cable will make sure you shred that axe unhindered and with complete focus. It has a 2.4GHz of clear signal transmission and absolutely no lag or signal loss.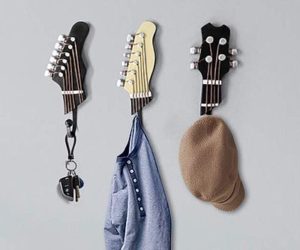 These guitar-shaped hooks are great for tidying up the music room and getting all those clothes off the floor. They'll hold everything from keys to leather jackets. Plus, with all that empty floor space, you'll finally have room for more gear!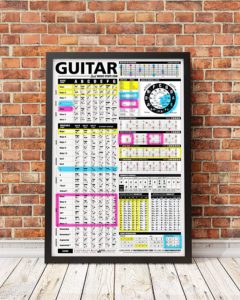 Beginners and intermediates alike, ALL guitarists need to know the basics by heart. Not only will this sheet help them do that but it is also a sick addition to your music room! I'll go well with all those AC/DC posters and Vinyl records on the wall.
For the guy (or gal!) who's always propping their guitar up against the wall, these classy wall-mounted guitar hooks are a must-have. Get them this gift so they can properly display the precious guitar collection they're always babbling about!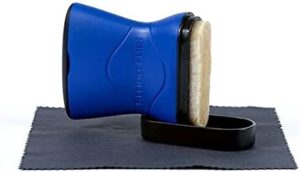 This kit is a game-changer. Guitarists are always complaining about their instruments not sounding quite like they used to. It could be the tuning, or the picks, but often it's the strings' fault. Keeping the guitar's strings clean and lubricated is a sure way to get a consistent and clear sound from your guitar. In addition, you'll be adding a few months to your guitar strings' lifespan.
These were our top picks for this year's guide to the Best Christmas Gifts for Guitar Players! If nothing caught your eye here then check out our gift recommendations from previous years:
Roadie's Previous Holiday Gift Guide
The 10 Best Christmas Gifts for Musicians in 2021
The Five Best Christmas Gifts For Guitarists In 2020
14 Best Christmas Gift Ideas for Guitarists in 2019