The Five Best Christmas Gifts For Guitarists In 2020
by Rodrigo Sanchez, Dec 4, 2020 . 4 min read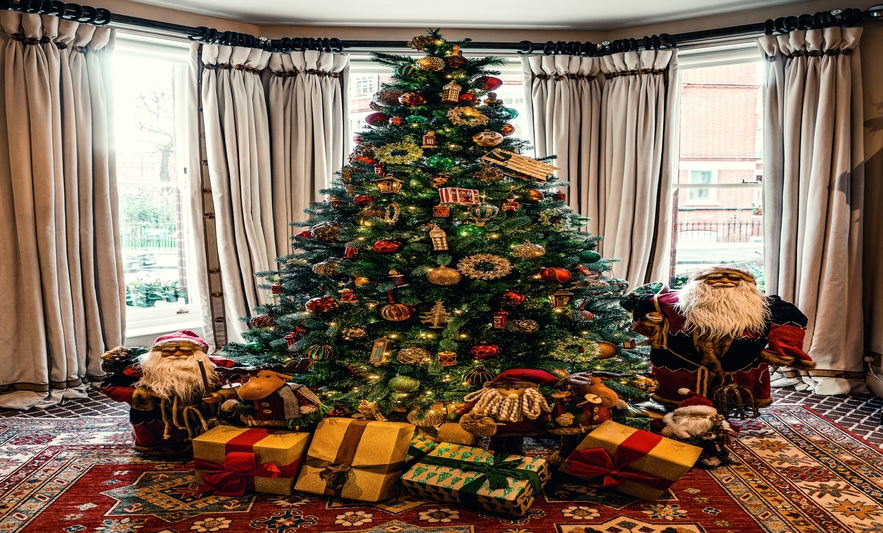 Shopping for Christmas gifts for guitarists? You've come to the right place! Despite all the challenges 2020 has bestowed upon us, there is still reason to celebrate.
And what better way to celebrate your loved one (or yourself!) with one (or all!) of these fantastic Christmas gifts for guitarists? We've made sure that this list applies to any guitarist, regardless of style and genre. So let's dive in. Here are the five best Christmas gifts for guitarists in 2020.
A classic that never gets old! Fast Fret string cleaner has been around for decades. It is still widely used. Fast Fret lubricates your strings to keep them in top shape and also prolongs their life. It is made by the folks at GHS Strings and comes in a convenient package that fits in any gig bag or case. Just apply it before or after playing. Fast Fret will surely smooth things out for your playing. 
Our very own guitar tuner! Roadie 3 is a handheld tuner that automatically tunes your guitar. Simply select the desired tuning on the screen, place the tuner on the tuning peg, and watch it automatically turn the peg until the string is tuned. It's that simple! Roadie 3 also features over 100 built-in tunings as well as space to save your custom tunings. These include a plethora of alternate tunings. But there's more. It also features a metronome that you can set to beeping or vibrator. 
GrooveTech's Mini-Multi Tool is a handy and convenient one-stop tool collection for guitar players. You can use it to adjust the action, tremolo system, intonation, pickup height and other common needs for guitar and bass. And you can keep it in your guitar bag at all times as it's small enough to fit on the palm of a hand. It features eight hex wrenches, four screwdrivers and a precision ruler. Oh yeah, there's also a bottle opener. In other words, basically everything a guitarist needs. 
Keeley Electronics offers this killer true stereo reverb and tremolo stomp box. It also features tap tempo, infinite hold, tap tempo and more. Its controls allow for the easy manipulation of the effect's character or order. Also, you can create your own signature combination of reverb and tremolo and save it. Add some beautiful character to your playing with this pedal by one of the industry's best known stompbox builders.    
Boss has found a solution for those guitarists that have severe noise limitations. The Waza-Air amp system consists of a guitar plug and wireless headphones. Boss dubs it as a personal guitar amplifier system. Just plug it into your guitar jack. It will then wirelessly connect to the system's headphones. You can control parameters with your phone. It's an easy plug-and-play amplifier system. The phone acts as an interface where you can adjust several parameters and choose the digital amp of your choice. Now you can practice at 1 am without bothering your spouse or neighbors. Merry Christmas indeed! 
All of the gift ideas above will have any guitarist salivating over them. Better yet, pick more than one! After all, Christmas only comes once a year, right? In any case, remember that these gifts will work wonders with a good practice regimen. After all, the more time you (or your loved one) spend on the guitar, the better. If you have any other cool guitarist Christmas gift ideas, feel free to share them in the comment section. 
Get our free Alternate Tunings Guide!