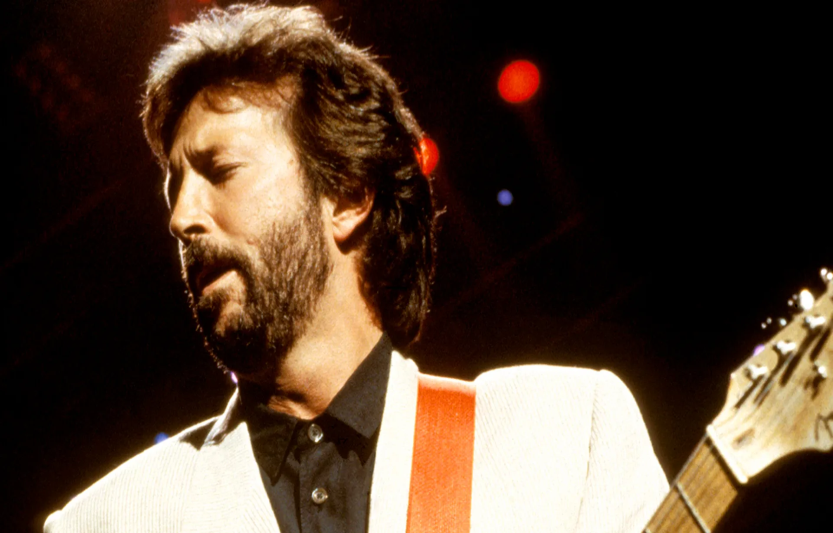 These 4 facts about Eric Clapton are truly impressive. With a prolific output, both as a solo artist and as part of several bands,
 his influence is undeniable: He is one of the greatest guitarists ever.
Eric Clapton is a contemporary of guitar legends like Jimi Hendrix and Jeff Beck, and has been active for well over five decades. Also a competent singer and songwriter, Clapton has contributed with some of the greatest musicians in the past half century. These include B.B. King, Sting, BabyFace and more. Without further ado, here are 4 facts about Eric Clapton.
He quit playing guitar for two years
Eric Clapton received a German-made steel string guitar for his 13th birthday. This guitar was inexpensive and very difficult to play. Clapton tried to get over that hump, but lost interest as it was just too hard to play.
However, two years later he picked up that same guitar again. By this time he was already 15, more mature and with bigger and stronger hands. He started learning the blues, chords, scales, etc. Clapton never stopped playing guitar after that. The rest, as they say, is history.
He was inducted in the Rock N' Roll Hall of Fame 3 times
Eric Clapton has been part of some of the best known bands in music history. After playing in small clubs with local British acts, he joined The Yardbirds. Two years later he moved on to play with John Mayall & The Bluesbrakers. Clapton was also a member of Cream, The Dirty Mac, Plastic Ono Band and Derek and the Dominos, to name just a few.
The Rock N' Roll Hall of Fame decided to induct him three times. One for his solo work, another for his sting with The Yardbirds and yet another for his work with Cream.
He helped popularize Reggae to a worldwide audience
Clapton recorded the album 461 Ocean Boulevard in 1974. The emphasis for these recordings was placed on shorter songs, and fewer guitar solos. The Bob Marley classic "I Shot The Sheriff" was included and became a massive hit for Clapton. This was Clapton's first number 1 song, and made the world take notice of Reggae. It also brought a wider audience to reggae legend Bob Marley and his catalog of recordings.
He is one of the best-selling artists of all time
Eric Clapton has sold an impressive 100 million records worldwide. That number is only for his solo sales. That already incredible number increases quite a bit when you factor in Clapton's other bands. For instance, Cream was considered one of the best and most popular bands when it was active. The Yardbirds also had substantial sales, some of which came during Claption's stint with the band.
These 4 facts about Eric Clapton shed some light on his impressive career. Besides being one of the most imitated guitarists in history, he is still active with recording and touring. If you are a guitarist, checking out Eric Clapton's work is a must. And learning some of his licks is highly recommended. Enjoy!