5 Records Every Guitar Player Should Know
by Rodrigo Sanchez, Apr 19, 2021 . 3 min read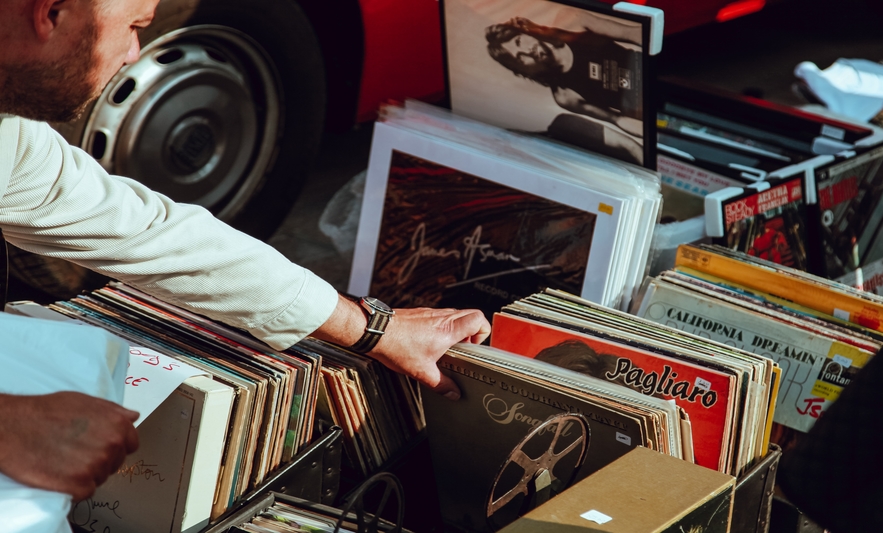 It is quite hard to pick just 5 records every guitar player should know. Truth be told, these 5 albums should be known by anybody who enjoys music.
Every album on this list is a very unique statement featuring some of the greatest musicians to ever live. These records touched the lives of millions and continue to influence generations. Recorded decades ago, they all have stood the test of time. Without further ado, here are the 5 records every guitar player should know.
Nobody could match Jimi Hendrix's combination of emotion, poise and sheer musicality. Released during a time when Hendrix was struggling financially as an unknown gigging musician, this album was a commercial and critical success. This album was Hendrix' first, making it one of the greatest debut albums by a guitar hero. 
Stevie Ray Vaughan took the blues to a level never seen before. In Texas Flood, he displays more technique and command of the instrument which was usually uncommon for a Blues player at that time. Vaughan had one of the most sought-after guitar tones and is still widely imitated today. Texas Flood is the first album from the blues master, and one of the most influential and sought after.
Friday Night in San Francisco features three of the most proficient guitar players ever. Flamenco legend Paco De Lucia, fusion powerhouse Al Di Meola, and jazz virtuoso John McLaughlin are in top form in this guitar trio recording. 
This album is regarded by a few as a mere contest among the three players. An outlandish display of technique and speed in the sacrifice of musicality. However, even if there is some truth to that, this album is a must-listen for any guitar player. 
There is a before and after for instrumental rock guitar albums: the release of Surfing with the Alien. This was Satriani's second record and the one that established him as a modern guitar hero. This album has it all: Satriani's unique mix of musicality, technique, and emotion. Released in 1987, Surfing With the Alien is still one of Satriani's most popular records and remains a staple among guitar players.
Produced by mythical Beatles producer George Martin, Blow by Blow is one of Jeff Beck's finest albums. It displays Beck's incredible touch and musicality with his unparalleled tone. This album has classics like "Cause We've Ended as Lovers" (a song Stevie Wonder wrote and gave to Beck) and "Scatterbrain". Check out the live version featuring incredible musicians Tal Winkenfeld and Vinnie Colaiuta. It is a must-have album for guitar players and displays Jeff Beck's superior ability with the instrument. 
These 5 records every guitar player should know are still being studied around the world by thousands of musicians. Naturally, there are many more albums to continue this list while keeping the same level of quality and awesomeness. Do yourself a favor and also check out other albums by the artists mentioned here, their influences, and what they are currently listening to. Submerge yourself in this world and go deep. Most of all, listen carefully, absorb, and enjoy. 
Get our free Alternate Tunings Guide!