5 Interesting Facts About Diane Warren
by Rodrigo Sanchez, Apr 16, 2021 . 4 min read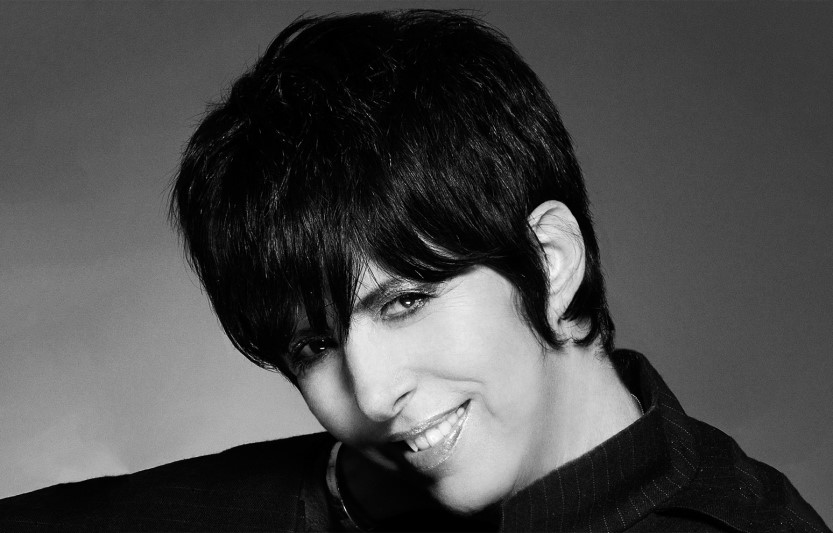 These 5 interesting facts about Diane Warren reveal her incredible work ethic and persistence.
She is perhaps the most successful songwriter in history and her widely successful career spans over four decades. Diane has won several Grammy Awards, Emmys, and Golden Globes and has 12 Oscar nominations. Bands, artists, record labels and producers beg her for songs constantly, although that was not always the case. Here are 5 interesting facts about Diane Warren.
She wrote Aerosmith's most successful song
Iconic rock band Aerosmith is known as a group that writes their own music. However, their biggest song to date is "I Don't Wanna Miss a Thing" written by Diane Warren. This composition was the featured song in the blockbuster 1998 movie Armageddon. The song became a massive worldwide hit and introduced Aerosmith to millions of new fans, especially younger ones. "I Don't Wanna Miss a Thing" is a beautiful ballad that Warren wrote with Aerosmith in mind. Perhaps that is why it fits the band so well, despite being written by an outsider. 
She writes incessantly
You'd be hard-pressed to find a songwriter that works harder than Diane Warren. She writes seven days a week, working up to 16 hours daily. One of the best to ever do it is also one of the most disciplined and focused professionals in the industry. What a concept huh? Yup, practice makes perfect. And if you are wondering how much time she can spend writing, I'll leave you with an interesting anecdote.
Legend has it that one time Diane Warren threw a massive barbecue pool party at her house. The place was filled with celebrities and everybody was having a good time, with Warren greeting them at arrival. After a few hours, the guests started noticing that Warren was nowhere to be found. Hours passed, and she finally emerged from the inside of the house. When they asked her why she was gone for so long, she simply replied "I was just writing a song". 
Her catalog of songs is worth a billion dollars
You read that right. Billion with a "b". The only song catalogs that are worth more than Warren's are the Beatles' and Michael Jackson's. Of course, in the case of the Beatles all the songs are split between John Lennon and Paul McCartney, sometimes Harrison. And in the case of Michael Jacskson, that catalog features several writers and composers. In other words, Warren's catalog is the most valued one by a single writer.  Her hard to match level of hard work paid off. 
She writes in several styles
Diane Warren can write in a great variety of styles. And that is an understatement. Warren has achieved massive success in nearly all styles that chart in the western world. She has written some of the greatest hits that made the career or several major artists. Warren has had career defining hits in diva pop ("Because You Loved Me" – Céline Dion), R&B ("Unbreak My Heart" – Toni Braxton), pop ("Till It Happens to You" – Lady Gaga), latin ("Lo Sí" – Laura Pausini), rock ("When the Night Comes" – Joe Cocker), to mention just a few. She's had over half a dozen hits by different artists on the hit parades at the same time. 
She has not written her best song yet
Perhaps the most interesting fact about Diane Warren is that she believes that she still has not written her best song yet. This ties in with all the previous facts, all of which point to her unparalleled work ethic. In other words, she keeps working quite hard to write her best song. This is a great way to approach work in general, always thinking that your best work is yet to come if you put in the effort. Warren is not a virtuoso on any instrument, but she has absolute command of the hardest skill of them all: songwriting. On top of that, she is the most successful songwriter of all time.
Diane Warren is proof that hard work can do wonders for your career and life. Like all songwriters, she experienced rejection and got over it. Even as a top-notch songwriter, she's had to pitch songs over a dozen times until it gets recorded by an artist. Her command of the craft is truly impressive, as she has written songs that have elevated the careers of countless artists. More importantly, her songs have influenced the lives of millions of people all around the world. 
Subscribe to Gain Access to our Alternate Tuning Library & Accompanying E-Book Guide
Discover the origin of the most popular tunings, some less-known facts, AND most importantly, learn how to play songs in your desired tunings.