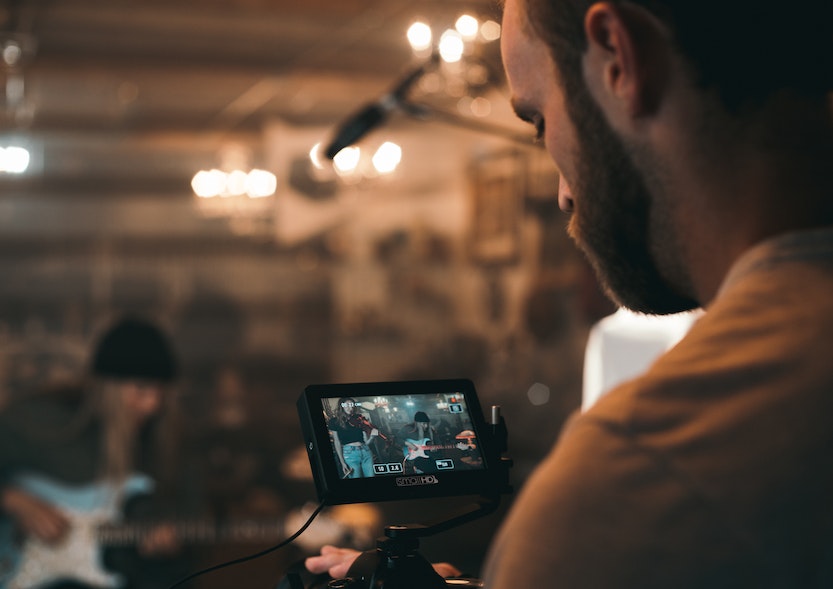 Shooting a music video is an exciting experience that every aspiring musician or group of musicians is bound to have.
Although you might think you'll need millions of dollars to create the perfect music video, it's far from the truth. You need only a few pieces of equipment and tons of creativity! But how exactly do you start creating your music video? Here are some tips you might want to know.
Assemble a Production Team
How often have you seen a solo artist go to the top of the charts alone? None, of course. However, you might be confused here. When we say alone, we mean someone without a production team. You can create your music video alone, but it will cost you a lot of time and money. Musicians must always work with a production team to make a successful video.
Most of the time, musicians don't have the production talent they need to create a video, and that's normal. No one can have it all. However, If you know some friends who have experience creating, editing, and compiling them into one music video, then you're good to go. You don't need to hire professionals unless you want to.
Start With Your Best Track
Of course, if you want your first music video to be epic, you must use your best track. No one wants to start their music career with one of their "lame" songs. If you have chosen your best track, you need to see first if it's the best version it can be or if you want to change some things. Be honest with yourself or your bandmates if your best track needs critique. Remember, the more perfect your music is, the more epic your video will be.
Pick a Camera
Of course, even with the best music and best plan of direction, you won't be able to create a music video without a camcorder. The camcorder will be the one in charge of recording everything you want in your music video; needless to say, it's one of the top priorities in creating a music video. Luckily, there are a lot of camcorders in the market, from cheap HD camcorders to high-quality top-of-the-line ones.
Of course, your camcorder choice will depend on what kind of video you're trying to make. For example, if you're making a simple YouTube video or a random street interview, you can go for the HD cheap ones or, better yet, just use your phone.
However, when making a high-quality video like a music video, you will need a top-of-the-line camera. Hands down, Nikon is one of the best cameras out there. If it's a quality camera you're after, you can visit digiDirect – Buy Nikon Cameras as well as other tools you need for video production.
Decide What Kind of Video
So there are many styles you can choose from when you're trying to make a music video. The first one is a narrative. If you plan to tell a story through your song visually, complete with characters, then it's a narrative music video. However, if you're trying to be all creative by having abstract art and visuals, your music video will be a visual type.
Luckily, there is a lot of free abstract art on the internet that you can use on your music video. The next one is a performance type of music video where most of the camera time will be spent on playing your song live. This is perfect if you have a gig coming up soon.
Scout Your Location
Is your bedroom good? Is your house optimal for a music video? If not (well, in most cases, it's not), you should consider putting time and effort into finding a good location for your music video. You and the production team should go ahead and brainstorm about where to shoot.
Most rooms are too cluttered, but if you're trying to go for a narrative style and one of the characters is in a room, you should go ahead and clean. It would also be great if you have a friend who owns a property willing to give you some time to borrow it for a music video.
Final Words
An artist's or band's first music video will be the first step in their music career. Of course, it won't be the best since it's your first time, and you'll be learning more as you trudge through your career. However, if you want it to be the best it can be, you should follow the tips we discussed thoroughly above so that in no time, you'll create the most epic music video that everyone will remember throughout your career.