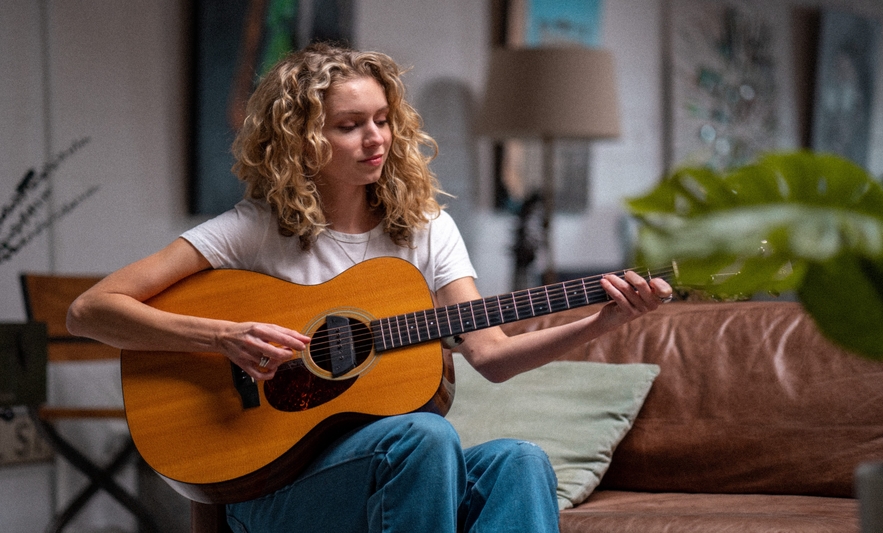 Great female fingerstyle guitarists are on the rise. However, guitar playing is a field dominated by men.
Most guitar heroes are men, and most bands are made up of guys. But this is changing, and that is great news. There are influential female guitarists today that are inspiring generations to come. For instance, Nita Strauss and Orianthi are two great examples. Both are extremely good players and both the public and industry have taken notice, as they already have signature guitars and gear. And you could argue that the field of fingerstyle guitar is even more competitive. There too, women have been rising to the top of the crop. Here are the best female fingerstyle guitarists.
Badi Assad
Brazilian guitarist and singer-songwriter Badi Assad was born into a musical family. Her style of playing is a relentless display of exquisite musicality, creativity, and technique. She has played some of the most prestigious stages and festivals around the globe and her career spans four decades. Besides releasing 13 albums of her own music, she has also performed with musicians such as Bobby McFerrin, Yo-Yo Ma, and Sarah McLachlan. One of the most underrated guitarists and performers in the world.
Sharon Isbin
Sharon Isbin is an award-winning classical guitarist. With three Grammys to her name, Isbin is also a well-known educator. And that is quite an understatement. She is the founding Director of the Guitar Department at Juilliard University, one of the best music schools in the world. Isbin has appeared as a guest with over 200 orchestras. She has an extensive discography and is regarded by many as one of the best fingerstyle guitarists alive today.
Ana Vidovic
Ana Vidovic started dazzling audiences at the young age of 11. Born in Croatia, Vidovic was a child prodigy. She started playing guitar at the impossible age of five and never looked back. She is one of the best classical guitarists in the scene today. Vidovic has won several renowned guitar competitions such as the Fernando Sor Competition, Francisco Tárrega Competition, and the Eurovision Young Musicians competition. Besides releasing six albums of classical guitar music and two DVDs, Vidovi also teaches in the U.S. where she resides. A true master of the instrument.
Kaki King
Kaki King is known for her ferocious fingerstyle and extensive use of the guitar as a percussion instrument. Her signature style is unique and has appealed to audiences worldwide. King started touring as a solo guitarist and then branched into playing with other musicians as well. She has released six albums as well as worked on soundtracks for films, including Sean Penn's Into The Wild (which earned her a Golden Globe nomination). King was the only woman on Rolling Stone's new guitar gods list from 2006.
Do yourself a favor and listen to all of the guitarists above. They are truly exceptional. For some reason, fingerstyle does not get as much ink as pick playing. However, being good at fingerstyle requires just as much practice (if not more!). And all the guitarists above have paid their dues and then some. I am sure that you will come out inspired after spending some time listening to these female fingerstyle guitarists. Feel free to leave us a comment.