The Top 10 Songs With Distortion in Guitar History
by Frederik Nielsen, May 1, 2020 . 4 min read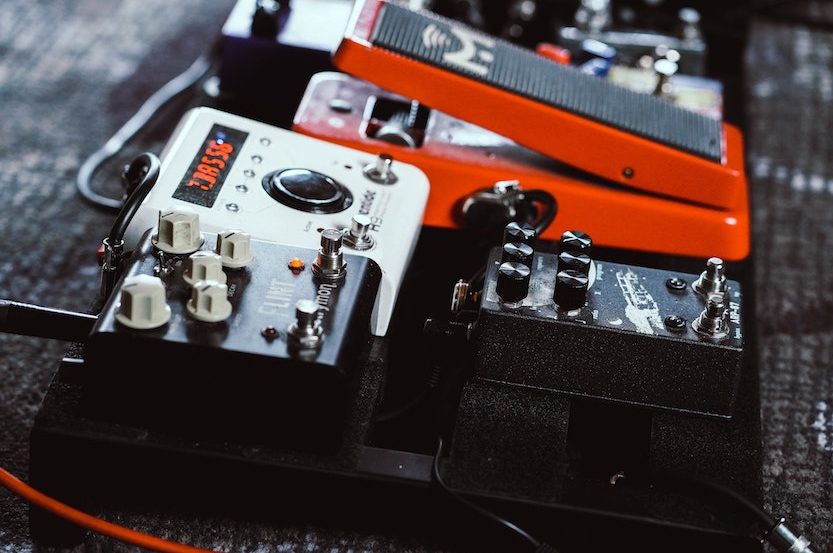 Many of you gearheads out there have probably wondered when we'll get down to some pedal-talk. That's what we're going to do in this article, where we'll focus on some iconic songs with distortion from the 60s and 70s. More specifically, we'll look at the fuzz distortion that characterized many of the hits from that era. So without further ado….
The Top 10 Songs With Distortion in Guitar History
It was difficult to assemble this list because opinions are divided on what exactly "the top" songs are of any era. But you'll be pleased to know that our list doesn't feature a single Ed Sheeran song because he wasn't born back then.
1. Beastie Boys – Sabotage
Beastie Boys may not be the first band that came to mind when you clicked on this article. But their song "Sabotage" made great use of the fuzz bass you also hear on many Beatles songs.
2. The Doors – When the Music's Over
Back in the '60s, The Doors didn't have overdrive on their amps. That left them with just the humble fuzz distortion, which fortunately helped them give birth to this 11-minute long track.
3. The Guess Who – American Woman
American bands weren't the only ones to popularize the fuzzy distortion sound. Canadian band The Guess Who also broke America with their fuzz-infused hit single "American Woman."
4. Iron Butterfly – In-A-Gadda-Da-Vida
Not only did Iron Butterfly stick to the 60s trend of super-long tracks with their 17-minute long "In-A-Gadda-Da-Vida," but they also made good use of the Mosrite Fuzzrite guitar pedal.
5. Jeff Beck – Beck's Bolero
Jeff Beck, perhaps best known from The Yardbirds, didn't stop fuzzing around even as a solo act. The short instrumental track "Beck's Bolero" not only features fuzz but also Jimmy Page.
6. Jimi Hendrix – Foxy Lady
We had to include Jimi Hendrix on our list. Although we could've picked any track off of his distortion-heavy album "Are You Experienced?" — this track stands out as a prime example.
7. Marty Robbins – Don't Worry
Before fuzz really took off, Marty Robbins accidentally experienced a distorted sound on his guitar while recording "Don't Worry." The producer decided to keep it in, and voila — fuzz!
8. The Rolling Stones – (I Can't Get No) Satisfaction
"(I Can't Get No) Satisfaction" is a classic Stones song and part of the magic was due to the Maestro Fuzztone FZ-1 pedal used by Keith Richards to really push fuzz into the mainstream.
9. Smashing Pumpkins – Cherub Rock
Billy Corgan of Smashing Pumpkins continued the fuzz distortion trend way into the late 70s with "Cherub Rock." This song is one of the reasons people still talk about the Big Muff pedal.
10. The Ventures – The 2000 Pound Bee
Last on our list is "The 2000 Pound Bee" by the instrumental band The Ventures. Legend has it that this was one of the very first songs to ever feature the legendary fuzz sound.
Let's Get Fuzzy
That was our take on the best songs with distortion in guitar history. Which one's your favorite? Do you even have a fuzz pedal? If not, can you even call yourself a gearhead?
Need more distortion? Read our article on 7 Great Songs with Awesome Distortion Lines.
Subscribe to Gain Access to our Alternate Tuning Library & Accompanying E-Book Guide
Discover the origin of the most popular tunings, some less-known facts, AND most importantly, learn how to play songs in your desired tunings.