Can You Play These Impossible to Learn Songs?
by Frederik Nielsen, Aug 12, 2020 . 4 min read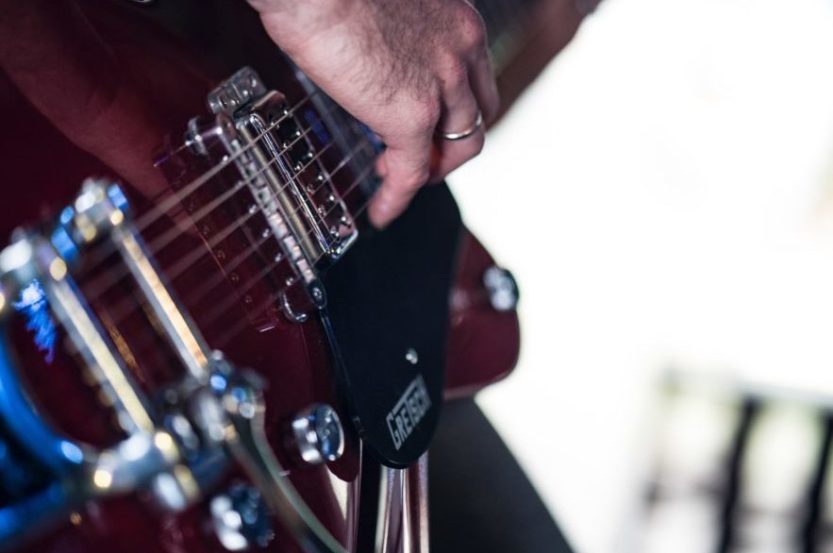 Roadie Music has followers ranging from eager beginners to seasoned professionals. Whatever your level of skill, it's always good to aspire to become better.
And what better way to do that than to learn from the Rainmans of the guitar world? Let's have a look at impossible to learn songs…
1. Animals as Leaders – CAFO
You could argue that any song by Animals as Leaders qualifies as "impossible to learn," but CAFO definitely takes the cake. The thumb slapping technique required is ridiculous.
2. Eric Johnson – Cliffs of Dover
"Cliffs of Dover" is probably the most famous song by Eric Johnson, and for good reason. But it's also extremely difficult to emulate the string skipping, chicken picking, and alternate picking.
3. DragonForce – Through the Fire and Flames
Although this choice may not seem that obvious at first, cast your mind back to when your nephew challenged you to play Guitar Hero. That's right, this is the "final boss" in the game.
4. Racer X – Technical Difficulties
If there were ever a difficult song with an appropriate title, it'll be "Technical Difficulties" by Racer X. See if your fingers can keep up with Paul Gilbert's speedy technique…
5. Dream Theater – The Dance of Eternity
Dream Theater is another band that seems to take pride in composing notoriously difficult songs. This is not just a challenge for guitarists — it's a challenge for all musicians involved.
6. Dire Straits – Sultans of Swing
The "Sultans of Swing" isn't what many guitarists would consider "impossible to learn." However, it is quite difficult to get the groove just right. Sometimes, the simple things are the hardest.
7. Megadeth – Tornado of Souls
"Tornado of Souls" by Megadeth is often referred to as one of the most impressive guitar solos ever. It's definitely more demand than these three guitar solos you should add to your repertoire.
8. Cannibal Corpse – Frantic Disembowelment
If death metal is more your jam, then check out "Frantic Disembowelment" by Cannibal Corpse. Like "Sultans of Swing," (see above) it's not hard to learn, but it's near impossible to master.
9. Jason Becker – Perpetual Burn
"Perpetual Burn" is the title track off of Jason Becker's debut album, and contains what's considered to be his signature guitar solo. See if you can make it your own!
10. Cacophony – Speed Metal Symphony
Jason Becker (see above) and Marty Friedman from Cannibal Corpse (further above) joined forced to form Cacophony. It should come as no surprise than this one's a tough one to learn.
So… Are They Impossible to Learn?
You be the judge. We've now given you our top ten impossible to learn songs on guitar, so now we trust you to give us your verdict in the comments section below.
Subscribe to Gain Access to our Alternate Tuning Library & Accompanying E-Book Guide
Discover the origin of the most popular tunings, some less-known facts, AND most importantly, learn how to play songs in your desired tunings.