Four Shocking Celebrity Likes in Music (You'll Never Guess #4)
by Frederik Nielsen, Mar 23, 2020 . 3 min read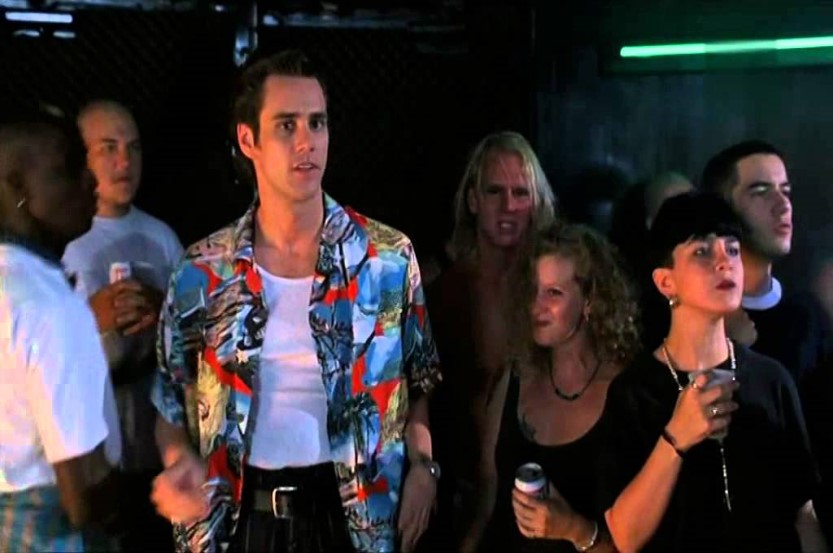 From Aziz Ansari crowd surfing at LCD Soundsystem shows to Billy Bob Thornton drawing Frank Zappa, stories of celebrity likes in music have always been interesting. Some of your favorite celebrities listen to some little-known and obscure bands. Some have even collaborated with them. Today, we're counting down shocking celebrity likes in music.
1. Jim Carey is a Death Metal Fan
Do you remember that scene in Ace Ventura where Jim Carey goes to look for Greg at a Cannibal Corpse and dances really awkwardly? If you're under the age of 25, we're guessing you don't. In any case, it turns out that Cannibal Corpse wasn't randomly selected for that scene. Carey personally selected the band to play in the movie. Paul Mazurkiewicz, the band's drummer told Noisy that the band almost turned down the movie, but Carrey wanted them so bad that they agreed to do it.
2. Sherman Helmsley Was Really Into Prog
To most people, Sherman Helmsley will always be George Jefferson, an African American TV dad, who's a kind of a square. In real life, Sherman was a wild dude who was really into prog rock. So much so that he recorded an album with Yes lead singer, Jon Anderson. Sadly, their work titled Festival of Dreams was never released. He was also a huge fan of the band Gong. So much so that he reportedly had a room in his house completely dedicated to them.
3. Robert Pattinson Loves Death Grips
For years, Robert Pattinson was mostly known as the star of Twilight and a teenage heartthrob. But as his recent film roles have shown, Pattinson is much more than that. He's not only an actor mind you, the newest actor to portray Batman has been collaborating with numerous musicians for more than a decade at this point. He's also a huge fan of the experimental rap group, Death Grips. He even played guitar on the track "Birds" from their album "Government Plates." During one of the sessions for the album, the famous picture of the band hanging with Pattinson and Beyoncé was taken.
4. Andrew Lloyd Webber Likes Eminem
The recent movie adaptation of Cats might've bombed at the box office but it doesn't take away anything from Andrew Lloyd Webber's success. The guy is simply a Broadway legend. He's been working for more than half a century and has been the driving force behind some of the most successful musicals of our time. He's responsible for the aforementioned Cats, Phantom of the opera, and The Sound of Music, to name a few. But Webber is also obsessed with Eminem. For the last 15 years, Webber has talked about his love for Eminem's writing and his desire to collaborate with him on the play.
Which One Shocked You?
What are some of your favorite shocking celebrity likes in music? Did we leave them off the list? Make sure to tell us all about them in the comment section below.
PS: If you like our celebrity content, then make sure to check out Celebrities You Didn't Know Were Guitarists.
Get our free Alternate Tunings Guide!