Five Easy Ukulele Songs That Will Make You Look Like a Pro
by Rodrigo Sanchez, Mar 1, 2021 . 4 min read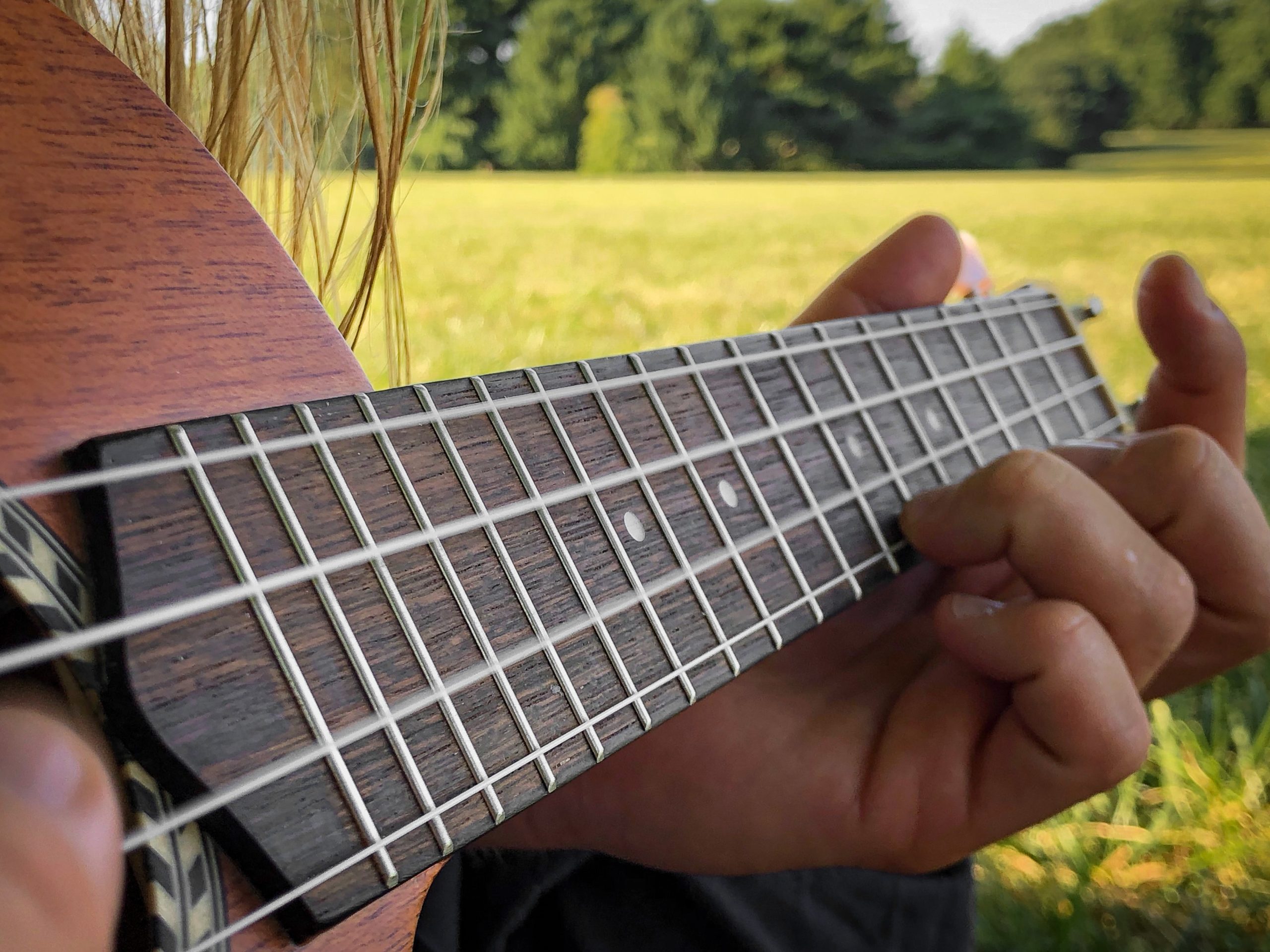 These five easy ukulele songs that will make you look like a pro are all hits. And playing songs that other people connect with is a great place to start if you want to show off!
All these songs are relatively simple but carry a lot of emotional appeals, which is probably one of the reasons they became such hits. If you already know a few chords on the ukulele, you can have these songs memorized in a week. On the other hand, if you have never played ukulele you can start with these easy but impressive songs. Yes, they are that easy! Remember that listeners relate to feelings and how a song made them feel at a particular time. That is our secret weapon to impress! Take this moment to check out our very own ukulele app that will surely help with your progress. Here are the five easy ukulele songs that will make you look like a pro. 
This song was a massive hit by Plain White T's, it went platinum, and earned them two Grammy nominations. It features only four chords and a steady strumming pattern. In other words, it's a very easy song that is also quite catchy. It lends itself well to ukulele and will stir up some memories of 14 years ago.  
A classic rock anthem known the world over. You can't go wrong with "Sweet Home Alabama" if you want to impress. It features three easy chords and a typical verse-chorus structure. The challenge here will be learning the words in the verses. However, all people care about in this song is the chorus. You could even make up the words in the verses and still impress. As long as you have the chords right and match that with a nice strumming pattern, you can look like a pro if you play this classic. 
This is the ultimate ukulele song. "Somewhere Over the Rainbow" is the song that most people relate to the ukulele thanks to Israel Kamakawiwo'ole's iconic version. This is an easy song, despite the fact that it has seven chords. And if you want to impress an audience with your ukulele playing, you better include "Somewhere Over The Rainbow" in your repertoire. 
You've gotta have a Beatles song in the bunch if you want to look like a pro. "Let It Be" has been a staple of music for decades, and is one of the most popular songs ever. It is also uplifting with a positive message, and easy to play. "Let It Be" is one of the best songs written by two of the greatest songwriters ever: John Lennon and Paul McCartney. Simply said, a fantastic song that is also easy to play in the uke. 
Another massive hit, but one that will appeal to your younger fans. "Love Yourself" was written by Justin Bieber, Ed Sheeran and Benny Blanco. And it seems like two of them came up with one chord each and one of them came up with the other two chords. For those of you that are good at reading, that means that the song only has four chords. On top of that, "Love Yourself" features a simple strumming pattern and the chords just repeat in the same order. A great song, and yet another example of how something so simple can be so good. 
There are so many more than five easy ukulele songs that will make you look like a pro. However, five is a great way to start. Once you know these, you can go further with some challenging uke songs. And if you're looking for a challenge, you can try some alternate tuning ukulele songs. Feel free to leave us a message with your favorite ukulele song. 
Get our free Alternate Tunings Guide!