Five Interesting Facts About Bob Dylan
by Rodrigo Sanchez, Jul 30, 2020 . 4 min read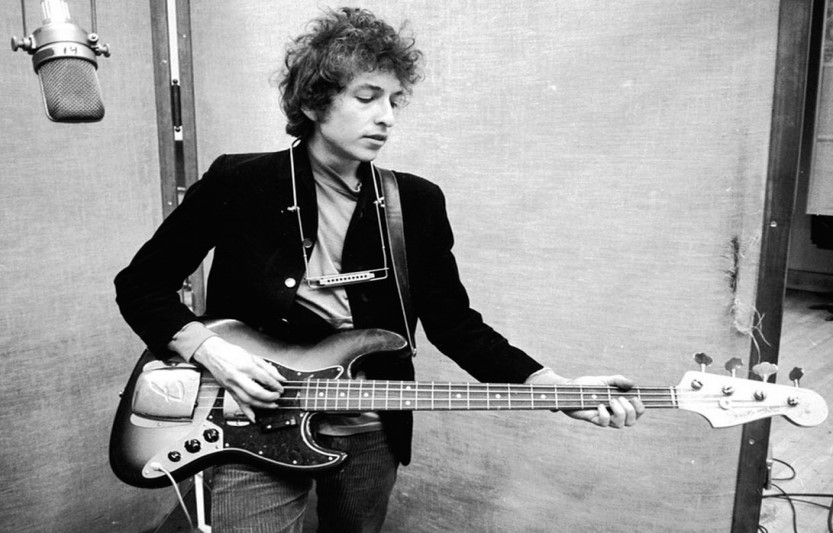 Bob Dylan has been a staple of music and culture for over 50 years. He's considered by many one of the greatest songwriters to ever live.
He is arguably the greatest lyricist in all of western music. Bob Dylan became known during the civil unrest of the sixties. Songs like "The Times Are a-Changin'" and "Blowing in the Wind" are anthems of the Civil Rights Movement. He's heralded as one of the purest musical artists ever and has repeatedly shown no interest in the traps of fame, ratings, sales numbers, etc. It's fair to say that he has snubbed the record industry while selling millions of records over his long career. If there was ever an award for most interesting man ever, Bob Dylan would probably win it. And then he would almost certainly not show up at the ceremony. Here are five interesting facts about Bob Dylan.
Bob Dylan is a terrible singer
This is not a secret by any means. Bob Dylan's lack of ability as a singer has been discussed for years. It may seem like a contradiction that one of the best-known artists of the past five decades may also be one of the worst singers ever. How could that possibly be true? Perhaps the public can forgive a bad singer if his lyrics are head and shoulders above every other songwriter ever. Is he that good of a lyricist? The short answer, yes. The longer answer: his lyrics earned him a Nobel Prize in Literature. You read that right.
His original name was not Bob Dylan
The name Robert Allen Zimmerman probably does not tell you much (unless you are a die-hard fan). Born in 1941, Robert A Zimmerman did not change his name until 1962. Legend has it that he changed it in honor of poet Dylan Thomas. Another version states that the name change was inspired by American Football player Bobby Dan Dillon. In true fashion, Bob Dylan has not bothered to clarify the motivation behind his name change.
He won a Nobel Prize for Literature
How many musical artists do you know with a Nobel Prize for Literature? The only possible answer is Bob Dylan. Even though we mentioned this before, it deserves its own category on this list. It is truly outstanding. And of course, some were not happy with this decision. That put Dylan in the same category as literary geniuses such as Doris Lessing, Gabriel García Márquez, Thomas Mann, and Ernest Hemingway. Not a small feat.
He walked out on The Ed Sullivan Show
The Ed Sullivan Show was a staple of television during decades. It is the show that broke The Beatles in the United States. Being invited to such a high-rated show and not performing is something unheard of. But not for Bob Dylan. He was slated to perform the politically charged song "John Birch Paranoid Blues" at the Ed Sullivan Show. On the day of the performance, CBS asked him to play something else, just to keep it safe. Bob Dylan packed his guitar and left. News of this event spread fast. Dylan showed the world that sticking to your principles mattered. What a concept. 
He was part of supergroup The Traveling Wilburys
In April 1988 a superstar studded group was formed: The Traveling Wilburys. It consisted of Bob Dylan, George Harrison, Roy Orbison, Tom Petty, and Jeff Lynne. The band won the Grammy for Best Rock Performance by a Duo or Group in 1990. It also injected momentum into the careers of Bob Dylan and Tom Petty. Despite the interest of the public, it was a short-lived project. The Traveling Wilburys' last release was in February of 1991.
It's hard to think of other artists with more accolades than Bob Dylan. His career has been truly remarkable. He has released over 35 albums of original material and has toured relentlessly for five decades. His influence and impact cannot be overstated. We are lucky to have access to so much music and information about Dylan and other greats.
Do you know other interesting facts about Bob Dylan? Share them with us in the comments!
Get our free Alternate Tunings Guide!