4 Famous Bassists That Started Playing Late
by Rodrigo Sanchez, Oct 23, 2020 . 3 min read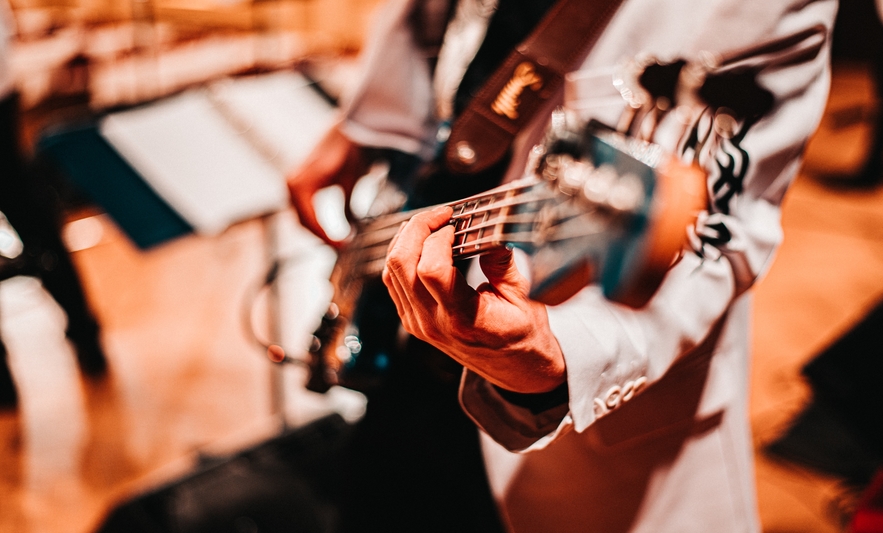 There are plenty of bassists that started late. Many of them played another instrument and then jumped to bass later in life.
Even though it is never too late to start playing, renowned musicians typically start during childhood or in their teenage years. But it is a bit different when it comes to the bass. After all, most kids probably don't ask their parents for a bass for Christmas. Some might even think that bass is just a bigger guitar! In any case, many argue that the bass is the most important instrument in any band. And they are right! Although not as flashy, the bass holds everything down. Here are four famous bassists that started playing late. 
Noel Redding
Noel Redding was the bassist of the most important power trio of all time: The Jimi Hendrix Experience. Hendrix arrived in London in 1966 and needed to put a band together to perform. Noel Redding was a guitar player until that point. And so he picked up the bass at age 21 to join Hendrix's band. That was right before Hendrix exploded in the scene. And Redding made the right choice, thus becoming part of history. Hell, most would take any instrument in order to join Hendrix's band. I would have learned to play the bagpipe if necessary. No joke. 
Scott LaFaro
One of the greatest jazz bassists ever. Scott LaFaro was a pivotal piece in the Bill Evans Trio. Along with drummer Paul Motian, they recorded Sunday Night at the Village Vanguard, regarded as one of the greatest jazz albums ever. LaFaro also played with legends such as Benny Goodman, Chet Baker, Stan Kenton, Ornette Coleman, and Cal Tjader. Scott LaFaro played piano, bass clarinet, and tenor saxophone before he ever picked up a bass at age 18.  
Paul Sinomon
Paul Sinomon is the bassist for the iconic punk band The Clash. His story is quite amusing. In true punk fashion, he didn't know how to play bass when he joined The Clash. Legend has it that Sinomon learned bass on the spot during the recording of their first album. He was 21 years old at that time. He was studying to become a visual artist. Instead, he learned to play bass fast and became a founding member of one of the greatest punk bands ever. 
Chuck Rainey 
Chuck Rainey is one of the most recorded bassists ever. He had a long and prolific career as a session musician. He toured and recorded with many of the biggest names in music. These include Louis Armstrong, Aretha Franklin, Etta James, Quincy Jones, Steely Dan, Joe Cocker, James Brown, The Crusaders. And that is just a very small list. He played viola, trumpet, and guitar before he picked up the bass right before he turned 30. Talk about it never being too late to start. 
It is common to start out learning music in one instrument and then switch to another. It is also common to play several instruments before dedicating yourself to just one. There are plenty of instrumentalists that settled on their final instrument later in life. Bassists that started playing late are not alone in this. There are also many guitar players that also followed this path. In conclusion, it is never too late to start playing or to switch instruments. After all, the principles of music apply to all instruments. And concepts like rhythm, time, intonation, and good taste are universal to all instrumentalists. Did you also start playing your instrument late? Feel free to leave us a comment. 
Get our free Alternate Tunings Guide!