4 Interesting Facts About Sting
by Rodrigo Sanchez, Oct 22, 2021 . 4 min read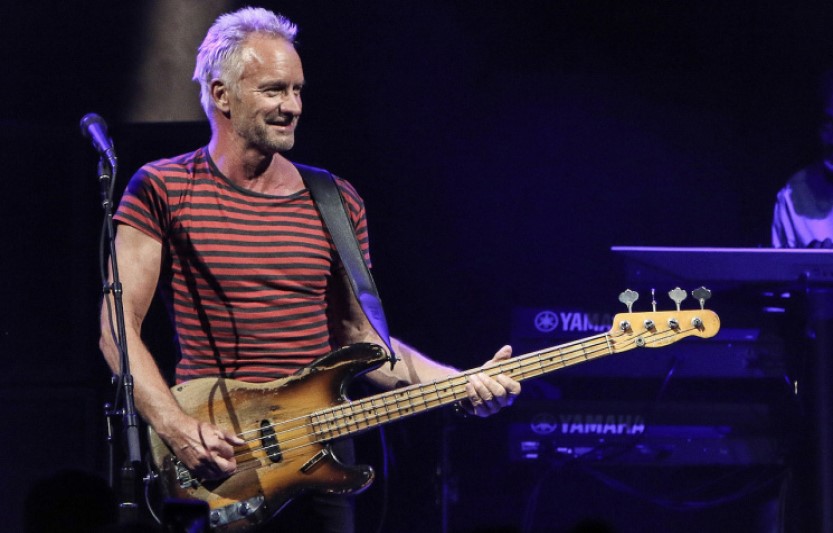 These four interesting facts about sting give us some insight into the life of this celebrated musician.
Born in a lower-middle-class family in the north of England, Sting has become one of the most famous and rich rock stars in history. He was the singer and main songwriter of The Police and then went on to have a widely successful solo career. Despite the fact that it is incredibly hard to have a fruitful long career as a rock star, Sting has managed to stay relevant for over four decades. He still plays for large crowds in the best theaters and arenas around the world, often with sold-out shows. Without further ado, here are four interesting facts about Sting.
He was a schoolteacher
Sting worked as a schoolteacher for two years. This after having other shorter-term jobs such as tax officer, bus conductor, and construction worker. However, it was his teaching that would inform much of his legend and even make its way into his songs. For instance, the classic Police song "Don't Stand So Close To Me" relates the story of a student's infatuation with her young male teacher. 
Sting finally left his teaching position after finally taking the plunge to pursue music full time, moving to London with his then-wife and their first child. 
He collected unemployment insurance  
Once in London with his wife and baby, things got a bit harder for Sting. He did not have a full-time income and depended mostly on sporadic and badly paid gigs. For a while, he collected unemployment insurance to be able to pay the basic needs of his family. Additionally, he and his family lived with friends until finally being able to afford rent on their own apartment. You can read all of this saga, including all the frustration and despair a musician can experience in Sting's autobiography Broken Music. 
The Police started out as a complete mess
Sting joined The Police shortly after arriving in London. However, the band was a disaster. They were attempting to be a punk band and played in nasty dive bars for little to no pay. Additionally, the trio originally had guitarist Henri Padovani. The problem was that Henri could barely play guitar, making it nearly impossible for the group to sound good. Drummer and Police founder Stewart Copeland wanted Henri because he had the right "look". 
However, frustration grew and Henri was finally replaced by Andy Summers, cementing the trio's iconic lineup. It was then that things started to look up for one of the best-selling rock bands of all time. 
Sting broke up the police at the height of their popularity
It is incredibly hard to have a lot of success in the music industry. The Police became a phenomenon in the early '80s and are still regarded as one of the greatest bands ever. However, after seven years Sting had enough and decided to call it quits. It was essentially a gamble, as having a successful career after leaving a super successful band is akin to commercial suicide. 
Despite the low odds, history would prove Sting right. He has gone on to have an unusually long, creative, and highly lucrative solo career. How lucrative? Nearing half a billion dollars by now. 
If anything, these four interesting facts about Sting show that sometimes it's good to follow your intuition. He gave up a safe job with benefits, to move to London with his wife and kid, struggling for a while until finally having success. Naturally, he is one in a million, so maybe don't quit your job just now. Then again, only you have the answer to that. 
Get our free Alternate Tunings Guide!