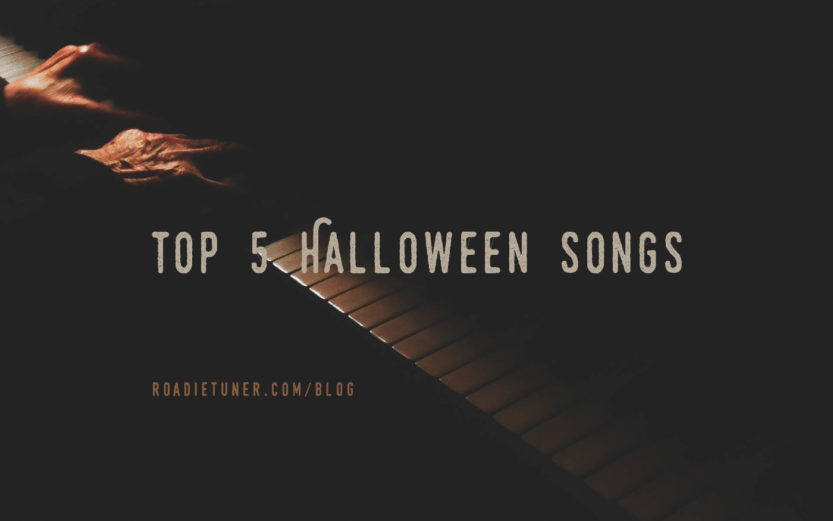 We didn't know what to write about for Halloween. So we thought we'd share some spooky songs to get you in the mood.
Here are our top 5 spooky songs: 
Jonathan Davis's unique vocals add an extra layer of ghostly-like feeling to the song. Wait until you reach 2:38′, and you'll know what we mean.
This one is a no-brainer. The awesome Iron Maiden classic is perfect for your Halloween playlist. The Guitar and Bass intro, the riff, the vocals, legendary stuff.
3- The 7th Guest – Soundtrack
Those of you who grew up playing this game will definitely relate. Seriously, how cool was it? But we're here to talk about the music. So, this soundtrack will cover half an hour of your Halloween party, and it will do so splendidly. The mix between piano-chilling and blues-thrilling tunes is sure to get everyone in the mood. 
4- Ghostbusters – Armcannon
Here's Armcannon's upbeat cover of the Ghostbusters theme.
If there's something strange in your neighborhood…
Who you gonna call? Ghostbusters!
5- This Is Halloween – Marilyn Manson
We had to put in Marilyn Manson's version of Tim Burton's Nightmare Before Christmas soundtrack. Guaranteed Halloween vibes. 
What spooky songs deserve to be on this Halloween list? Let us know in the comments and we'll add them.