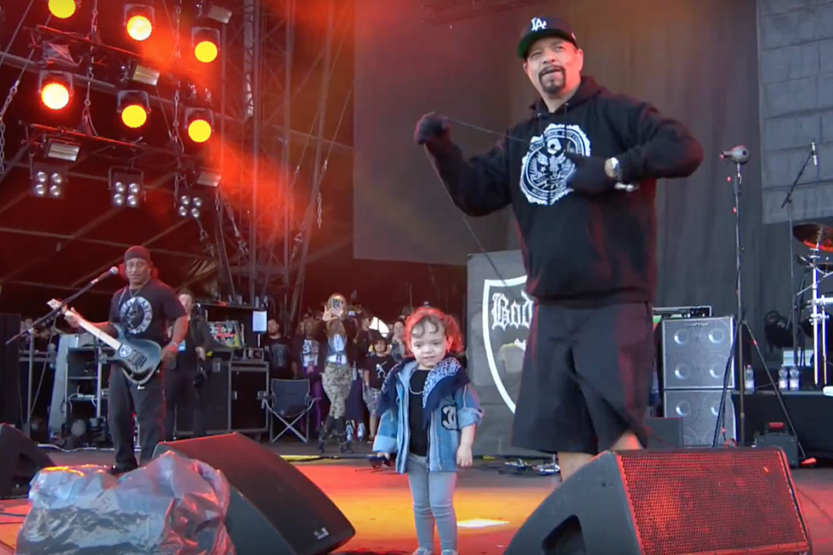 Ice-T is a legend. Not only can he claim to be the Godfather of Gangsta Rap, but he's also very convincing as a TV cop. Perhaps not so much when he slaps his co-actors, but then again he is the Godfather of Gangsta Rap. The reason I mention Ice-T is that he's still rocking out with his band Body Count at the ripe age of 60 — and he's bringing his two-year old daughter along.
We can debate whether or not "Talk Sh*t, Get Shot" is age-appropriate for a toddler, but you get my point. It's possible to be a rockstar daddy.
The challenges of touring as a parent
Being a musician is challenging. Being a parent is also challenging. Combine the two, and you've got your work cut out for you. The challenge is particularly difficult if you're not making bank from a billion Spotify streams, corporate sponsorships, and sold-out arenas across the globe.
Maybe the reality looks more like tutoring kids, session work, function gigs, and the odd self-financed tour. But while money is one part of the equation, time is another. Having children is not only a costly affair, but you also need to be there for them.
It comes down to two choices: leave your kids at home, or take them with you.
Leave your kids at home
The rockstar life isn't always child-friendly. It involves long hours, lots of travelling, and working in a hectic environment.
Leaving your kids at home is often the best option, but it does require a strong relationship with your partner. Your work schedules will have to match, and you'll most likely have to compromise on things like date nights and holidays.
If you're a single parent, then you might not have this option at all. Friends and family may be able to help you, but otherwise you might have to seriously consider the next option.
Take your kids with you
It might sound like a crazy idea, but it has been done by quite a few musicians. Noisey looked into this phenomenon extensively and interviewed several musicians who've pulled it off.
A recurring theme was the need for a strong routine while on the road. At home, the child will be used to eating and sleeping at regular hours. Life on the road should resemble that daily routine as much as possible.
Another challenge is when both you and your partner are touring musicians — or even in the same band. The only real solution here seems to be employing a nanny to help out. That also incurs an extra expense that you'll have to account for.
It's difficult, but doable
If you're not sure how to tackle touring and parenthood, just think of Ice-T. The Godfather of Gangsta Rap had his first child in 1976. That means he's been doing this for over three decades. He even found time to star in a reality-show about family life. Make him your spirit animal. Just don't slap anyone.
Are you a parent and a musician? Leave a comment below and share your experiences!