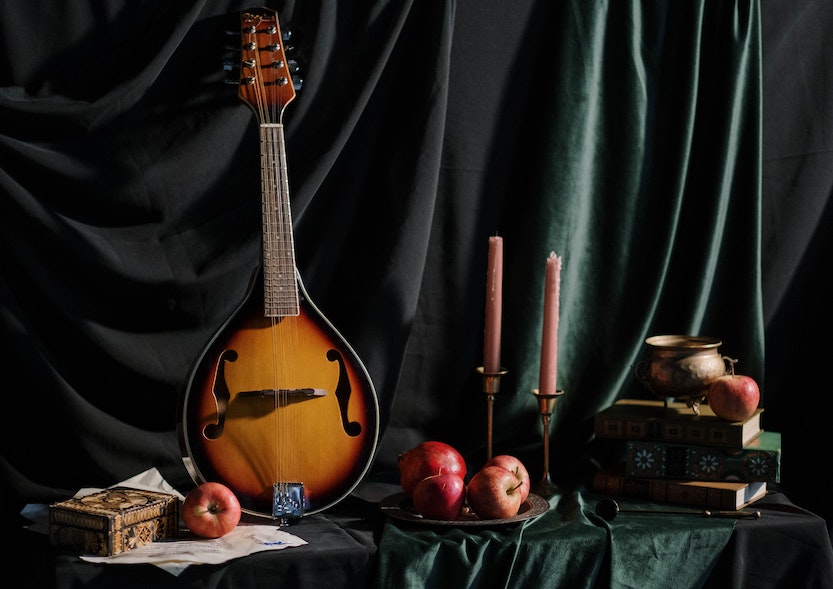 Having the right mandolin accessories can make a big difference. After all, playing the mandolin can be a truly rewarding experience
and you want to keep it that way. To enhance your mandolin playing and take it to the next level, having the best accessories is crucial. Today, we'll explore the five best mandolin accessories that can help you improve your sound and overall musical experience.
Mandolin Tuner
Having your instrument in tune is paramount to sounding good. A badly tuned mandolin can ruin your practice and efforts on a whim. A good tuner will ensure that your mandolin stays in tune, and will also be convenient and easy to use.
There is no better choice on the market the the Roadie 3 Tuner. This tuner features an internal motor and sensor that tunes your instrument quickly and accurately. It comes with over 150 tunings to choose from as well as a built-in vibrating metronome and a powerful winding feature for restringing and tuning in one single step.
Mandolin Strings
The foundation of any great mandolin sound begins with the strings. High-quality strings can make a significant difference in the tone and playability of your instrument. There are various types of mandolin strings available, including steel, phosphor bronze, and nickel, each with its own unique characteristics. Choosing the right set of strings depends on your playing style and personal preference.
A great choice is the D'Addario EJ74 Phosphor Bronze Mandolin String set. These strings are renowned for their warm, balanced tone and excellent projection. They are favored by many mandolin players for their durability and consistent performance.
Another great option is the Martin M400 Bronze Wound Mandolin Strings. Known for their bright and vibrant tone, Martin mandolin strings are a popular choice for those seeking a crisp sound. They offer clarity and sustain that's perfect for bluegrass and folk styles.
Mandolin capo
A capo allows you to easily and conveniently change the key of your song. This is done without having to change your chord positions or rearrange the shapes.
The Shubb Capo for Banjo and Mandolin is a great option. This capo is sturdy, well built, and will easily fit on your mandolin's neck.
Mandolin Strap
Playing the mandolin while standing or performing on stage often requires a strap to keep your instrument secure and comfortable. A good mandolin strap can alleviate strain on your neck and shoulders and help you concentrate on your music.
For instance, the Levy's Leathers M19-BLK Mandolin Strap is a good option. It is made from high-quality leather, this strap not only provides comfort but also adds a touch of style to your mandolin. Its adjustable length ensures a personalized fit for any player.
Another good option is the Neotech Mandolin Strap. Neotech's straps are known for their comfort and flexibility. They use memory foam padding to distribute weight evenly, reducing fatigue during long playing sessions.
Mandolin Case
Protecting your mandolin is crucial, especially if you're a gigging musician or frequently transport your instrument. A well-designed mandolin case or gig bag can safeguard your instrument from damage, moisture, and temperature fluctuations.
For instance, the Gator Cases Lightweight Polyfoam Mandolin Case is a good choice. This lightweight case offers excellent protection without the bulk. Its polyfoam construction absorbs shocks, while the plush interior cradles your mandolin safely.
The mandolin accessories above will ensure that you have the right tools for your journey. With these, you can elevate your sound, improve your comfort, and ensure your instrument's longevity. Until next time!