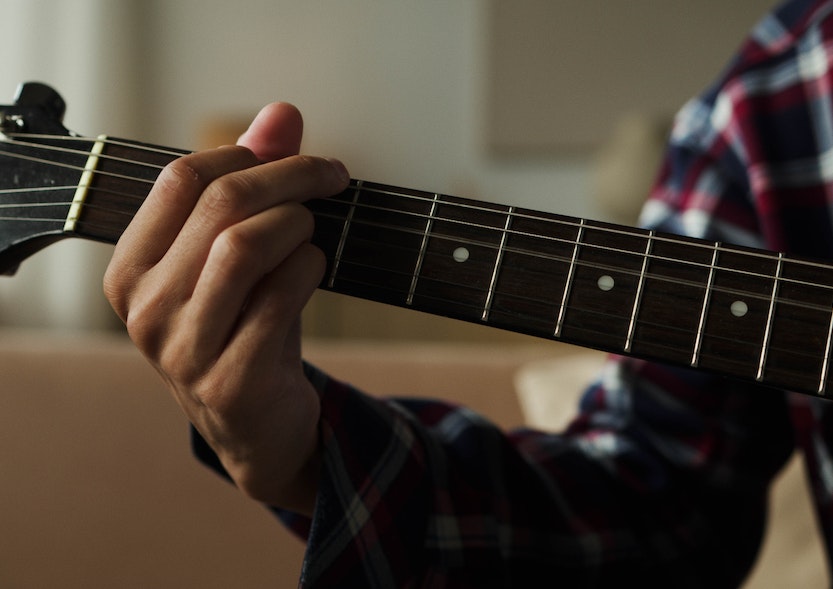 The best acoustic guitar strings will make your guitar sound good. Practicing aside, having good strings is a vital aspect of getting a good sound on your guitar.
Unboxing and playing a brand-new guitar is a sensation unlike any other, especially for a beginner. However, a common mistake made by new players is to put off changing their strings. However, changing strings is not only necessary when they are broken. Corroded strings quickly develop from dirty strings, which can ruin the appearance and tone of your guitar. The best acoustic guitar strings for beginners provide a harmony of tone, comfort, reliability, and toughness. Although learning to play the guitar might be a demanding endeavor, the appropriate strings can make a significant difference in your playing. Make sure you have a good tuner in order to properly tune your strings at all times. Without further ado, here are the best acoustic guitar strings in 2023.
These strings have a natural feel to them thanks to the Nanoweb coating. They feel amazing throughout the entire fretboard and last long. The extremely thin covering prevented the phosphor bronze strings from quickly deadening, despite the fact that they typically offer remarkable brightness. This set is round wound and gauged at 011, .015p, .022w,
.032, .042, and 052.
The fine frequency response that these strings offer was well highlighted when we played open chords. In short, a fantastic set of acoustic guitar strings.
This set of strings was constructed from an alloy of 80% copper and 20% zinc. This is wrapped around a steel core wire that was tin-plated, for greater tone. These design elements provide a clear tone while still being incredibly cozy, especially for an uncoated string. These strings' gauges, .011, .015p, .022w, .030, .042, and .052 provided us with a good blend of tone and playability. These strings were not only genuinely inexpensive, but they also responded wonderfully to the dynamics of our playing.
This set comes with steel hexagonal core strings that are wrapped with phosphor bronze wire. This type of design and construction provides a warm tone and a wider harmonic range.
The XS Phosphor Bronze acoustic strings feature an incredibly thin film covering. This helps against perspiration and grit while retaining a crisp sound as time goes on.
This set of D'Addario strings provides a rich bass, a clear mid, and piercing highs. This is true for all styles, especially when plucked with a medium pick.
This set of Martin strings sounds great in a variety of genres and performing styles. Everything from open chords to some fundamental minor pentatonic scales has a nice response thanks to this set. These strings provided us with smooth projection, a consistent tone and feel throughout, and a fantastic feel.
These strings also come with Martin's SP Lifespan treatment. This design feature repels dirt and oil to extend the string's lifespan and keep it brighter for longer.
These strings provide strong tonal projection. This translates into a more lively sound and feel from your acoustic guitar. They gauged these strings at .012, .016p, .024, .032, .042, and .054 providing a perfect combination of tone and playability.
These Round Wound strings were made of Round ACT steel and wrapped in phosphor bronze. This gives the strings a nice feel as well as a snappy response that helps the sound projection.
Thanks to DR Strings' Accurate Core Technology (ACT) this set will likely last you for a good while with fresh sound and feel.
This set of strings comes in a phosphor bronze packaging. This design provides good clarity and a mellow bottom, ideal for performers who want to utilize the acoustic guitar in more conventional ways. They are therefore a fantastic option for songwriters and musicians who just enjoy playing chords on songs.
These Gibson strings excel in a variety of genres, including folk, classic blues, indie and acoustic rock. They provide a soothing tone and excellent all-around warmth.
GHS Vintage Bronze strings are beloved for their vintage-inspired sound and playability. Crafted from a special alloy, these strings provide a warm and mellow tone that resonates with nostalgia. The slightly lower tension and smooth feel make them comfortable for extended playing sessions.
This set of acoustic guitar strings provides a unique tonal spectrum. With rich lows, pronounced mids, and shimmering highs, your acoustic guitar will sound louder with these strings. This distinctive tonal profile makes them ideal for players seeking a sound that stands out. If you're drawn to folk, blues, or classic rock, these strings might be your ideal match.
John Pearse's 600L Phosphor Bronze strings are a hidden gem among acoustic guitarists. Handcrafted with care, these strings boast a warm and balanced tone. The phosphor bronze composition contributes to their rich timbre, making them suitable for fingerstyle players and strummers alike.
The phosphor bronze composition contributes to their distinctive tone and long-lasting quality. Whether you're performing live or recording in the studio, this set will deliver a balanced and dynamic sound. If you're searching for strings with a distinct character and timeless sound, the 600Ls are worth exploring.
The best acoustic guitar strings can have a clear impact on your sound. They can also provide a better playing experience as well as a longer lifespan. When it comes to crafting the perfect acoustic melody or delivering soul-stirring chords, guitarists know that the choice of strings is paramount. The type of strings you use can significantly influence your tone, playability, and overall musical venture. Take the time to try out some of these strings. Because these are relatively affordable items, you can test them all at different times. This is the best way for you to develop your own criteria and see what you like best. Chances are you will prefer one set over the other. In this article, we have provided you with the best choices in the market today. Have fun!