Seven Christmas Songs To Play On The Ukulele
by Rodrigo Sanchez, Dec 7, 2020 . 4 min read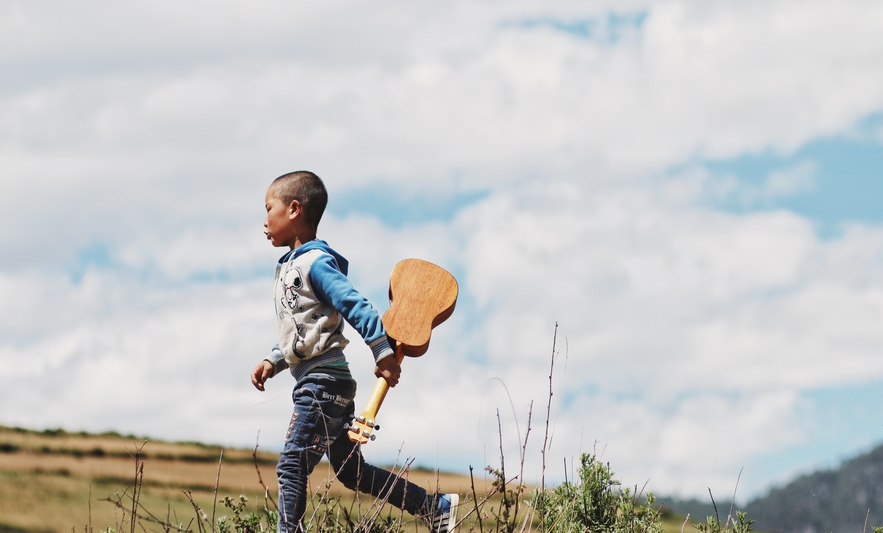 Today we've got seven Christmas songs to play on the ukulele. They are all simple, with most of them being very easy to learn.
In other words, you can learn all of these by Christmas if you apply yourself. Use our very own app Ukulele by Roadie available on IOS & Android; to speed the learning process. These songs are well known and in some cases have made the careers of the artists and composers behind them. Here are seven Christmas songs to play on the ukulele. 
A modern classic! This song by the british pop duo Wham! has become a staple at Christmas celebrations around the world. "Last Christmas" was made immortal on the unique voice of superstar George Michael. It features an island strum and is sure to please your audience. 
Mariah Carey really hit it out of the park with this song. "All I Want for Christmas is You" is a favorite in many Christmas gatherings. It has that special appeal that a modern pop song has, and it's also easy to play. Learn this one to impress everybody from grandma to your teenager cousins. Ok, maybe the kids won't be impressed, but grandma definitely will!
Add a bit of that Latin flavor to your Christmas party with "Feliz Navidad". This one features lyrics in Spanish and English. But don't worry, they are very easy to sing and also incredibly catchy. "Feliz Navidad" is an easy song and features three basic ukulele chords. A fan favorite for sure.
No Christmas celebration can be complete without some "Jingle Bells". Luckily for your, this Christmas classic only features four basic uke chords. Easy to learn, easy to play, easy to please your family and friends. And with "Jingle Bells" you'll surely have your entire family singing along. Merry Christmas!
This classic Christmas song will work wonders after everybody has eaten and is full. "Silent Night" features only three chords and is quite easy to play. It is a beloved Christmas hymn the world over with a beautiful melody. You can't go wrong with "Silent Night".
A classic modern Christmas song with a distant jazz feel. Hope I didn't scare you with the word "jazz". "Have Yourself a Merry Little Christmas" uses a couple of chords that are commonly found in jazz. Even though it is not a difficult song, it features a structure and chords that can serve as your next challenge. A beautiful Christmas song for sure. 
Irving Berlin, one of the greatest songwriters in history, wrote "White Christmas". It quickly became a staple of Christmas around the world. It is also the best-selling single in history. And I don't mean just for Christmas songs. "White Christmas" has sold more than any other song in history. Yes, Adele and Ed Sheeran are also on that list, but at a lower position. This bit of information will also serve as a nice introduction before you play "White Christmas" at the party. 
Playing the ukulele can be so much fun. And if you really want to make it interesting, learn the songs above so you can play them for your family at Christmas. They will sure love it and ask for more. Luckily, there are many well known and easy ukulele songs. If you are more advanced on the instrument, you can also spice it up a bit by learning some alternate tuning ukulele songs. In any case, this Christmas will be a great opportunity to share your music with loved ones. Feel free to comment which new ukulele songs you'd like to learn.
Get our free Alternate Tunings Guide!