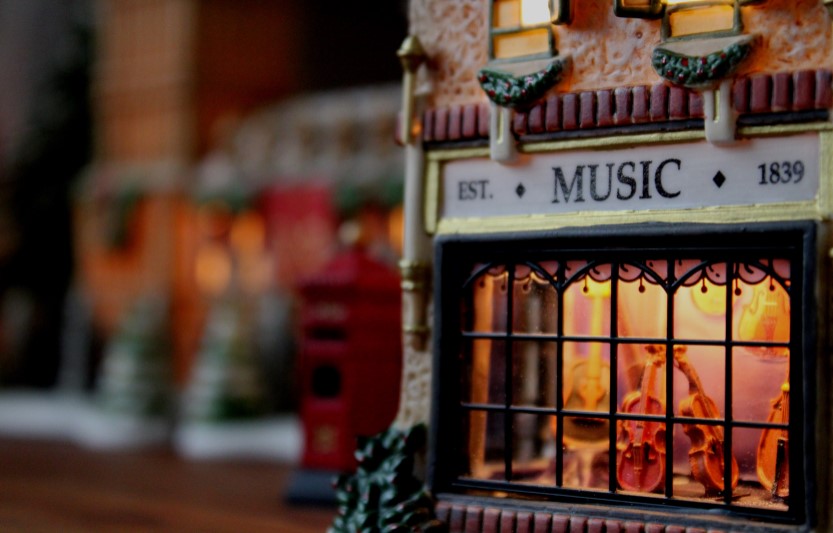 Still working on those Christmas music compilations? We'll make it easier for you.
Yes! Music makes the world go round. Even more so for such challenging times like these. But, there is still reason to be thankful and celebrate Christmas. Here are ten music compilations to play in the background on Christmas day that aren't totally cheesy.
If you want to add class and assure that everyone loves your fine taste in music, fire up this Christmas compilation. It's got the best of the best. A who's who of legendary singers with those Christmas classics that we have grown to love. A solid compilation for any moment of your Christmas celebration.
Canadian crooner Michael Bublé has established himself as a modern day Frank Sinatra. And his big band swings hard while Bublé sounds as good as ever in this compilation. It's packed with well known songs arranged and performed beautifully. It even features duos with superstars like Shania Twain and Thalia. 
Add a bit of freshness and youth to your Christmas party with this Christmas songs compilation. It features three of the best known singers in the world. The repertoire is varied and packed with modern production and arranging, just like the music these superstars are known for. 
It doesn't get any better than listening to the London Symphony Orchestra. This Christmas compilation features classics such as "Jingle Bells", "We Wish You A Merry Christmas", "God Rest Ye, Merry Gentlemen" and many others. And of course, performed by one of the greatest orchestras in the world. Merry Christmas indeed!
Wanna really spice up your holiday? Then this Christmas compilation is for you. Groovy Reggae with a touch of nostalgia covering Christmas favorites. You can do some dancing and even try some of those risque dance steps in front of your in-laws. 
Add some distortion to your Christmas with this compilation. Well played Christmas classics with killer guitars, banging drums and a lot of "yeah". If you feel the party is getting a little dull, pop this Christmas compilation loud through your speakers and watch everybody get up!
This one is really spicy. Dancing Salsa during your Christmas get-together? Why not?! This Christmas compilation features some of the songs in the end-of-year repertoire, but with a hot twist. Don't let the cold outside bother you. Play this one loud and start burning all those empty calories with some serious dancing. 
Add the best that Christmas tradition has to offer with this beautiful compilation. The Vienna Boys' Choir has been an institution for years. If you don't why, listen to this Christmas compilation to find out. Angelic voices with gorgeous arrangements of the best known Christmas classics. 
Susan Boyle, Michael Ball, Libera, and many more participated in this live concert produced by the BBC. It features a massive choir as well as orchestra, but the main attraction is hearing the attendees sing at the top of their lungs. Christmas' spirit at its best, recorded live in the legendary London Royal Albert Hall. 
A stunning performance of Handel's Messiah. This world-renowned oratorio is associated with Christmas given its scriptural text compiled by Charles Jennens from the King James Bible. A beautiful and complex work of art, performed at the highest level by a compilation of virtuosos. 
This list of ten music compilations to play in the background on Christmas day features something for all tastes. Enjoy your Christmas with this incredible collection of music and don't forget to take it easy on the alcohol. Merry Christmas!