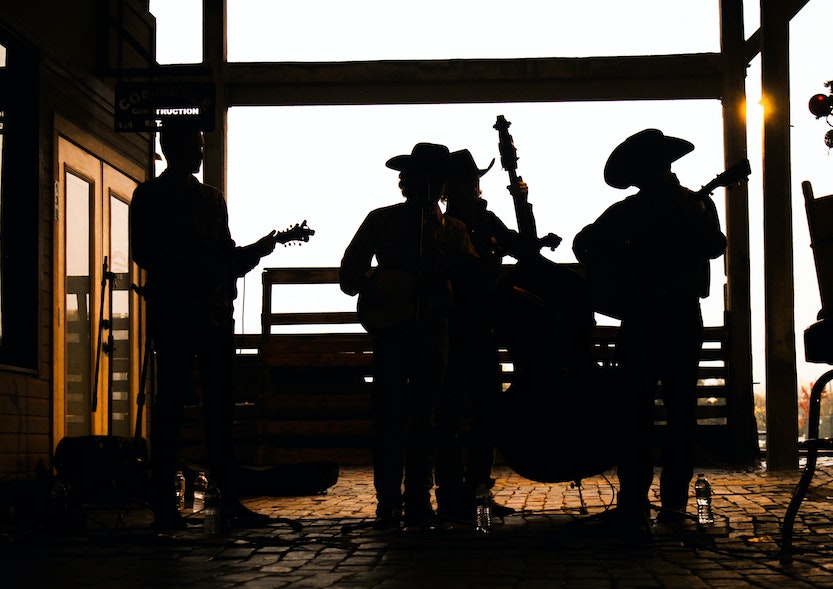 The best country songs to learn on guitar will give you hours of fun. They will also provide you with a good challenge and an augmenting repertoire.
Country music offers a treasure trove of songs that are not only enjoyable to listen to but also fantastic for learning and playing on the guitar.
We would also like you to check out Roadie Coach. This is a fantastic tool that can speed up your learning process. Coach features several songs and listens to you play them while offering feedback to help you improve. Without further ado, here are the best country songs to learn on guitar.
"Wagon Wheel" has become a modern-day folk anthem, embraced by both country and non-country audiences alike. The song's simple chord progression (G, D, Em, C) makes it an excellent choice for beginners. The alternating strumming pattern adds a bit of a challenge while maintaining a laid-back feel.
A classic from the legendary Johnny Cash, "Folsom Prison Blues" is instantly recognizable with its signature "I hear the train a-comin'" opening. The song revolves around three basic chords (E, A, and B7), making it an ideal choice for those new to guitar. It's a great introduction to the boom-chicka rhythm pattern commonly found in country music.
This Garth Brooks hit is a favorite at gatherings and parties. Its main chords (D, A, G) are relatively easy to master, and the song's memorable chorus and sing-along quality make it a crowd-pleaser. This is one of Country music's biggest songs, and one that will surely be fun to play.
This is one of Country's most famous songs from the 80's. With its infectious rhythm and catchy chorus, "Achy Breaky Heart" is a fun and relatively simple song to learn. The chords (A, E, D) are commonly used in many other songs, making this an excellent entry point for beginners.
"Jolene" showcases Dolly Parton's lyrical prowess and emotive vocals. The song's chords (Am, C, G) are accessible to beginners, and learning the delicate fingerpicking pattern adds depth to your guitar skills. This song is one of the most famous by a true legend with a long and prolific career.
These best country songs to learn on guitar will help you on your journey to becoming a better musician. Remember, the key to successfully learning and playing these country songs on the guitar is to start slow, focus on accuracy, and gradually increase your speed and proficiency. As you progress, you can experiment with variations, embellishments, and your personal playing style to make these songs truly your own. Whether you're strumming around a campfire or performing on a stage, these country classics are sure to captivate audiences and keep the spirit of country music alive through your guitar playing. What are your favorite country songs? Feel free to share them with us in the comment section below.
.