The Best Rock Song Releases of 2019
by Frederik Nielsen, Jan 20, 2020 . 5 min read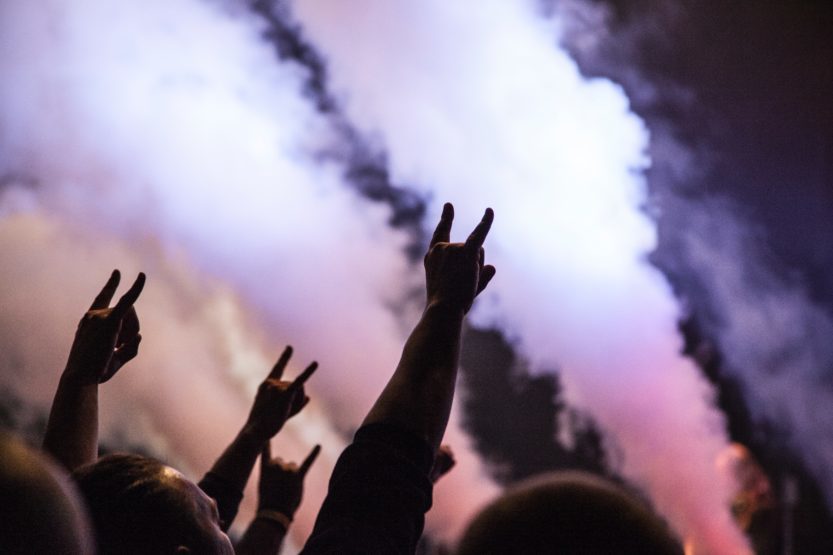 Last year was amazing for rock music of all genres. It was never going to be easy to pick the best rock song releases of 2019, so let's start with a disclaimer.
This list won't please everyone!
But we've tried to put together a healthy mix of indie, pop, metal, and alt-rock for you guys. We hope you enjoy the singles, videos, and get hyped for the new year!
Let's start out with some electro-rock by PVRIS. The band's single "Hallucinations" combines four-on-the-floor drums and pumping riffs with ethereal harps and silky vocals.
Fontaines D.C. blends intense drum'n'bass rhythms with an old school rock feel and shouty vocals in their single "Boys in the Better Land."
Vampire Weekend took a six-year-long weekend since their last effort in 2013. Last year they dropped "Harmony Hall," which is a smooth piano-fuelled indie-rock track.
Although Lil' Peep didn't make it to his 22nd birthday, he managed to show-case his genre-bending proclivities before he left. This alt-rap track is a testament to that.
"Watch this…" is what Corey Taylor screams at you in this new banger from Slipknot. And the video is worth watching too if you want the see the band bringing their A-game.
If Slipknot wasn't hard enough for you, then "Seamless" by Higher Power will knock your wig off. The band from Leeds brings more heavy riffs to the table.
Tegan and Sarah decided to bring back the electric guitars last year, and their lead single "I'll Be Back Someday" sees a return to their original sound.
Red Bull mixed with any kind of alcohol is rarely a good idea, but Jenny Lewis' new single "Red Bull & Hennessy" has an irresistible and summery feel-good vibe to it.
The frontwoman of Alabama Shakes has hit out with "Stay High" off her debut solo album. It features airy guitars and lyrics that pay tribute to work and love.
Yonaka definitely knows how to marry pop with rock'n'roll, and they couldn't have picked a better title for their lead single off their debut album.
Fans of Bruce Springsteen will love the new single from Sam Fender. Made for the car, "The Borders" is the perfect companion for your road trip through England.
Despite being short a drummer, Sleater-Kinney managed to release their album "The Center Won't Hold." The single "Hurry on Home" doesn't disappoint.
Melina Duterte has graduated from the bedroom to leading a fully-fledged band. Jay Som's new single "Superbike" is reminiscent of shoegaze rock from three decades ago.
Doll Skin isn't pulling any punches with the single "Mark My Words" off their second album "Love Is Dead And We Killed Her," which is an ode to vigilante Lisbeth Salander.
Last year saw Patrick Carney and Dan Auerbach reunite for another The Black Keys project after their respective solo projects. The single "Lo/Hi" brings back their fuzzy rock sound.
What's Your Favorite?
There were tons of great tracks released last year, and these were our take on the best rock song releases of 2019. What were your favorites? Drop us a link in the comments below — sharing is caring!
Get our free Alternate Tunings Guide!