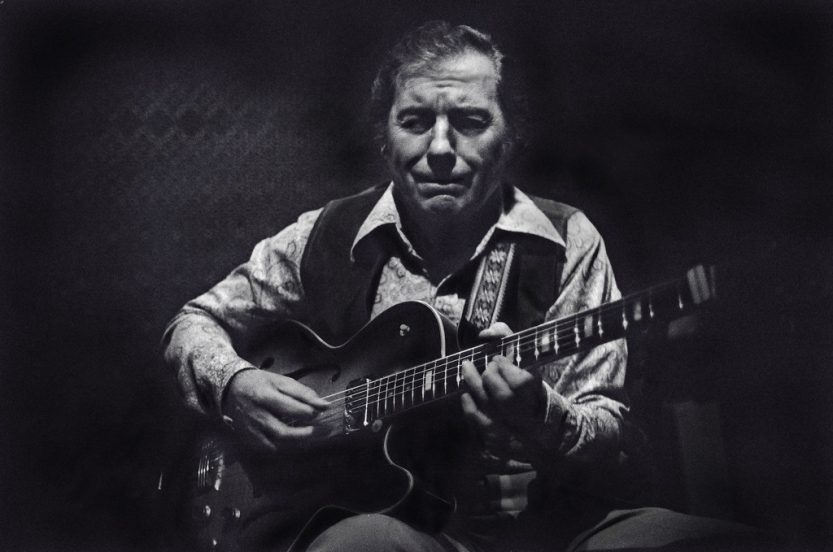 This blog has already covered jazz extensively, and no wonder. Jazz Guitarists are some of the most talented and underrated musicians out there. In this article, I'll be taking a look at some of the best jazz guitarists throughout the 20th century.
1. Wes Montgomery
Wes Montgomery had a different sleeping pattern than his wife. She would go to bed like normal people, and Wes would sit up playing his guitar. He was nice enough to play with his thumb so he didn't wake her up. Coincidentally, this also became his hallmark as a musician, along with his use of octaves.
2. Django Reinhardt
The father of gypsy jazz, Django Reinhardt was one of those annoyingly talented people who already had success in his teens. That only lasted until his guitar hand was burnt in a fire at 18, but he quickly bounced back and learned how to play with two fingers. Oh, and he invented a new way of playing harmonics.
3. Charlie Christian
Before the electric guitar in the 1930s, most guitarists in big bands were just part of the rhythm section. Charlie Christian changed that and can be credited for bringing the guitar to the front of the stage (and thus feeding countless guitarist egos…). Although he died at 25, he is still considered one of the greats.
4. Joe Pass
If Charlie Christian brought guitars to the front in jazz, Joe Pass took it to the next level. His solos are incredible, and he is the perhaps one of the few musicians who can claim to be virtuoso. So much, in fact, that he released four albums called Virtuoso.
5. Jim Hall
Jazz can be tricky at times, especially because the players want to cram so many notes into an impossibly short space of time. Jim Hall could also do that with the best of them, but was more economically minded in his playing. He was the embodiment of "less is more".
6. Grant Green
Funk guitarists are known to play in the pocket as part of the rhythm section, and this was Grant Green's specialty. Except he did so in jazz. To get a feel for Green's brand of funky jazz, check out his albums Idle Moments and Matador.
7. Kenny Burrell
Bringing bop and blues to the jazz scene, Kenny Burrell is heavily influenced by Wes Montgomery, Django Reinhardt, and Charlie Christian. A great example of his boppy bluesy jazz is found in his album Midnight Blue.
8. Pat Metheny
Another early genius on this list is Pat Metheny, who debuted at 21 with his album Bright Size Life. He has netted himself no less than twenty Grammy Awards, and there's a good reason for that. Not only is he a great guitarist, but he is also an excellent composer.
9. Bill Frisell
Moving away from bop, blues, and funk, Bill Frisell mixes in a bit of folk and twang in his jazz compositions. Not only is Frisell a very distinctive persona on the jazz scene, but he is also incredibly prolific. In addition to his collaborative efforts, he has released no less than 36 albums in his own name.
10. Lenny Breau
Not a lot of people know about Lenny Breau, as he didn't really achieve any mainstream success, but he deserves a mention on this list. He could transition from jazz to flamenco in a heartbeat, and his album Guitar Sounds from Lenny Breau is definitely worth a listen.
Do you agree with our top 10 Jazz Guitarists List? Let us know down in the comments who we missed!