The 5 Best Podcasts For Guitarists
by Rodrigo Sanchez, Feb 1, 2021 . 4 min read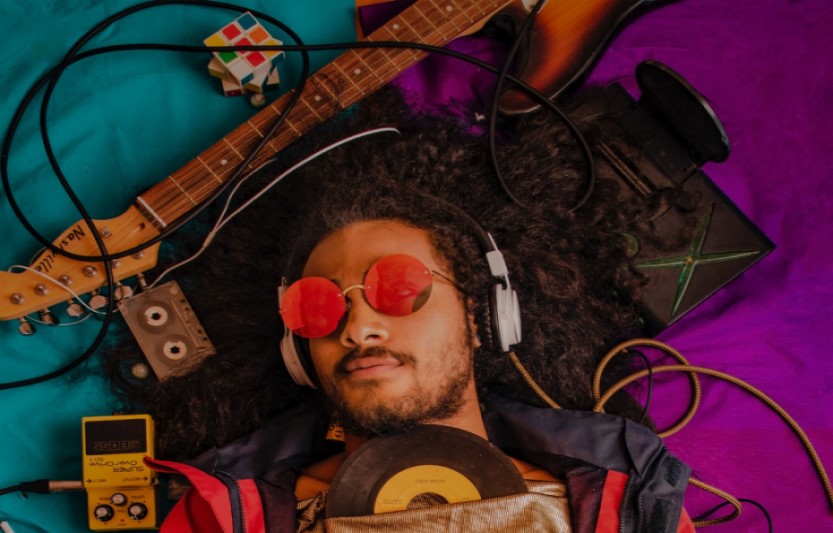 The five best podcasts for guitarists represent an incredible collection of invaluable resources for guitarists of all levels and styles.
We live in unprecedented times in regards to the level of high-quality information available at our fingertips. Of course, much of that information is questionable, which is why you come to places like Roadie Music to get the real deal when it comes to trustworthy sources. The podcasts below feature a plethora of great information, tips, techniques, stories, and more and are all available for free. You will surely learn a lot and be inspired from these. Without further adieu here are the five best podcasts for guitarists.
What an appropriate name for a great guitarist podcast! Chasing Tone has a diverse array of topics for guitar players of all levels. They cover new gear releases, feature interviews with well-known players, talk about the guitar industry from a business standpoint, etc. There is a lot of variety here, showing us how wide the guitar world can be. The episodes are entertaining and very educational, and you're sure to learn tons from Chasing Tone.  
This podcast is done by Guitar Player Magazine editor Jude Gold. Every episode features conversations with some of the best guitar players in the world sharing their experiences, stories and words of wisdom. For instance, the last four episodes featured Bumblefoot, Troy Van Leeuwen, Lee Ritenour and Andy Timmons. In case you are completely new to the world of guitar, those are four of the most respected guitarists in the world. There are tons of wisdom and interesting stories in No Guitar Is Safe, making this podcast a must-listen. 
Guitarists love to know exactly what other guitarists are using, especially those players that we admire. Everything is covered here, from the guitar a certain player uses all the way to the way his pickups are wired. Of course, pedals, amps, who built them, their years, how long they've had them, etc, are topics that are also covered at length. This is a great resource to learn about how the top players today use their gear. Be warned though: you're likely to experience serious GAS when listening to Premier Guitar Rig Rundowns. 
The name of this podcast may turn some of you off. Don't be discouraged! Guitar Music Theory is a podcast that goes far beyond music theory and is a lot more fun than its name suggests. For instance, there's an episode that explains exactly how to play Stevie Ray Vaughan's classic "Cold Shot" riff, going into his tone, timing, technique and more. Of course, there is also a some episodes on theory. Afterall, it is important to learn how to connect scales, how to play nice chords, how progressions work, etc. So tune your guitar well, plug in and delve into Guitar Music Theory hands on. 
This podcast features fun conversations with well known figures in the guitar industry. From famous guitar players to guitar companies executives, The Tone Mob provides deep insight in a relaxed tone and setting. From Journey's photographer all the way to Ibanez artist Yvette Young, The Tone Mob is full of insight for guitar players.
The five best podcasts for guitarists listed above can really help you transform your playing and attitudes towards music and the guitar. Naturally, not much can be achieved without deliberate and constant practice, but that is completely up to you. The podcasts above will help point you in the right direction, not only for techniques, gear choices and music theory but also for inspiration and words of encouragement. You can listen to them while you drive, work out, or even in a dedicated time after practicing for instance. Feel free to leave us a comment with your favorite podcasts for guitarists. 
Get our free Alternate Tunings Guide!