The Six Best Guitar Solos Of 2020
by Rodrigo Sanchez, Dec 18, 2020 . 4 min read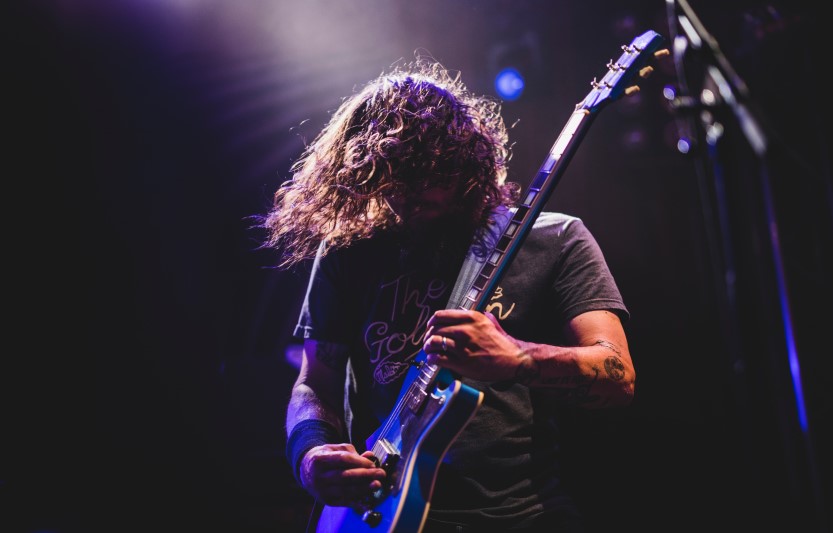 The six best guitar solos of 2020 present a who's who of top guitar players today. Luckily for all of us, it seems like many of the biggest names in guitar used the time in quarantine to produce top notch material.
The solos below are a masterclass in tone, taste, musicality and what years of deliberate practice can accomplish. In addition, these solos are all part of well-crafted songs with great production value. And we would not expect any less from these legends listed here. Here are the six best guitar solos of 2020.  
Orianthi is truly a one-of-a-kind player. Her solo on "Sinners Hymn" is a lesson in taste and power, with a heavy dose of modern blues. She released it later in 2020 to great acclaim. "Synners Hymn" is a great song, and displays Orianthi in full form and force, not only as one of the top guitar players today, but also as a great songwriter and producer. A lesson in taste and technique. 
The virtuoso guitarist had one of the best guitar solos of 2020 on his song "Devil's Hand". In his new single, Kotzen delivers a blistering and tasteful blues-influenced solo. It captures the essence of this beautiful love song and the pain of losing someone you love. A definite must-listen for any guitar enthusiast. 
This one is burning from the get go. In true Joe Satriani fashion, "Nineteen Eighty" gets off to a fiery start and does not ever slow down. Satch's solos in "Nineteen Eighty" (yes, there are more than one in this song) are filled with his highly musical approach. These solos will also serve as a great challenge for basically any guitar player out there. Another great song and solo from one of the best to ever do it. 
Well, it wouldn't be a John Petrucci solo if it wasn't an insane one, would it? The Dream Theater guitar hero does not disappoint in "Temple of Circadia". This song and solos in it are a tour de force for anybody looking for some serious shredding. Beautiful harmonized melodies with explosive solos. And of course, Mr. Petrucci's impeccable tone and performance. 
Guitar hero Steve Sai decided to challenge himself for his 60th birthday and record a three-instrument track doing what he is not known for. You read that right.  Vai played a strat-style guitar, without distortion and exclusively with finger picking. Very unusual for him. I was taken aback. Turns out Steve Vai is extremely good at playing way out of his comfort zone. Who would have thought that practicing 10 hours a day for years would result in a very competent musician? Recorded and filmed from his home studio during quarantine. 
Speaking of endless practice sessions, here's Joe Bonamassa, burning once again. His solo on "Why does it take so long to say goodbye" is a great example of tasteful playing that serves the song. As usual, his tone is impeccable, as is his songwriting and production. This song was released in early 2020 and features one of the greatest solos of the year, showing yet again why Bonamassa has become one of the new guitar heroes. 
This compilation of the six best solos of 2020 is much more than just that. It is a testament to the power of well crafted songs, and good production. Furthermore, its further evidence of the power of deliberate practice over the years. Check them out. I assure you will be inspired to become a better musician. Feel free to share with us your favorite songs of 2020 in the comment section below. 
Get our free Alternate Tunings Guide!