Six Best Metal Versions Of Classic Christmas Songs
by Rodrigo Sanchez, Dec 21, 2020 . 4 min read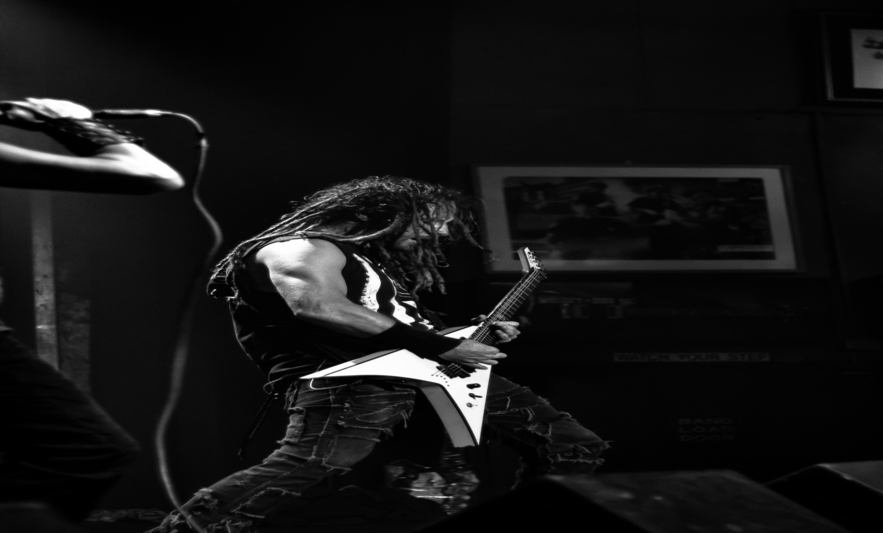 These six best metal versions of classic Christmas songs will surely make an impact at your party.
Play these to give your Christmas reunion an edge like no other. Break these out once everybody has eaten and the alcohol has kicked in. These metal versions can be a breath of fresh air to these well known songs. Your family will notice for sure, and maybe even be amused. Or they might not be so amused. But there's only one way to find out if they're gonna like it, right? WIthout further adieu, here are the six best metal versions of classic Christmas songs.  
"Last Christmas" became a worldwide holiday hit on the smooth voice of George Michael with his band Wham! Well, that smoothness is surely gone in this version of Leo Maracchioli. Although the melody is clearly recognizable and the lyrics remain unchanged, the production and treatment is a bit… different. It even includes a zipper solo. You read that right. Moracchioli plays all instruments in this video that is close to the four million mark. 
When it comes to metal, few have Rob Halford's pedigree. He's nickname is "Metal God". He is the singer and one of the founding members of Judas Priest. In other words, you can think of Rob Halford as one of the founding fathers of heavy metal. And it turns out that he also likes Christmas music. So much so that he released an entire album of Christmas songs. "Oh Holy Night" sounds like it never did before, with Halford's trademark high-pitched voice and the metal prowess that surrounds it. 
Charlie Parra del Riego is a Peruvian guitarist that has become a YouTube sensation mainly because of his metal versions of classic Christmas songs. He burns with several distorted lines in "Jingle Bells" making it a highly entertaining metal version of this classic Christmas song. In his arrangement, Parra del Riego plays the melody in a rather traditional fashion, but with tons of distortion and other effects pedals and a metal band backing. A great version by a guitarist that has clearly spent his due practice hours. 
Use this one to really spice up your Christmas party, guaranteed. "Silent Night" is one of the most beautiful Christmas songs ever. Here it sounds like it came straight from hell. And the interesting thing is that the melody is the same, but I can't say the same about the arrangement and the voice. Play this one loudly once grandpa is falling asleep on the couch. 
"Run Run Rudolph" was made famous by Chuck Berry in 1958. It received a metal treatment by Lemmy Kilmister of the legendary band Motorhead. He recorded a heavier version of this song,  with all that blues prowess and that raspy vocal that made him an icon. A rocking version of an already grooving Christmas song. 
This version of "Joy To the World" uses some very metal arranging practices. For instance, guitar lines stacked in thirds and double bass drum galore with a classical style of singing. It is a bit of symphonic metal, if you will. Orion's Reing and Minniva do a great job making this version of "Joy To the World" a fresh one. Musicianship at its best with a nice production value. 
This list of the six best metal versions of classic christmas songs is quite interesting. Besides being entertaining and even amusing, it is also a testament to the power of arranging. How can the same song sound so different with a few changes? Because after all, most people would recognize all of the Christmas classics above. But they will likely be just as surprised as I was when I first heard them. Do you know any other metal versions of classic Christmas songs? Feel free to share them in the comment section below. 
Get our free Alternate Tunings Guide!