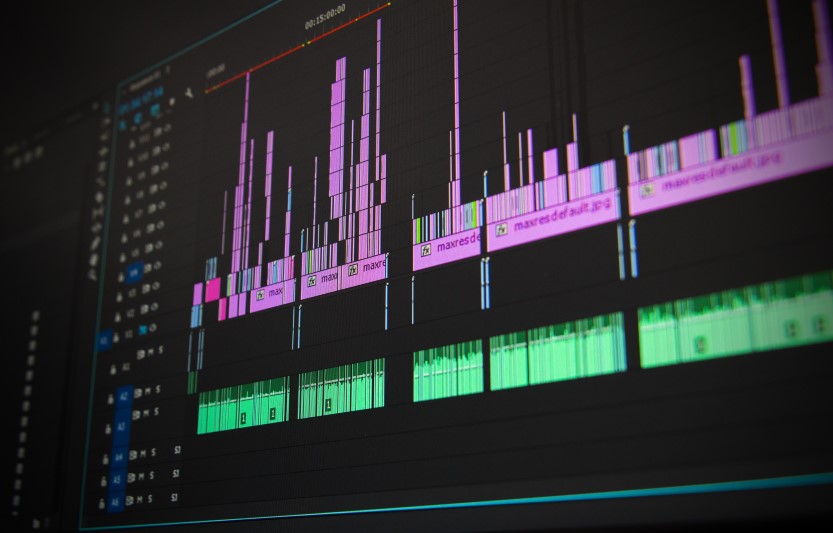 Today we give you the top 10 apps like GarageBand. Produced by Apple, GarageBand is a digital audio workstation (DAW) for Mac users.
It started gaining popularity about 15 years ago as a very simple and bare-bones software that lets you record and produce music.
The program is also thought to be a stepping stone to Logic Pro, Apple's flagship recording software and one of the most used in the world.
Today we're going to take a look at some other apps that give you the simplicity, functionality, and ease of use similar to GarageBand. 
Before we jump in, take some time to check out Roadie Coach. This is a fantastic device that attaches to your instrument of choice and can help you not only become a better musician but also keep track of your ideas so you can produce them later. This is done via its high-quality recording feature that will let you capture your thoughts when inspiration strikes
Without further ado, here are the top 10 apps like GarageBand.
Ableton Live has been one of the most popular DAWs for years. It's used by producers, musicians, and artists the world over and keeps improving with time.
Ableton Live is available for both Windows and Mac OS and comes with the typical features included in major DAWs. These include an audio editor, MIDI support, etc.
Audacity is a free software program for recording and producing music. It is available for all major operating systems and is also open-source software. This allows Audacity to offer support for every primary operating system, including Windows, Linux, and Mac OS X.  
Like many recording programs, Audacity allows you to edit your recorded files and even add plug-ins so that you can add third-party tools to your tracks.
FL Studio has been around for years, and developed a reputation for being fantastic for sound effects and loops. It features a vast sample of sounds from its library and its beat creation function is intuitive.
It also includes various synthesizers, and effects as well as a very powerful mixer. 
Additionally, FL Studio supports VST plugins, thus increasing the potential of this program for music creation and production. It runs on both Windows and Mac devices. 
Magix Music Maker offers you a platform that combines advanced technology and ease of use for a great user experience.
This program is great for any beginner that is a bit intimidated by the vast world of music production. 
Magix Music Maker allows for a great variety of sounds in your productions and everything is customizable by using different effects and settings that are built into the program.
Audiotool is a free browser-based music production software and platform from Germany. Besides allowing you to produce and remix music, Audiotool also lets you collaborate on tracks in real-time.
With this program, you can make beats and develop your productions right in your browser with minimal latency (delays in audio reproduction).
This program also allows you to import music from your computer so you can start with something concrete if you wish.
WavePad is an excellent choice for those that want to create music on Android or iOS devices. All the basic features of this program are available for free. These include recording and editing audio files, changing the speed of audio files, removing unwanted noise from your recordings, and more.
WavePad also allows you to record multiple tracks at once and add a variety of audio effects to your tracks.
Caustic 3 is software based on rack-mount synthesizers and sampler rigs. Exclusively for Android, it gives you up to 14 machines, including Subsynth, PCMSynth, Bassline, and Beatbox. 
Each of these machines comes with a virtual keyboard that lets you manipulate effects, parametric equalizers, and sequencers so you can modify your production as you see fit. 
The app is specially designed for electronic musicians and is quite powerful and intuitive at the same time.
Audio Evolution is a complete digital audio workstation designed for more advanced users. It is developed for Android only and allows you to record audio (anything from singing to a guitar or trumpet) using your device's microphone or additional external microphones. 
This program comes with a MIDI sequencer and allows the user to manipulate samples and loops with flexibility and ease. 
Ardour is a hard disk recorder and digital workstation application for Linux, macOS, and Windows.
Although it doesn't come with any built-in sounds or instruments, it does a great job with VST plugins. In other words, it is specially designed for musicians that favor drum machines and synthesizers. 
Ardour comes with vast editing capabilities such as dragging, trimming, splitting, as well as time-stretching for specific recorded regions. 
LMMS is a great program for production that is based around samples, the synthesis of sounds, trackers, and sequencers.
You can use it in a variety of operating systems, such as Windows, macOS, Linux, and OpenBSD. 
One of the great features of LMMS is that it allows you to make beats and melodies without needing to use the mouse. This makes the entire production process not only more intuitive but also faster and more efficient. 
The top 10 apps like GarageBand are a great reminder that we live in an incredible time for music production. The resources available today are seemingly endless. With one of these apps and a MIDI keyboard, you are ready to embark on an exciting music production journey.
You can find what you like and even combine these tools to find your production flow. Remember to take your time and more importantly, have fun!
As an Amazon Associate, we earn from qualifying purchases. However, this list is curated by our team and we only recommend products we truly believe are the best and might use ourselves.