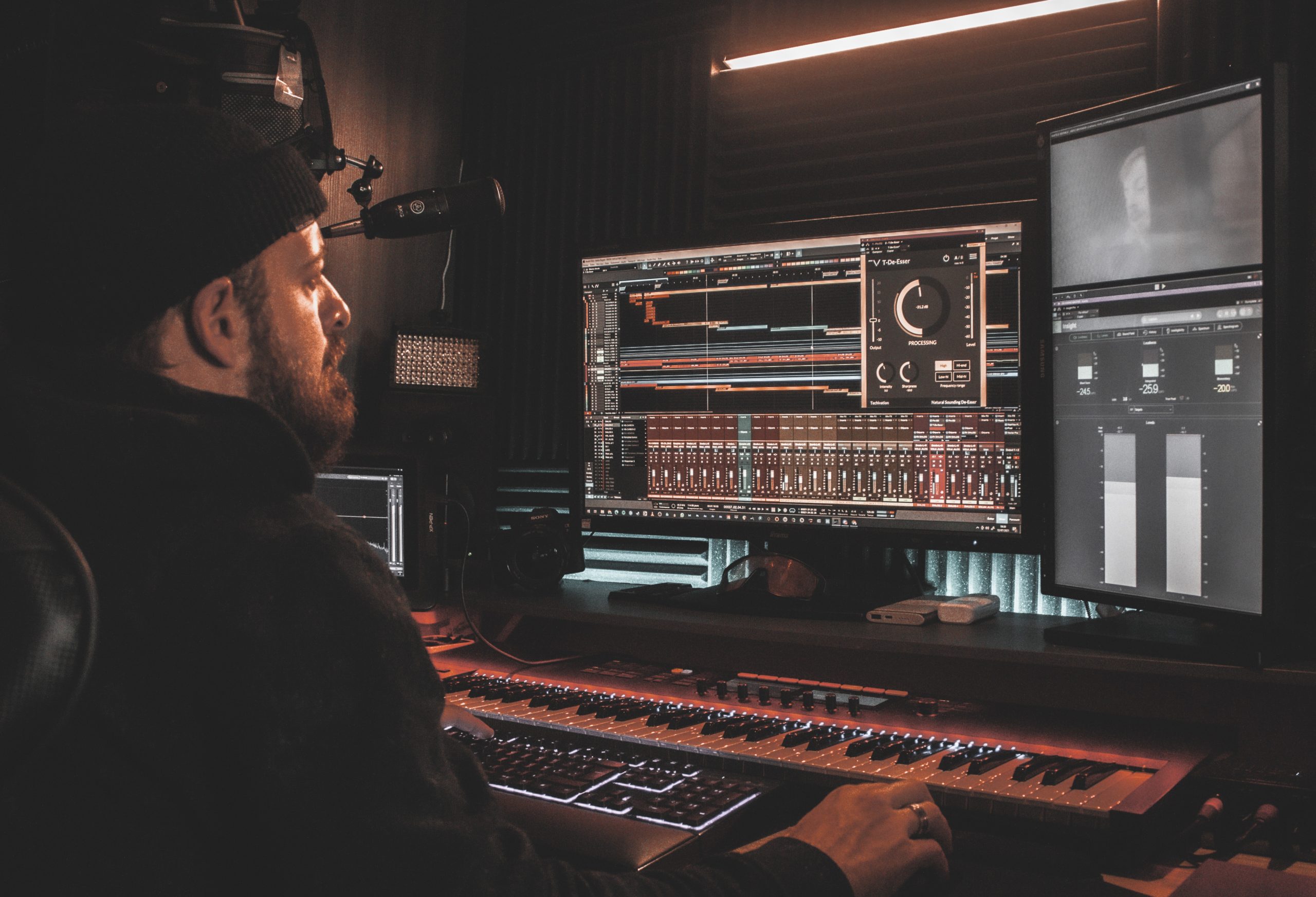 Today we give you the 7 best VST plugins in 2022. VST stands for "Virtual Studio Technology" and is a fantastic resource for music production.
In short, it gives you great power and quality options for effects and more. Such tools used to come only in hardware, but there are now software versions that rival the originals in sound and quality.
This is something that is virtually recreated to achieve certain technology that is used in most music production or mixing studios. 
Today's modern producer will typically use VST plugins extensively, and the byproduct of this is the reduced costs of music production, especially for beginners that don't have to spend thousands to have a nice setup.
There are two basic types of VSTs: instruments and effects.
Instrument VSTs are usually banks with instruments on them. You can get pianos, orchestra, synths, drums, etc.
On the other hand, effect VSTs are tools mostly for producing and mixing such as compressors, equalizers, limiters, reverbs, and more. We'd also like to invite you to check our Roadie Coach, a tool that can enhance your overall ability as a musician and songwriter.
Without further ado, the 7 best VST plugins in 2022.
This VST plugin offers you versatile and precise EQ, and comes with a spectral analyzer as well. This allows you to see the frequency curve of the signal and to make accurate decisions for your tracks and overall mix.
Additionally, this plugin features a dynamic EQ mode, which applies a type of dynamic designer for the selected band. 
This equalizer is a great tool to have for anyone interested in music production but does not want to spend a fortune o a hardware version. 
The legendary 1073 mic preamp/EQ was designed and built by renowned console mastermind Rupert Neve decades ago and remains a highly sought-after piece of gear today. Universal Audio chose to emulate this preamp/EQ and make it a part of their massive collection of excellent plugins.
The new version is mounted vertically and much larger in comparison to a much smaller Legacy UI. 
This VST plugin is a fantastic choice for tracking vocals, acoustic guitar, and voiceovers. It produces a warm tone and makes sources sound as natural as possible. 
This VST plugin is a collaboration between Waves and Abbey Road Studios. It's a precise emulation of several unique and iconic compressors used at the legendary London studios and produces a very unique sound.
The original version of this compressor was used on all the tracks that The Beatles recorded at Abbey Road, giving you a sound that is a vital piece of recorded history. 
The Waves CLA-2A is among the most used compressors in studios today. It features a simple design with several knobs and works like a dream for all your tracks. 
This compressor does a great job on vocals and guitars, as well as on bass. Although it is an emulation of a vintage hardware unit, it works well on digitally generated sounds. 
Trash 2 offers you a versatile distortion effect that you can use in a variety of ways. For instance, it can give you that extra grit for a drum track or bass line. Naturally, it can also work very well on guitars, giving you plenty of distortion levels, parameters, and the ability to tweak the effect to your liking.
Trash 2 allows you to construct different types of distortion, from very gentle to extremely aggressive, giving you a lot of versatility and options. 
The Delay Tape-201 is an accurate emulation of the famous Space Echo by Roland. This delay can work on a variety of sources and situations and is used not only by professionals but also by beginners.
Althought it naturally is a VST plugin, it offers that analog charm of an outboard tape delay, which is one of the most used effects in recorded history.
The Delay Tape-201 also features an intuitive design and does not involve a steep learning curve. In other words, you'll be able to use this tool soon after purchasing it. 
This piano VST plugin was specially designed for solo composition, accompanying, or being used as part of a larger ensemble. The Intimate Grand Piano produces the sound of a vintage Steinway Model A piano recorded at Castlesound Studios in Scotland.
In short, this VST plugin gives you an incredible reproduction of one of the best grand pianos in history, at a fraction of the cost of the real thing.
 These 7 best VST Plugins in 2022 will give you immense flexibility and resources to enhance your music productions. They are all high-quality emulations that even professionals can't pick apart from the original hardware. Make sure you check them out and get those that speak to you. Remember to spend the time learning them and have fun!