Top 5 Innovative Blues Guitarists
by Frederik Nielsen, Jun 14, 2018 . 4 min read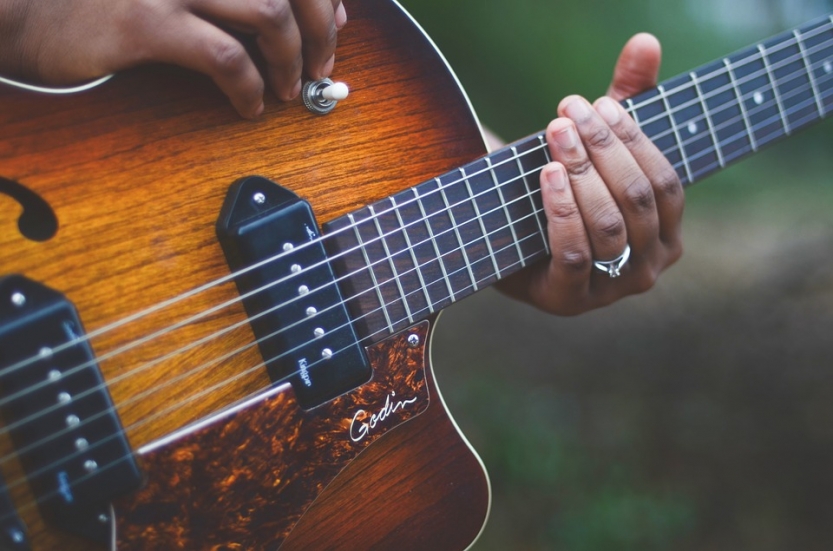 Even though genres like jazz and rock have been around for donkey's years, they are still the children of the blues genre. Why did blues originate so early and inspire so many? Because life was rough back in the late 19th century and people didn't have social media to vent their frustrations on. They didn't even have Internet. Or computers. They just had the blues. And whiskey. The silver lining here is that great tunes came out of all the sadness and solitude, and we're going to have a look at five of the historical greats in blues.
Blind Lemon
Let's just take a moment to appreciate the name 'Blind Lemon'. The 'Father of the Texas Blues' was actually blind and his name was actually Lemon. Although his record sold well, he did not have as much influence on his contemporaries as he should have had. This was because he, unlike the commercial artists of the day, actually played some intricate riffs that were hard to imitate. Blind Lemon would eventually go on to be covered by the likes of Bob Dylan and The Beatles. Check out 'Black Snake Moan':
Lead Belly
Think you don't know Lead Belly? Think again. If you have ever heard 'The House of the Rising Sun' or 'Midnight Special', the songwriting credit trail will eventually lead you to Lead Belly. He is the 'King of the 12-String', and got himself a well-deserved spot in the Rock and Roll Hall of Fame. Not only was he proficient with the violin, piano, harmonica and mandolin, but he could write about anything from cattle herding to prison life. Check out 'Where Did You Sleep Last Night':
Charley Patton
The 'Father of Delta Blues' is considered to be one of the most influential musicians of the twentieth century, and is definitely one of the most influential blues guitarists of all time. His playing has inspired the likes of Howlin' Wolf, John Lee Hooker and Robert Johnson. More importantly, he was the innovator of that really cool rock'n'roll thing where you play the guitar behind your head to woo the audience. Listen to 'Rattlesnake Blues':
Junior Kimbrough
If you're into more mid-tempo blues, then Junior Kimbrough might be for you. Most people who've reviewed his music describe his style of playing as 'hypnotic'. How can you also achieve this? Listen to the droning bass strings, the syncopated midrange melodies and his modal solos. There's a lot of hidden gems (and a lot to learn) in his seemingly repetitive tracks. As an example, check out 'Lord, Have Mercy On Me':
Gatemouth
Clarence Brown AKA Gatemouth is on the list, although he would prefer not to be boxed into the blues genre. He could easily draw on other genres, including country, jazz, Cajun music, R&B, rock and roll, rock music, folk music, electric blues, and Texas blues. In other words, anything that involves a guitar. Or a violin. Did I mention he is also a hugely influential blues fiddle player? To get an idea of this multi-instrumentalist genius, listen to 'Pressure Cooker':
Get our free Alternate Tunings Guide!