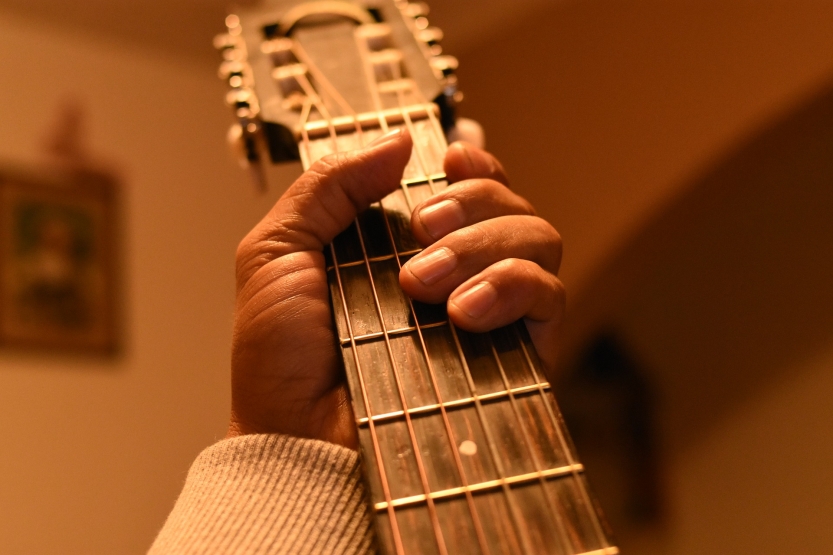 Music is incredibly subjective, so making a list of the 5 most difficult guitar songs is no easy feat. It's also not made easier by the fact that guitarists are known to have incredibly big egos (which makes up 76% of their cranial mass on average, according to Uncyclopedia), so no matter which songs I pick for this article it's bound to step on someone's toes.
But this article isn't about toes. It's about fingers. The magic fingers of incredible guitarists, to be more precise. Is this a list of the best guitar solos ever? I don't know. Will you need to take guitar lessons to play them? Definitely.
Joe Satriani – The Mystical Potato Head Groove Thing
Let's start off with Joe Satriani, AKA "Satch Boogie", AKA one of the best guitarists ever. Not only does this tune take the prize for the most innovative song title of this article, but it's also one of the most technically difficult songs he's composed – according to the man himself. Satch explained in an interview that he was in an "altered state" when he came up with it, so that would definitely explain the title.
John Petrucci – Damage Control
John Petrucci is another guitar hero who's managed to pull off one incredible stunt after another. It's no joke then that the man himself picked out "Damage Control" as his most difficult song to play live. From complex riffs and guitar scales to time signature changes, this one has it all. The title, of course, came from Petrucci feeling like he was doing damage control every time he had to play it live.
Steve Vai – Juice
Ah, Steve Vai. The man every guitarist drools over. Picking his most difficult song was difficult; but "Juice" has some fast bogie and pinch harmonics that are pretty darn impressive. It also features one of the best guitar solos according to my guitarist (but I don't listen to him due to his ego – see above). An indication this tune deserves a place on the list is that it ends with Devin Townsend (an ex-band member of Vai's) saying 'Shut up – we know you can play!
Since You're Here…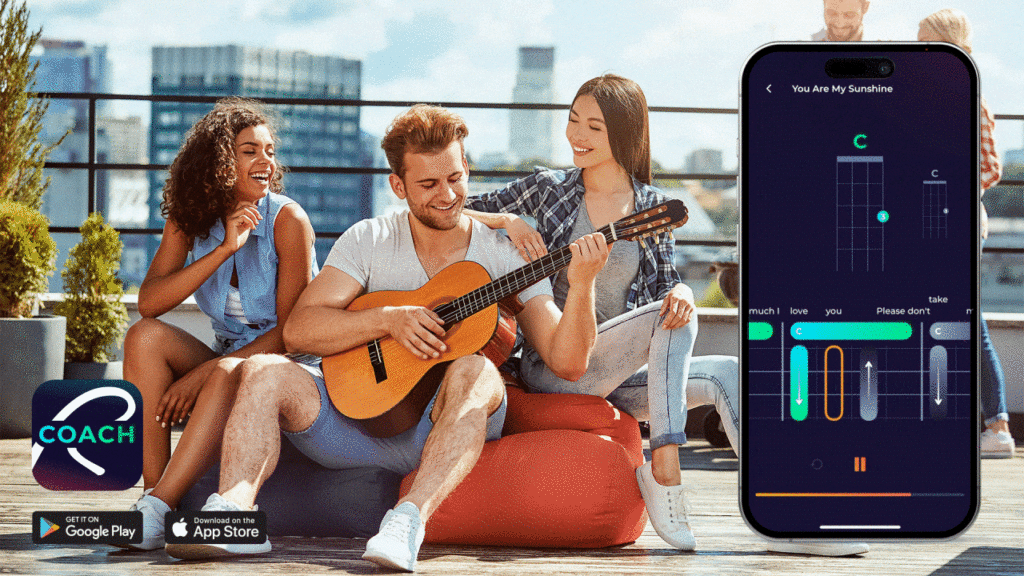 Fast-track your guitar learning journey, with the Roadie Coach App by Roadie Music. (iOS | Android)
This is the first and only AI-based guitar and ukulele learning app that listens to you play and guides you with customized feedback, just like a music teacher would. Coach will mainly help you :
Discover & master ANY chord
Practice strumming patterns
Learn any song from scratch & at you OWN pace
Get personalized feedback on skills that need improvement
Eddie Van Halen – Eruption
A milestone in modern rock music, "Eruption" is one of those tunes that are just unfair in its awesomeness. What's even more unfair is that it was pretty much made up on the spot, wasn't meant to be on the Van Halen record, and wasn't even played properly – which still annoys the perfectionist creator to this day.
Animals as Leaders – CAFO
I've saved this one for last because it's very different from the other four. Animals as Leaders mix progressive metal and jazz, which is unique in and of itself. For no particular reason, other than they are boys with each other, the song is dedicated to Johnny Davy and the band A Life Once Lost. SPOILER: You're not going to learn how to play this song.
Do you agree with our 5 most difficult guitar songs list? Let us know what you think in the comment section below!