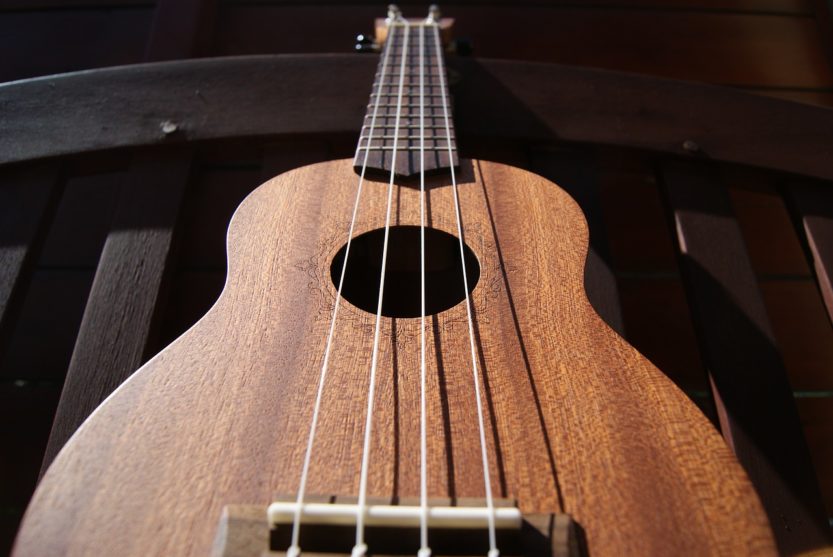 Should you Learn ukulele? The answer is a definitive yes! Ukuleles are soaring in popularity at the moment and with good reason. The growing presence of players like Jake Shimabukuro certainly helps, but it's not just the virtuoso's pushing the instrument to the forefront.
Beginner Ukulele players are growing in numbers because the Ukulele is an incredibly accessible instrument. In today's post, we'll show the advantages of learning the Ukulele, as well as highlighting some of the best Ukulele brands for beginners and beyond!
They're Portable
Have you ever tried taking a guitar on a flight?
It ain't easy.
Sure, a six-string is, relatively speaking, on the portable side of the musical instrument spectrum. Compared to a baby grand piano, for example, a guitar is easy to move. But, as any seasoned busker or traveling musician will tell you, you feel its limitations when it comes to using public transport or traveling internationally.
One major advantage of the Ukulele is its extreme portability. It's small, it's lightweight and you can travel just about anywhere with one. Once armed with a decent case, your Uke is small enough to fit in a rucksack, a suitcase or your hand luggage.
And, it doesn't take up loads of room in your closet to boot.
If you're light on space, travel a lot, or simply want an instrument you can take with you wherever you go, a Ukulele isn't a bad shout.
Further Reading – Famous Ukulele Players You Need to Check Out! 
They're Easy to Play
Thanks to its four strings and short scale length, the threshold of entry for Ukulele playing is relatively low.
There are plenty of four-chord Uke songs that you can master within a couple of days of playing – staples like The Beatles' "Let it Be," Bob Dylan's "All Along the Watchtower" and Adele's "Someone Like You," for example.
Further Reading – The 4 Best Ukulele Songs for Beginners
That's not to say that the Ukulele is an easy instrument to master, or there isn't room for more challenging playing: far from it. You've only got to look at players like Jake Shimabukuro and Daniel Ho to see what amazing things can be done with the instrument.
Rather, it's also a great option for those looking for a casual, pick-up-and-play instrument, and one that quickly rewards new players, keeping motivation levels high.
Further Reading – Play Better Ukulele TODAY! Roadie's tips for learning uke
They're Cheap
A good Ukulele doesn't cost much!
If you want a good electric or acoustic guitar, you might expect to pay between $300 and $500. By contrast, you can pick up a great Uke for somewhere in the region of $50 to $100. Companies like Kala, Lanikai, and Cordoba produce great quality Ukes for the sub-$100 mark that'll see you through years of playing.
Further Reading – 3 Great Beginner Ukuleles (For Under $100) 
Further Reading – Know Your Ukulele 
One final note on this, though. Don't be tempted by the super-cheap "beginner" Ukuleles you'll often see for between $15-20. These might seem like a great deal, but they're really just glorified toys and they'll hold back your playing in both the short and the long term.
Ready to Learn ukulele? Be sure to tell us about your Uke experiences in the comments!
Since you're here…
Do you want to learn ukulele? If yes, then we've got the perfect app for you. Check out Roadie Coach ( IOS | Android ). This free app is the best way to learn and master the ukelele! It will listen to you play and coach you through learning your favorite songs on the uke. Strum patterns, chords, and more! Download it now on ( IOS | Android )