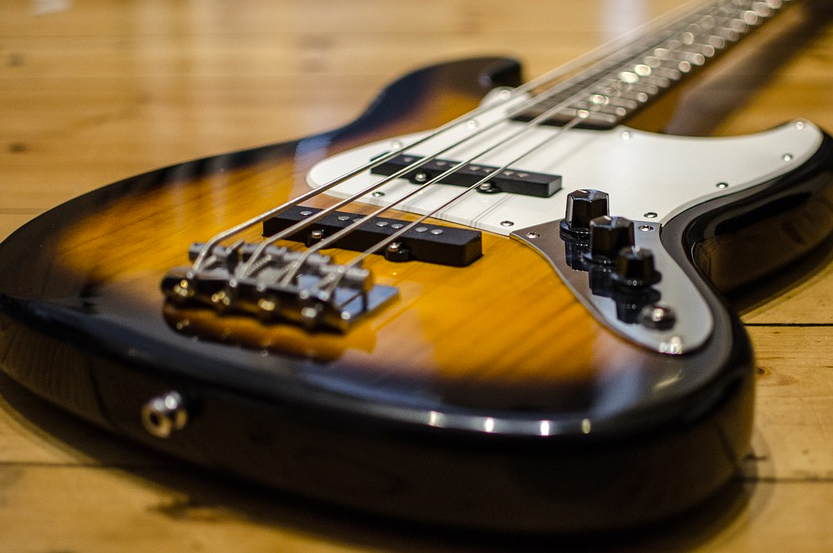 So you've decided to learn bass guitar. Congratulations, and apologies in advance for all the jokes that snotty guitarists will be making at your expense for the rest of eternity!
In all seriousness, bass is essential to all forms of popular music (regardless of what your six-string playing brethren might tell you). Along with the drums, it's the anchor; the thing that holds it all together.
That said, plenty of classic recordings have been constructed around iconic bass guitar riffs. And; the great thing is that some of these riffs are perfect "bass guitar for beginners" material – easy to learn; but sure to impress your friends (and put the smack-talking guitarists in their place).
So, grab your four-string, your bass guitar tuner (and your Roadie Bass: the quickest and most accurate way to tune a bass; it's a must whether you're learning to play bass or a seasoned pro) and check out these 3 Iconic Bass Lines.
#1 Iconic Bass Lines: Come As You Are – Nirvana
For the iconic opening riff of this song, bassist Krist Novoselic mirrors Kurt Cobain's guitar part to create a fat, ominous, and instantly recognizable sound. The main riff on this one is localized around the open, first and second frets of the D and G string.
https://tabs.ultimate-guitar.com/tab/nirvana/come_as_you_are_bass_949558 
Sunshine of Your Love – Cream
Cream bassist Jack Bruce has plenty of notable riffs in his back catalog, but the intro to Sunshine of Your Love is probably his most iconic. Monolithic, it set the standard for hard rock bass upon its release in 1967. This one's a slow burner, making changes pretty straightforward to master. And, most of the song is variations on this riff, which makes learning the entire thing a whole lot easier.
https://tabs.ultimate-guitar.com/tab/cream/sunshine_of_your_love_bass_57986
Billie Jean – Michael Jackson
https://tabs.ultimate-guitar.com/tab/michael_jackson/billie_jean_bass_634491
So those are our choices. But, there are plenty of other great examples out there. Why not tell us the simple bass lines that you love to play in the comments?
If you're in the market for a bass guitar tuner that delivers the goods on stage, in the rehearsal room and in the studio, check out Roadie Bass. It's intuitive, always reliable, and makes tuning a breeze in any situation.