5 Famous Guitarists That Are Great Songwriters
by Rodrigo Sanchez, Apr 12, 2021 . 4 min read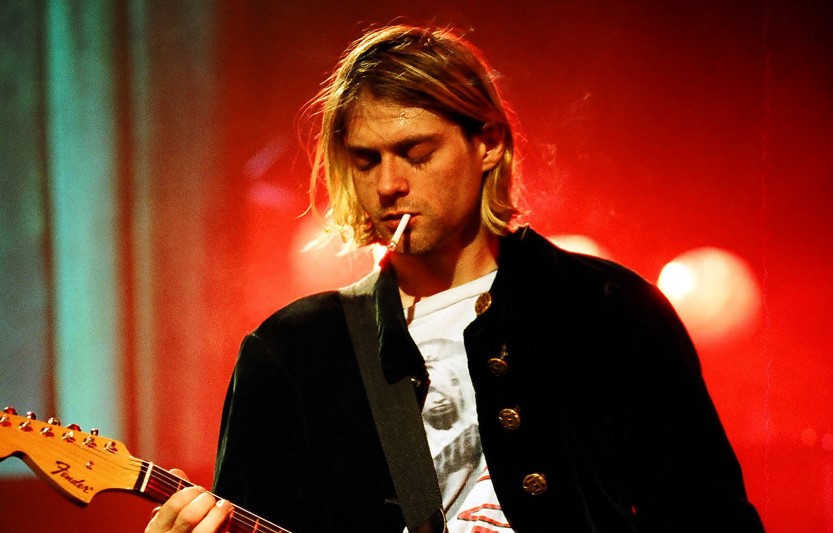 This list of 5 famous guitarists that are great songwriters is a whos-who of modern music. They have penned some of the most beloved songs in pop and rock, while also shredding on their guitars.
All of these musicians are great guitarists with a gift for songwriting that has enhanced their careers significantly. After all, the music industry rewards successful songwriters very well, more so than guitarists. Without further ado, here are the 5 famous guitarists that are great songwriters. 
Eddie Van Halen
Eddie Van Halen was such a great guitarist that few people talk about his songwriting genius. To be fair, that is understandable. Van Halen's unmatched virtuosity and sheer musicality on the instrument influenced generations and his incredible way of playing inspired millions. He undoubtedly belongs to any list of greatest guitarists ever. However, the vehicle for his amazing riffs and explosive solos were the songs he wrote. Songs like "Runnin With the Devil", "Jump" and "Right Now" are classics that took Van Halen to the top of charts for several years. Simply said, just an incredible guitarist with a major songwriting sensibility. 
John Mayer
Many refer to John Mayer as the last guitar hero. Let's face it: guitar solos and guitarists do not occupy the mainstream position they did in the '70s, '80s and even early '90s. Somehow, John Mayer wooed millions with his bluesy playing infused in his soft pop songs. Songs like "Gravity", "Neon" and "Waiting on the World to Change" became known worldwide. At the same time, these songs are favorites of guitarists that want to get better and attempt to play them. Needless to say, you do need a good command of the instrument to be able to play these songs well. 
Keith Richards 
The ultimate rock n roller! Keith Richards is responsible for a good chunk of rock's best-known anthems. Together with his writing partner and Rolling Stone frontman Mick Jagger, Richards has written countless classics. From "Sugar" and "Wild Horses" all the way to "Paint it Black" and "Satisfaction", Keith Richards is Rock N' Roll royalty. His guitar style might not be virtuosic, but it sure has been as influential as it could possibly be. The Rolling Stones are arguably the greatest rock band of all time, and a great chunk of their music and guitar sounds came from Keith Richards.  
Kurt Cobain
Kurt Cobain single-handedly changed the music industry in the early '90s. His way of playing was very basic but highly influential. But his true power came from songwriting. Cobain wrote some of the greatest songs of the '90s and defied an entire industry in the process. Instead of girls in bikini, beers, and cherry pie, Cobain talked about much deeper issues like depression and abuse. Songs like "Smells Like Teen Spirit", "Come As You Are" and "Heart-Shaped Box" defined a generation and showed the world what an incredible songwriter he was.  
Eric Clapton
For years, Eric Clapton was mostly known as a great guitar player. His tasteful blues playing worked beautifully in a variety of ranges, including pop and rock. Clapton has been part of several groups like The Yardbirds, Cream and John Mayall and the Bluesbreaker, as well as having a very successful solo career. But Clapton is also a remarkable songwriter. He penned classic songs like "Layla", "Wonderful Tonight" and "It's Probably Me". However, perhaps his greatest and most emotional song is "Tears in Heaven", written after his four year old son died. 
The 5 famous guitarists that are great songwriters know a secret that many don't: songwriting pays quite well. These musicians combine two gifts that usually do not come together. In addition, luck also smiled down on them and made their music stand the test of time. 
Get our free Alternate Tunings Guide!