4 Legendary Recording Studios That Are Active Today
by Rodrigo Sanchez, May 21, 2021 . 4 min read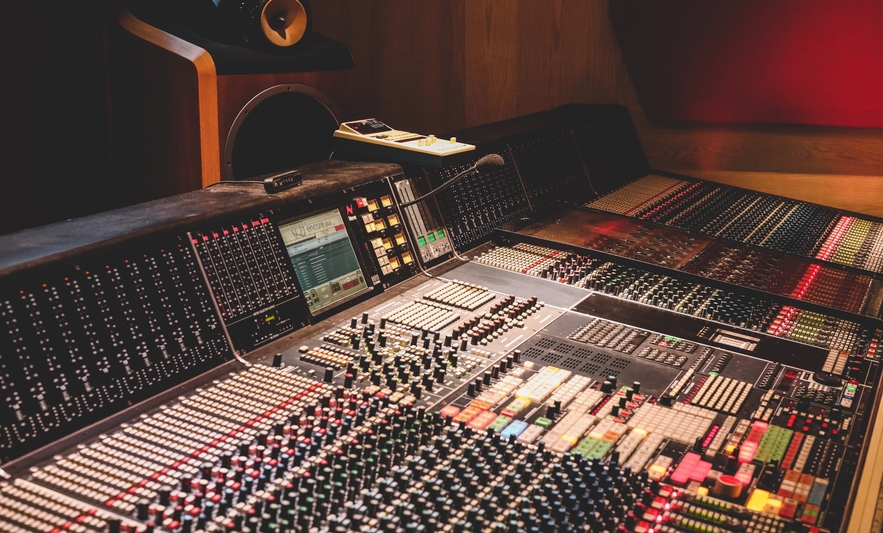 These 4 legendary recording studios that are active today have survived a plethora of adversities.
First, big recording studios have all but disappeared given their highly elevated costs. Secondly, with the advent of inexpensive recording gear and affordable DAW software, you could argue no one really needs an overly expensive studio. Thirdly, recording budgets have been slashed severely, even for major artists. So how have these legendary studios survived with the endless resources for home recording? Well, they offer something unique for the few artists that can use them. Perhaps it's a vibe, or a unique atmosphere. I mean, who wouldn't want to record in the same studio where the Beatles and other legends recorded their masterpieces? I certainly would… if I could afford it! Here are 4 legendary recording studios that are active today.
Abbey Road
Do I really need to explain this one? I mean, not only did the biggest musical act record most of their classics here, they also have an entire album with the same name. That's right, the appeal of Abbey Road Studios in London is quite large. Tourists flock to that area of town to take pictures in front of the studio and recreate the famous album cover picture of the Fab Four crossing the street. Abbey Road has a massive historical significance. Not only because of the many albums the Beatles recorded there, but also because of the major breakthroughs in recording technique that happened right there (many in Beatles recordings). 
Why would United Kingdom icons like David Bowie and U2 choose to leave home to record in Berlin? After all, London has a variety of legendary studios to choose from. Well, that's exactly what they did and continue to do. U2 recorded the seminal album Achtung Baby in this widely renowned German studio. Other artists known to work there and love it too are KT Tunstall, Iggy Pop, Snow Patrol, REM and Depeche Mode. This studio still operates and remains one of the most desired places to record on earth. 
Capital Studios
Capital Studios is located in the epicenter of the entertainment world: Hollywood, California. It has operated since 1956, with Frank Sinatra being the first artist to record there. Other legends to record at Capital Studios include The Beach Boys, Carole King, Ray Charles, Green Day and Snoop Dog. Capitol Studios has been active for seven decades, and is still going strong today. It has adapted to the current times by offering online mixing services that actually start at affordable prices. What a concept!
Electric Lady
Electric Lady is located in Greenwich Village, New York, another mecca of entertainment. It was commissioned by the greatest guitar player of all time: Jimi Hendrix. It was designed by two other legends in their own right in Eddie Krammer and John Storyk. Unfortunately, Hendrix died just ten months after opening this studio. However, Electric Lady went on to become one of the best known studios in the world. It was the recording haven of Stevie Wonder, Led Zeppelin, Lady Gaga, John Mayer, AC/DC, The Clash, and many others. 
It would be any musician's dream to record in any of these 4 legendary recording studios that are active today. Together, these studios make up a great chunk of recorded history, and helped shape culture at large. Despite the undeniable fact that the business has changed drastically, these studios continue to operate at a high level. Naturally, most musicians, whether amateur or professional, still opt to record at more economical facilities. Many even have their own home studios that are professionally built. To be totally honest, at the end of the day it's the song and performance that matters, as well as the ability of the producer and engineer. Still, it's nice to dream of recording in these palaces of music. 
Get our free Alternate Tunings Guide!