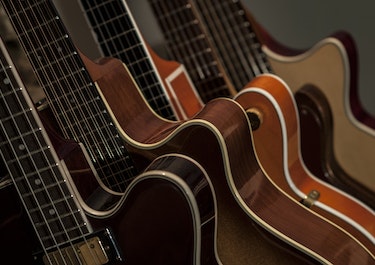 Today we're going to give you the best left-handed guitars. No left-handed guitar player is more famous than  Jimi Hendrix. However,
he strung his Strat upside down, as back then there was a lack of left-handed guitars available. 
Nowadays, all the major manufacturers produce a wide range of options for lefties, with quality and options to boot. Before going into the best left-handed guitar, we want you to check out Roadie Coach. This is a fantastic tool featuring a high-quality microphone that tracks your progress on the instrument. With a vast library of songs and personalized feedback, Coach can help you get better at the instrument at a faster rate.
Without further ado, here are the best left-handed guitars.
The Telecaster is among the most versatile guitars ever made, and this particular model comes at an incredible price. This guitar is capable of handling anything from jazz to hard rock, and all the way to country and pop. With a classic pickup configuration, this guitar is a workhorse that can be used in basically any style.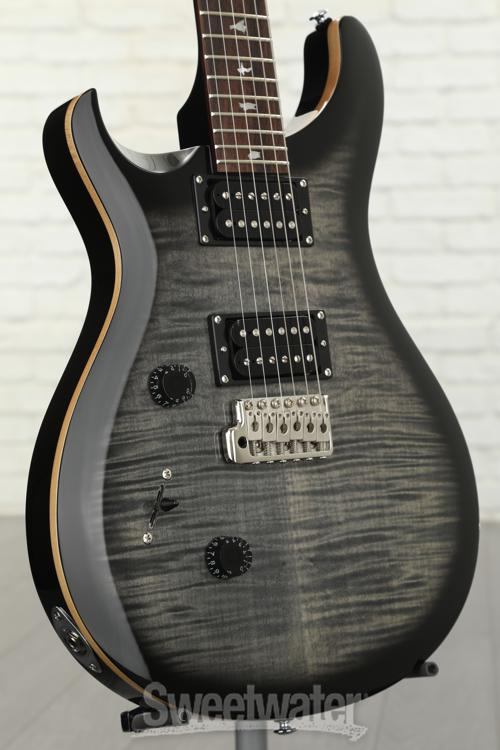 The PRS SE Custom 24 'Lefty' offers a fantastic cost-benefit ratio. With a mahogany body and a rosewood fretboard, this guitar excels at this price point.
Pau Reed Smith guitars have developed a stellar reputation for offering quality at a fair price. Their SE series is produced overseas, which helps cut down on costs even more, while still offering great quality.
The pickups come with the option to coil-split in order to give you more tonal variety. In short, one of the best best left-handed guitars in the market today.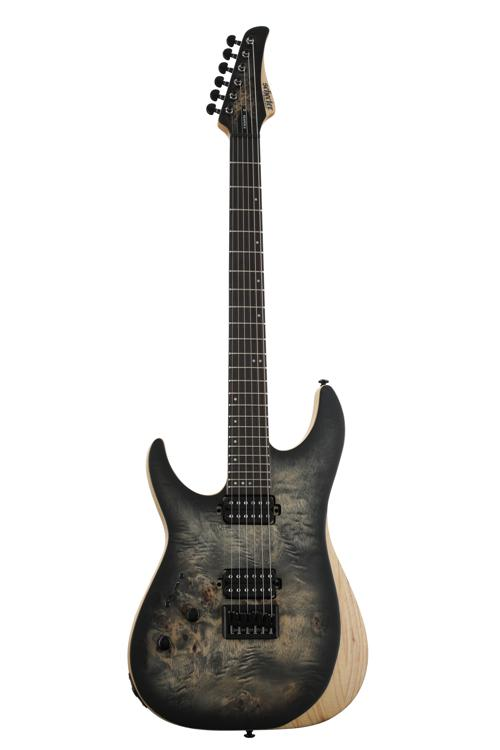 The Schecter Reaper-6 LH is especially good for folks that play harder types of music like metal. It features a gorgeous burl top and swamp ash body for natural resonance.
The neck on this guitar is quite fast and with great access to the higher frets. Whether you are doing heavy riffs or fast scales of all kinds, this guitar delivers.
This guitar also comes with Schecter pickups that can coil-split for a greater array of sounds to rely on.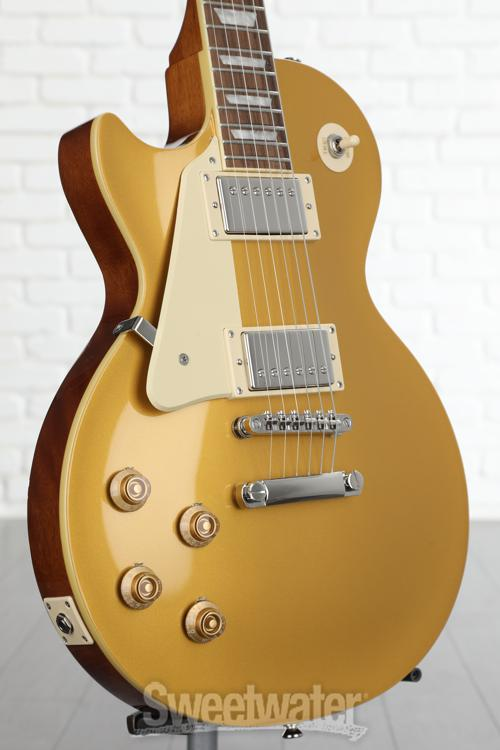 Epiphone's 'Inspired by Gibson' series gives players the opportunity to experience the Gibson sound and feel but at an affordable price. The Epiphone Les Paul Standard '50s Left-Handed features two ProBucker pickups for a warm and excellent tone.
The bridge pickup is a bit overwound in order to give you an extra bite, and the neck pickup gives you a more-rounded lead tone.
This guitar comes with a '59 rounded medium C-neck profile, so you get the feel that Les Pauls are famous for. With vintage deluxe tuners and a beautiful finish all over, this guitar is a great option for left-handed players.
This list of best left-handed guitars features some of the most legendary brands in guitar making. These models offer left-handed players the ability to own a quality instrument with the same features as a right-handed guitar. And once you pick one for yourself, remember to practice and have fun!