Interesting Facts About Jazz Icon Joe Pass
by Rodrigo Sanchez, Sep 28, 2020 . 4 min read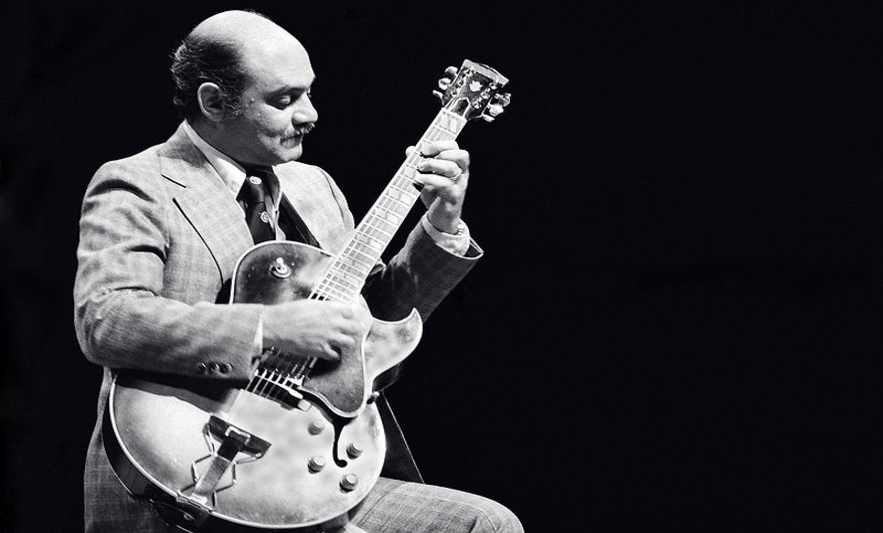 Joe Pass is one of the most influential jazz guitarists ever. His playing style has influenced countless generations of jazz musicians.
As a result, most great jazz guitar players today have some Joe Pass in them (whether they like it or not). His long career in music is a testament to perseverance and endurance in many ways. In addition, Joe Pass developed a unique style that is studied to this day in many music universities across the globe. Here are a few interesting facts about jazz icon Joe Pass. 
He perfected chord-solo playing
Chord-solo can be quite intimidating for many guitarists. After all, you're going onstage and playing alone. That means you will be the lead guitarist and the accompanist all tied into one. And yes, that also means lots of chords and lots of solos, sometimes combined. There's just nowhere to hide. Joe Pass established a before and after when it comes to chord-solos. He could take any song and turn it into a beautiful solo guitar piece, seemingly at will. His deep knowledge of chord inversions along with his knack for combining them with crafty melodies was outstanding. His arrangements of chord-solos are still being studied today, and not only by guitarists. 
He overcame addiction
Joe Pass struggled with drug addiction during the fifties. He moved from his native Pennsylvania to New York to dive into the jazz world. Unfortunately, heroin use was ubiquitous among musicians at the time. As a result, Joe Pass developed a heroin addiction that took years to curb. He spent several years in prison but was finally able to kick the habit after two years in rehab. Once he got clean, his career blossomed and he became one of the most respected guitar players ever.
He formed a duo with Ella Fitzgerald    
Ella Fitzgerald is one of the most celebrated singers of all time. Joe Pass teamed up with "The Lady of Song" in the early 70's to delight audiences everywhere. They recorded six albums together and toured the world as well. Their records and performances are a massive display of musicality, feel, and taste. Two of the greatest musicians of the 20th century together complementing each other beautifully. 
He was part of Oscar Peterson's trio
Oscar Peterson released over two hundred recordings and won eight grammys. Joe Pass joined his trio in the 1970s, along with bassist  Niels-Henning Ørsted Pedersen. Keep in mind, this is around the same time Joe Pass was recording and touring with Ella Fitzgerald. Talk about being productive! The Oscar Peterson Trio is a staple in jazz and extremely influential to this day. They recorded mostly jazz standards and created an aura that was unique and exciting. 
His album Virtuoso is a staple of jazz
Virtuoso was released in 1973 and marked the arrival of Joe Pass as a force in jazz. It is still considered one of the best jazz guitar albums ever, 47 years after its release. It features Joe doing nothing but chord-solos. And it is absolutely brilliant. Virtuoso is composed mostly of well-known jazz standards. It is quite impressive that the arrangements that Joe Pass did are still imitated today, almost fifty years later. 
There are several books about Joe Pass' playing, and for good reason. Despite the fact that he died 26 years ago, his music and legacy still live on. He showed the world that a guitar player could go onstage alone and impress a crowd. He also gave us a masterclass on how to play with a singer, a trio, and a quartet. It sure helped that he had amazing technique and musicality. Do yourself a favor and spend some quality time checking out the genius of Joe Pass. Feel free to leave us a comment below. 
Subscribe to Gain Access to our Alternate Tuning Library & Accompanying E-Book Guide
Discover the origin of the most popular tunings, some less-known facts, AND most importantly, learn how to play songs in your desired tunings.