The Net Worth of the Most Famous Guitarists
by Frederik Nielsen, Feb 24, 2020 . 3 min read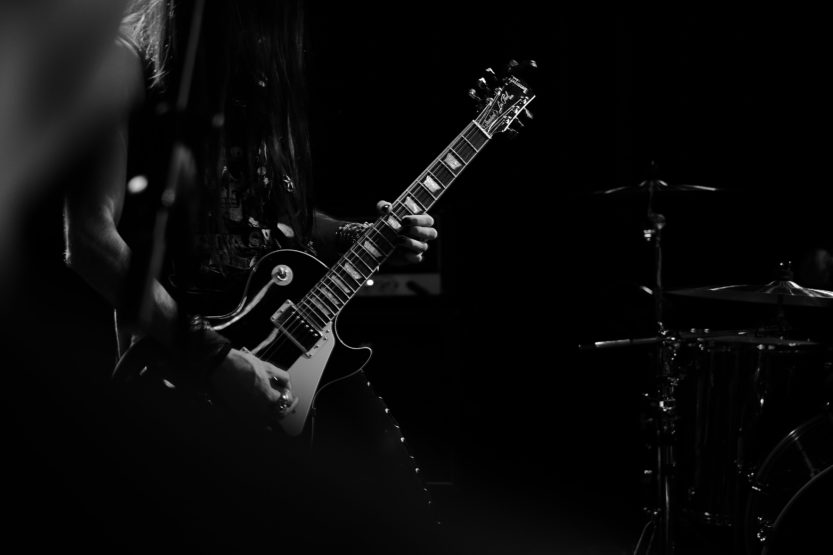 Despite what many people will tell you, you can earn more than decent money as a relatively unknown, professional guitarist. There are many ways to make money:
According to research, an average guitarist in the United States earns roughly 67k per year. The number varies from state to state, but it's relatively the same. Nonetheless, the fact is, you can earn more than decent living as a guitarist.
Of course, you can also hit it big, become a worldwide celebrity, and make millions. That's what happened to the guys from our list. Today, we're going to look at the four richest guitarists in the world and see how they earned their fortune.
Guitarist #4: Keith Richards
Net Worth: $330 million
Achievements: The fourth spot on our list goes to the founding member of the Rolling Stones and one of the most famous guitarists on Earth. Keith Richards is one of the rare musicians that made most of his money off music. In addition to Stones' royalties, Richards also earned money through producing for other artists, such as Aretha Franklin.
Fun Fact: Keith got his first guitar from his grandfather. The catch is, his grandpa didn't buy a new guitar for his grandson. According to Richards, he showed him the one he had on his wall and told him he'd teach him how to play it once he grows enough to get it off.
Guitarist #3: Dave Evans (The Edge)
Net Worth: $340 million
Achievements: Dave, more commonly known as the Edge of U2, is known for his minimal playing style. He's worked on every U2 album since the start. Aside from playing with Bono, The Edge made money producing for an artist like Tina Turner and Johnny Cash, scoring movies, and stage plays.
Fun Fact: Evans got his nickname from Bono, while they were still in school. He got his nickname thanks to his peculiarly-shaped skull.
Guitarist #2: Jimmy Buffet
Net Worth: $410 million
Achievements: Mr. Buffet started his career as a country singer before becoming the "beach bum" people know and love today. Although he has dozens of hits under his belt – which he both recorded and produced for others – he made a large part of his fortune by touring non-stop since the early 1970s.
Fun Fact: The Grateful Dead has Deadheads, ICP has Juggalos, and Jimmy Buffet has Parrot Heads. The term was coined in 1985, at a Cincinnati concert when one of Buffet's band members noticed that everyone at a concert was wearing a colorful Hawaiian shirt.
Guitarist #1: Paul McCartney
Net Worth: $1.2 billion
Achievements: It's not a surprise that one of the Beatles is at the top of the list. Paul shares the majority of the writing credits of the Beatles' catalog with Lennon. Their records are still best sellers, even half-a-century after they were recorded so just imagine the royalties Paul received over the years.
Fun Fact: Back in 1979, the Guinness Book of World Records crowned Paul the "most successful songwriter of all time." He still holds numerous other records including most number-one singles by a songwriter, most UK chart singles by a songwriter, and first live concert broadcasted to space.
In Summary
Those are the four richest guitar players on the globe. Are you a fan of these guys? Will the list stay the same for the next few years or will it change? Make sure to comment below and share your opinion.
Subscribe to Gain Access to our Alternate Tuning Library & Accompanying E-Book Guide
Discover the origin of the most popular tunings, some less-known facts, AND most importantly, learn how to play songs in your desired tunings.