Upcoming Live Concerts in 2021
by Rodrigo Sanchez, Feb 22, 2021 . 4 min read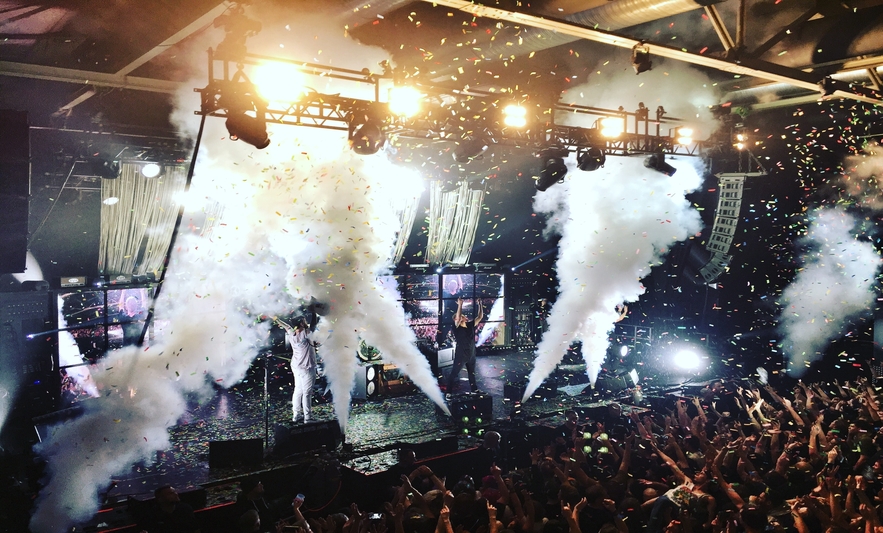 There are a lot of expectations for upcoming live concerts in 2021. After experiencing one of the toughest and strangest years in 2020, music fans and the music industry are hoping for a comeback this year.
Needless to say, the Coronavirus crisis eviscerated live events for an extended period of time. All massive and legendary summer festivals were cancelled, as well as tours by major (and minor!) artists. Live music came to a halt and has remained inactive for a year now.
This has severely affected an entire segment of the world economy. Roadies, touring musicians, technicians, sound personnel and just about everybody in the music and touring industry had their traditional source of income taken away overnight. With vaccination underway and a better understanding of Covid-19, the concert and event industry has plans to restart in 2021. Although these can change anytime, here are the biggest announcements for upcoming live concerts in 2021.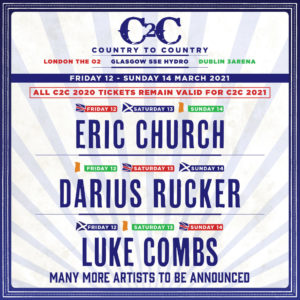 The Country to Country Festival is scheduled to go from 12 of March until the 14. This multi-city festival focuses on country music and its deep songwriting tradition. It will be held at the London O2, The SSE Hydro in Glasgow and the Dublin 3Arena. Tickets purchased for the 2020 version of the festival will be admitted for this year. Country music superstars Luke Combs, Darius Rucker and Eric Church are the headliners scheduled to take the stage in mid March for the Country to Country Festival.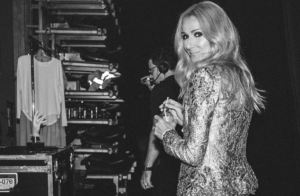 Celine Dion's highly anticipated Courage World Tour is scheduled to start at Bloomfield Stadium in Tel Aviv, Israel, on June 19, 2021. This tour plans to run until September 24, 2022, in an already sold-out show at La Défense Arena in Paris France. The Courage World Tour stops in Copenhagen, Oslo, Munich, Stockholm, Zagreb, Prague, Krakow, Cologne, as well as several cities in the United States. Several of these dates are already sold out.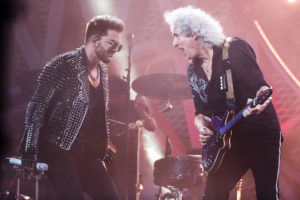 This is the UK and Europe leg of the Rhapsody Tour. It starts on May 30th with a show at Manchester Arena, in Manchester, United Kingdom. This tour includes several stops all over the UK, including six nights at the O2 in London. It will stop in several German cities, as well as Madrid, Paris, Antwerp and Bologna. It is to conclude with two nights at the Royal Arena in Copenhagen, on July 17th and 18th. A very anticipated tour by one of the greatest rock bands ever.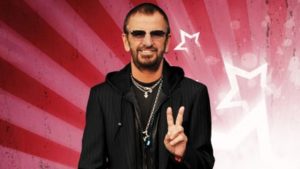 Speaking of the greatest band ever, The Beatles' lovers will see one of the only two living members of the Fab Four back in shape. Ringo Starr and His All Starr Band are slated to pick things up with a show at the Paramount Theater in Asbury Park, New Jersey, USA, on June 1st 2021. The all-star combo led by the Beatles' drummer has several stops planned for the United States. There are pending dates for Europe and other parts of the world yet to be confirmed.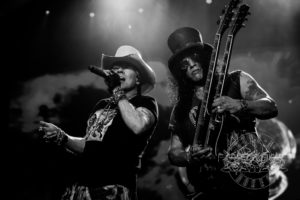 This is one of the most successful reunion tours in recent history. It is now on its third year and tickets keep flying off the shelf for Guns N' Roses. They will restart their European leg of the tour at Passeio Maritimo De Alges, in Lisbon, Portugal. This leg of the tour will take the Los Angeles band fto Seville, Solvesborg, London, Dublin, and other European cities. The tour will then move on to the United States kicking off at Milwaukee's Summerfest on July 10 2021 and ending at the Banc Of California Stadium on August 19. The Appetite for Destruction rockers hit Australia and New Zealand in November of 2021. 
These are all very positive and encouraging news for an industry that suffered so much in 2020. Remember, this is not so much about the stars, but about the ecosystem and economy around these acts. Everybody from the guy that drives the trucks with the gear to the theater's hot dog salesperson is affected. Most often than not, all these workers have families to support. It is our sincere hope that shows can resume and that we can experience the upcoming concerts live concerts of 2021 the way they were intended: live.  
Get our free Alternate Tunings Guide!