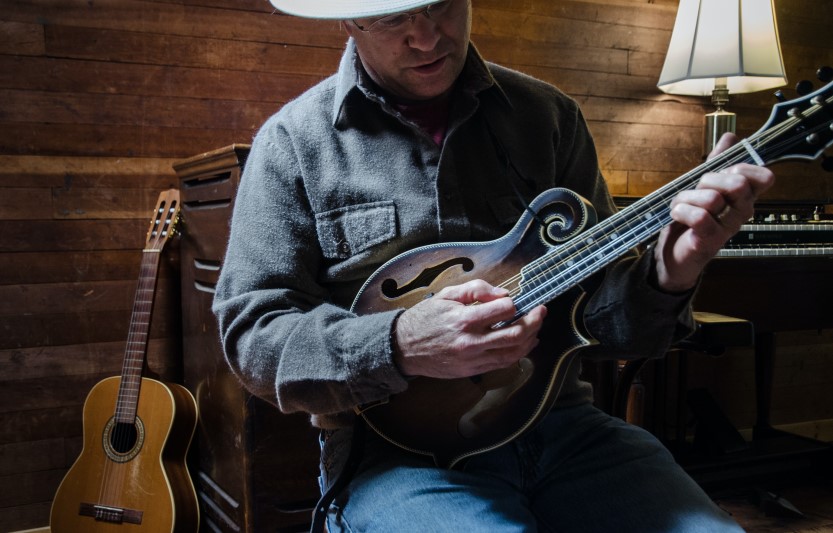 Today we're going to give you the 5 best mandolin songs you can learn. The mandolin is a beautiful instrument that has gained quite a bit of popularity in the past years.
Although this instrument has been around for centuries, it has found a special place in popular music in the last few decades.  
As a matter of fact, you can now buy a mandolin in many music stores that cater to guitar players and others. Part of the popularity of the mandolin comes from the fact that it is a very versatile instrument that can fit nicely in many contexts and styles. 
A great tool for you to use with your mandolin is Roadie Coach. It offers personalized feedback via its high-quality microphone and works in tandem with the Coach app, where you get a vast array of resources.
Without further ado, here are the 5 best mandolin songs you can learn.
This is a classic song that fits perfectly in a mandolin arrangement. In case you are new to the instrument, this song will be a great choice. It comes with a very simple chord progression featuring C, Am, F, and G. You can use downward strums as well continuously or go for more elaborate strum patterns. Best of all, the chords remain the same throughout the song. In short, you get the best of both worlds: great and fun song, that is also quite easy to play!
If you want to truly impress your audience, hit them with this Pink Floyd classic on your mandolin. With just a few easy chords, you can play this timeless rock anthem. All you have to know are the chords D, C, G, Bm, Em, and A.
In other words, this is a great mandolin song for anyone that knows the most basic chords on the instrument. Here you can also pick a strum pattern that fits your level, from consistent downward strokes to more elaborate patterns.  
This is one of the most famous and beloved songs in recent memory. Written by Leonard Cohen, made immortal by Jeff Buckley, and commercialized worldwide by its inclusion in Shrek, this song is pure gold.
It features basic chords and a relatively simple form. Hallelujah lends itself quite well to the mandolin.
With a bit of practice, you can come up with your own unique rendition of this beautiful instrument. The chords for Hallelujah are Am, C, G, F, and E. In other words, a beautiful song that is known the world over and also happens to be very easy to play for the mandolin.
No ideal song list can be complete without at least one Beatles song. Norwegian wood is among the Fab Four's most beautiful songs, and that is quite a statement.
Written by Paul McCartney and John Lennon, this song features a simple progression where Dm, G, and Em are the main chords. Though this song can be played with a downward stroke, it is best with a DUD strum to make it feel more authentic. In other words, Norwegian Wood is a simple song that presents a nice challenge on the strumming part for any mandolin player. 
A massive 90's song from Tom Petty and The Heartbreakers. It features a typical verse-chorus structure for a beautiful emotional arc. 
This song sounds amazing on the mandolin and features a simple harmony where the chords Am G D take centerpiece.
In short, a simple song that sounds amazing on the mandolin and is also very easy to play. 
We hope you enjoy the 5 best mandolin songs you can learn. Remember to take the time and practice them well to build your repertoire. Also, don't forget to have fun and enjoy the beautiful tone and features of your mandolin. So tune up, and let the fun begin!