5 Facts About Paul McCartney
by Rodrigo Sanchez, Mar 12, 2021 . 4 min read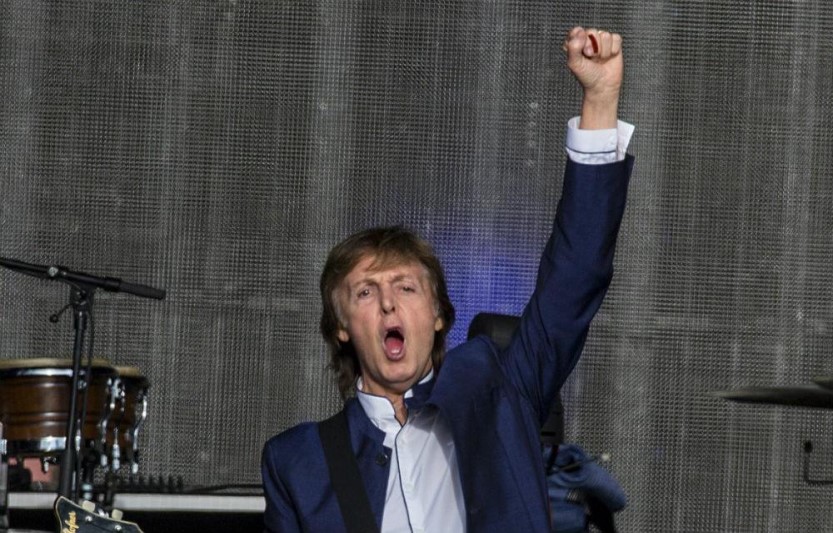 Some of these 5 facts about Paul McCartney will come as a surprise to some. They might help shed some light on what made him one of the greatest artists of all time, able to connect with millions through his music.
To say that Paul McCartney has a unique sound with a grasp on popular culture is an understatement. He was the leader of the band that created the paradigm for musicians today. The Beatles showed the world that you could perform your songs and sing them at the highest level possible. With over 40 albums released by him or groups, he was in, Paul McCartney is one of the most prolific musicians in history, as well as one of the most successful artists ever. Here are 5 facts about Paul McCartney.
He lost his mother at 14
Paul McCartney had to deal with the pain of losing his mother at the tender age of 14. Mary Patricia died from complications in surgery for breast cancer. The impact that such a loss created made McCartney's bond with John Lennon even closer. Lennon lost his mother at the age of 17, and this became one of the unique characteristics that both songwriters had. The song "Let It Be" was written by McCartney after a dream he had with his mom. The opening goes "when I find myself in times of trouble, mother Mary comes to me, speaking words of wisdom, let it be".
He failed his first audition
McCartney's father encouraged Paul to join a choir when was 11 years old. Paul auditioned for the Liverpool Cathedral Choir but was not selected. The director felt McCartney had no business singing and chose another child instead. Not accepting defeat, McCartney later auditioned to be a choir boy at St Barnabas Church, Mossley Hill. This time he was accepted, marking the first step in his meteoric rise to stardom. 
He has received awards and distinctions like no other
Forget the Grammys (of which McCartney has 18), and other similar awards. Paul McCartney has received dozens of distinctions throughout his career. Perhaps the most talked-about is his appointment as a Member of the Order of the British Empire in 1968 as well as his title of Knight Bachelor that he received in 1997. Sir Paul McCartney has been inducted in the Rock N Roll Hall of Fame twice, as a member of the Beatles and solo. He has also been recognized by Guinness World Records as the most successful songwriter of all time. Additionally, he has received a Kennedy Center Honors, Gershwin Prize, and a few honorary doctor degrees from several universities.
He can play several instruments
It's quite rare to have someone that can sing really well, be a great songwriter, and be able to play several instruments well. To say that McCarney excels at those things is an understatement. He might not be the greatest guitarist, pianist, drummer, and bassist, but he can certainly hold his own in this instrument. And when it comes to songwriting, it will be quite hard to find a better songwriter than Paul McCartney. The same goes for singing. 
You might be wondering how he did all this. Well… there's this thing called practice, you might have heard of it. In all seriousness, the Beatles are even used as an example in the book Outliers by Malcolm Gladwell. Gladwell writes about the endless hours that the Beatles practiced in front of a crowd before being famous. 
His father was a trumpet player in a jazz band
James McCartney played trumpet and piano in a big band during the 1920s. He was a part-time musician and was gone a lot during World War One; making Paul's mother the main provider and source of income for the family. The family had a piano in the house, and although Paul played it, he refused to take lessons and preferred to learn by ear.
These 5 facts about Paul McCartney shed some light on the life of one of the most fascinating musicians of all time. McCartney is that rare combination of extreme talent with extreme dedication, and also the beneficiary of pure luck. He has had a truly remarkable career, writing some of the best known songs ever and creating the soundtrack that influenced millions. Sir Paul is a true outlier and a star among stars. One of the greatest artists to ever set foot on a stage. 
Subscribe to Gain Access to our Alternate Tuning Library & Accompanying E-Book Guide
Discover the origin of the most popular tunings, some less-known facts, AND most importantly, learn how to play songs in your desired tunings.