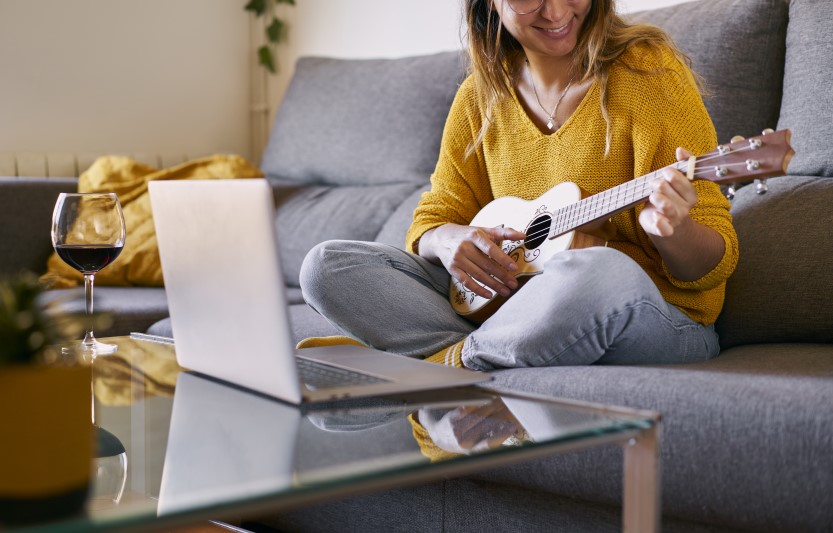 The 5 best websites for ukulele tabs will help you build a diverse repertoire.
They are a fantastic resource for the ukulele player and besides offering tabs, they also come with tips and valuable advice.
It is no secret that the ukulele has exploded in popularity in recent years, and there are plenty of resources online for learning uke songs. 
Please take the time to also check out Roadie Coach. This is a wonderful tool that can help you in your journey as a musician. It offers personalized feedback and works together with the Coach app which features tons of resources. Without further ado, here are the 5 best websites for ukulele tabs.
This website is particularly helpful for beginner ukulele players. Besides featuring plenty of easy songs with tablature, it also offers basic info. Here you will find explanations on what major chords, minor chords, and 7th chords are and much more.
In other words, not only will you learn easy songs with tabs, but also gain an understanding of how chords work on your uke. 
Ukulele Tabs offers plenty of songs from different styles. Whether you want to learn classic Elvis Presley songs or modern hits of today, you will find them here.
This website is also very well organized so you know exactly where to look for what you want to learn. Additionally, Ukulele Tabs has a comprehensive guide on 184 chords that are sorted by key. From time to time they also do contests where you can even win a brand new ukulele. 
Ukulele Hunt is a very complete site dedicated exclusively to the ukulele. They have plenty of tabs and explanations on ukulele chords. This site is also well organized and lets you search for popular ukulele songs by genre. 
Besides tabs, this website also features educational videos, resources, many chord guides, and a robust blog with nothing but uke-related content.
This website features ukulele tabs for all styles and levels of players. Whether you are a beginner, intermediate, or advanced uke player, Ukebuddy has plenty of tabs for you.
Additionally, this website has vast resources regarding scales, chords, arpeggios, and more, all for the ukulele.
Their tabs are organized by artists and their main page features some of the most enduring and popular songs in history for the ukulele. 
This is arguably the most popular tabs website for guitar players. However, it also has an immense selection of tabs for ukulele players. Here you will find hundreds of songs from all levels, styles, and eras. 
In short, if you want to build a vast ukulele repertoire, Ultimate Guitar is a great uke tabs resource to use. 
The 5 best websites for ukulele tabs will keep you busy for hours on end. These are incredible resources with not only tabs, but just about everything, you can learn about the instrument.
Whether it's scales, arpeggios, chords, theory, and alternate tunings, you can spend hours learning from the websites above. 
Remember to take the time and practice diligently. More importantly, don't forget to have fun.