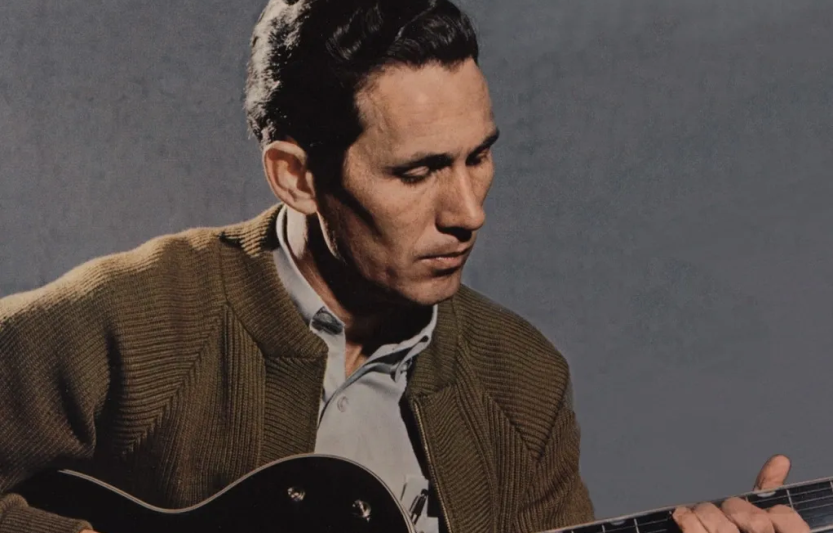 These 5 Interesting Facts About Chet Atkins will shed some light on how special he truly was.
Recognized as one of the greatest guitar players in the music epicenter of Nashville, Atkins was incredibly influential to generations of musicians.
His influence extended well beyond his guitar playing, as he was an accomplished producer, banjo player, violinist, and ukulele player. 
Without further ado, here are the 5 interesting facts about Chet Atkins.
He was a prolific record producer
Chet Atkins is thought of as an incredible guitar player. As true as that is, he was also a superior music producer with a prolific output. His chops as a producer and overall vibe were sought after by some of the most legendary artists of his time.
He produced records for Dolly Parton, Elvis Presley, The Everly Brothers, Porter Wagoner, Norma Jean, and many others. 
Rolling Stone magazine has announced Chet Atkins as the creator of the pop-wise Nashville sound and ranked him 21 on their 100 Greatest Guitarists of All Time.
Chet Atkins is often credited for making country music relevant again. He did this by bringing it closer to pop. His approach to music was deemed fresh and his recordings were considered "easy to listen to". 
As a result, country music began appealing to a much wider and younger crowd. Naturally, this also meant more opportunities and avenues to generate money for the country music industry as a whole.
The renowned guitar brand Gretsch was arguably the most prominent guitar maker to make models based on the preferences of Chet Atkins. 
Some of the models that use to bear his name include the 6120 Chet Atkins Hollow Body from 1954, the 6121 Chet Atkins Solid Body from 1955, the 6122 Chet Atkins Country Gentleman from 1957, and the 6119 Chet Atkins Tennessean from 1958. These featured Chet's signpost insignia on the pickguard.
Chet withdrew his endorsement later, but the originals remain and are highly sought after. 
He did not finish high school
Chet Atkins dropped out of high school before graduating and got a job at a radio station in Knoxville, Tennessee, where he played the violin and guitar with the comic Archie Campbell and singer Bill Carlisle.  
Although dropping out of high school is hardly ever a good idea, these were different times, and it worked in Atkins' favor. His time at the radio station was fundamental to developing his chops and criteria that lead to his incredibly long and productive career. 
He was a highly awarded musician
Atkins won an impressive 14 Grammy awards in his lifetime, as well as nine Country Music Association awards. His awards were as varied as his abilities. He also received high accolades from his classical guitar recordings all the way to his rock productions. 
Unfortunately, he died of colon cancer, putting an end to his illustrious career. 
These 5 interesting facts about Chet Atkins reveal a lot about this legendary guitarist and record producer. In his lifetime, he was able to create records that touched millions of people. He is remembered for his good taste, ability on the instrument, and forward-thinking vision.