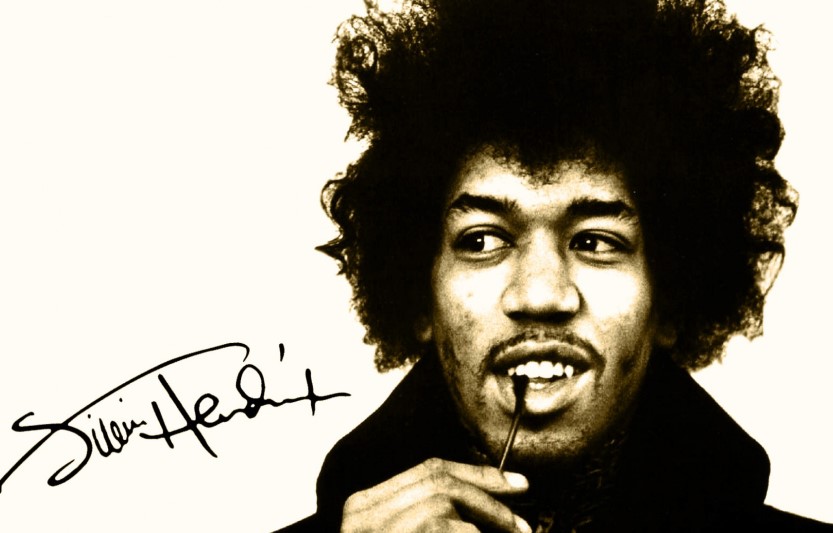 Today we look at 5 famous guitarists that are self-taught. All of them are certified legends in music and have influenced scores of musicians everywhere. 
Besides being incredible guitarists, all of these players were able to learn and develop their techniques on their own. With a heavy dose of practice and self-discipline, these guitar players achieved incredible prowess and ability on their instruments and styles.
Today, there are many tools that these guitar heroes did not have. One of them is Roadie Coach.
Coach can be a partner in your musical growth. It allows you to record your performances, so you can focus on trouble spots as well as document your progress. This tool stores and organizes all recordings automatically, and you can also use them to receive personalized feedback on your practice sessions.
It comes with an interactive app and a library with songs that can be learned at different speeds so you can work at your own pace and improve. Simply said, Coach is a great tool to have if you are serious about making progress as a guitarist.
Without further ado, here are the 5 Famous Guitarists That Are Self Taught
Nobody has had more impact on the electric guitar than Jimi Hendrix. He pushed the limitations of the instrument with the extensive use of guitar pedals, distortion, wah-wah, and stereophonic phasing. And he was arguably the only one doing this at the time and with that level of musicality. Jimi Hendrix was mostly self-taught and developed a lot of his chops while on military service.
Though widely emulated, his vocabulary, blues feel and overall ferocity as a player remain unparalleled. He recorded masterpieces such as Are You Experienced, Axis: Bold as Love and Electric Ladyland. Legions of guitar players have been heavily influenced by Hendrix, and rightly so. 
Inspired by his brother Alex and his interest in the drums, Eddie Van Halen picked up the guitar and relentlessly pursued excellence on the instrument. 
Listening to Van Halen will inspire you to practice hard and become better. Or… outright demoralize you. Not since Hendrix had a player sounded so explosive and in control at the same time. Eddie Van Halen's use of double hand tapping, harmonics, and just sheer technical prowess and musicality are a thing to marvel at. 
Legend has it that Van Halen would practice during the night, while his older brother Alex was out partying. Alex would come back at 5 am to find Eddie still on the same spot of the bed, playing scales and more.
Check out Van Halen. It features "Eruption", considered one of the greatest guitar solos of all time.
B.B. King grew up very poor and picked cotton on the fields to survive. He experienced the suffering that much of Blues music is based on and was able to translate it into his guitar playing.
B.B King's playing is based on authenticity and feel, more than technical pyrotechnics. He developed his skills mostly from listening to other blues players and playing from an early age.
The King of the Blues could make one note reach the bleachers in any arena, as no other player could. B.B. King's feel and touch remain widely revered to this day. He had a remarkable career that lasted over 60 years. His vibrato and bending are legendary and heavily imitated today. With almost 50 albums released, he was one of the most prolific guitar players ever. Check out the album B.B. King Live in Cook County Jail for some of the best blues playing you'll ever hear.
One of the most amazing blues players to emerge from England. Eric Clapton claims to be mostly self-taught. He picked up most of his guitar know-how from other blues players in England in the late fifties and early sixties.
Besides a prolific and incredibly successful solo career, Eric Clapton was also part of the mythical band The Yardbirds and the leading power trio: Cream. Aside from being a fantastic guitar player, Clapton is also famous for his songwriting ability and output. He is also the only person to be inducted three different times into the Rock N Roll Hall of Fame. 
Since You're Here…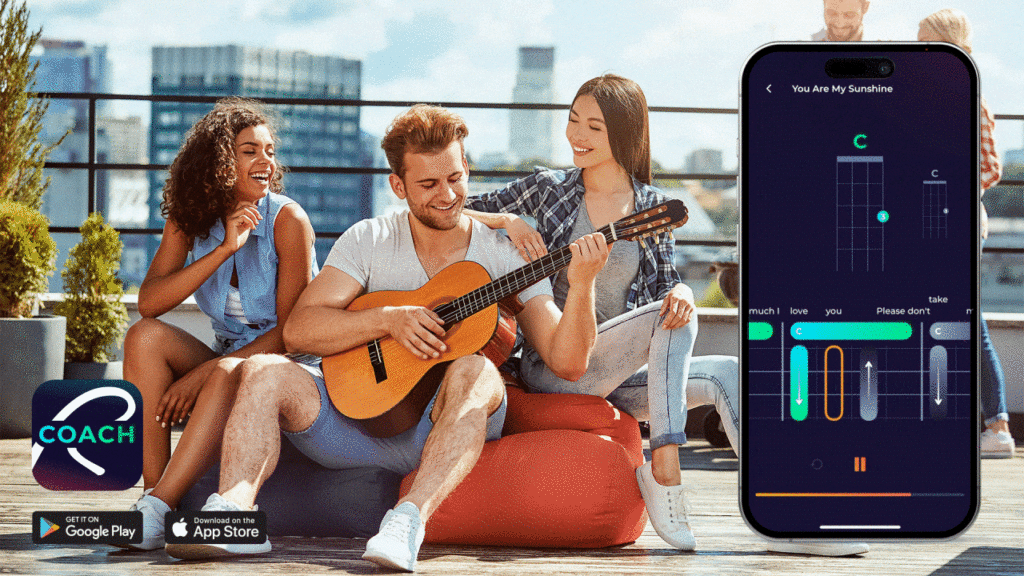 Fast-track your guitar learning journey, with the Ukulele and Guitar Coach App by Roadie Music. (iOS | Android)
This is the first and only AI-based guitar and ukulele learning app that listens to you play and guides you with customized feedback, just like a music teacher would. Coach will mainly help you :
Discover & master ANY chord
Practice strumming patterns
Learn any song from scratch & at your OWN pace
Get personalized feedback on skills that need improvement
Pat Metheny is perhaps the most curious case of self-taught famous guitarists. He enrolled in music school as a student but was so good that became a teacher a year into the program. 
By the time he arrived at music university, he already had developed immensely as a guitar player. At just 15 years of age, Metheny was already playing with the top musicians in the Kansas City area and practicing obsessively.
A prodigy, Pat Metheny is considered one of Jazz's greatest guitar players. But his reach goes far above that. He has performed with legends such as Joni Mitchell and Antonio Carlos Jobim. A true master of the instrument, Metheny blends an incredibly developed technique and understanding of the instrument with soaring melodies and eloquence in the guitar. Check out Bright Size Life and One Quiet Night. 
These 5 Famous Guitarists That Are Self Taught show us that when there is a will there's a way. Naturally, a good teacher can be a fantastic asset for a good student. However, it is not the only way, and the five legends above can attest to that. 
In any case, reaching high levels of musicianship requires a lot of dedication and focus, and that is true whether you get a teacher or prefer to be self-taught. Remember to have fun and enjoy the journey.